15 Effective Ways to Affair-Proof Your Marriage
Most people think that having an affair happens when someone wants to leave their partner. And while that can be true in some cases, it's not always so cut and dry. In many cases, people don't realize they are having an affair until the damage has already been done.
The good news is that there are some ways to affair-proof your marriage, so you never have to worry about this happening in your own marriage.
What is considered an affair?
If you're asking what an affair is, this is when a person has sex with someone other than his or her spouse. The meaning of an affair can also be a romantic relationship that doesn't involve sex but does include emotional intimacy.
The definition of an affair varies from person to person. Some people believe that an affair occurs only when the cheating partner has sexual intercourse with someone else. Others define it more broadly, saying that any romantic or sexual relationship outside marriage is an affair.
The research found that about 54 percent of men and women who had affairs had their marriage ended immediately. If you're unsure whether something qualifies as having an affair while married, it's best to ask yourself if the situation fits the following criteria:
There was an

emotional connection

between the two people involved (not just physical attraction).

The relationship happened outside your marriage or

committed relationship

with your partner.

You had a sexual relationship or

physical intimacy

with someone else.

The person you were involved with wasn't your spouse or committed partner.
Cheating vs. affairs: How do they differ?
Cheating and having an affair are two different things. It refers to someone in a relationship with someone else but still having sex with other people. On the other hand, an affair refers to a relationship that is kept secret from the person's spouse or partner.
Cheating is usually considered an act of betrayal and infidelity between a married couple or between people in a long-term relationship. In some cases, cheating can also be considered a form of sexual activity outside marriage when there is no consent from the spouse.
An affair can be defined as an emotional or sexual relationship between two people who are not married, dating, or engaged to each other and are not related by blood or marriage. Being married and having an affair may result in marital separation or divorce if discovered by one of the partners involved (or both).
What types of affairs exist?
Although the term "affair" is commonly used to describe any romantic relationship, it has a specific meaning in the world of marriage therapy. The definition of a marriage affair is a close, intimate relationship that occurs outside marriage.
Many types of affairs exist, but there are two main categories: emotional and sexual.
1. Emotional affairs
An emotional affair exists when one person becomes romantically involved with another person who isn't their spouse or primary partner. Although they may not be physically intimate with their romantic interest, they are emotionally connected.
People often engage in emotional affairs because they feel neglected by their current partner or because they need more intimacy than their current relationship offers. This can seriously damage your marriage if you don't address the problem quickly and effectively.
2. Sexual affairs
A sexual affair occurs when two people engage in sexual activity outside their primary relationship — oral sex, intercourse, or some other form of physical intimacy. While someone can have an emotional affair without having sex with anyone else, this typically doesn't happen very often.
This is usually more evident than an emotional one and can have devastating consequences for the marriage. In many cases, the damage to the primary relationship is irreparable, and divorce is the only option for repairing it.
15 ways to affair-proof your marriage
With the above-mentioned definitions and facts on infidelity and affairs, it's important to have some knowledge on how to affair-proof your marriage. This is to make your marriage have a stronger foundation. Here are some practical ways you can apply.
1. Avoid temptation
The first step to affair-proof your marriage is to avoid temptation. This means not going out with coworkers after work, not flirting with people at the gym, and definitely not getting involved in any type of cyber infidelity.
If you have a friend who's married but clearly unhappy, don't give them advice about their relationship or try to fix it for them— chances are good that if they're unhappy with their significant other, they'll find someone else to talk to.
Also, this goes for emotional temptation. If you're feeling stressed, depressed or unhappy in your relationship, don't seek out someone to talk to about it. If you have a problem with your spouse and want advice from an outsider on how to fix things, don't ask your best friend — ask someone happily married.
2. Date your spouse
It seems like a no-brainer, but it's still important to date your spouse and make time for each other. Date nights are an opportunity to rekindle the flame in your relationship and give you something fun to look forward to.
You don't have to go to fancy restaurants or expensive outings. Sometimes, simplicity is best when spending time together. For instance, if you both love going out fishing, get a couple of poles and hit the lake!
3. Stop the pornography
You are not alone. Pornography is a problem for many marriages, leading to infidelity, divorce, and other problems.
Pornography is addictive like any drug or alcohol. In fact, according to research, pornography has the same effect on the brain as cocaine or heroin does.
It affects your frontal lobe (which controls decision-making), your limbic system (which controls pleasure), and your hypothalamus (which controls sex drive). It presents an unrealistic view of sex that frustrates us when we try to live up to its standards in our relationships with our spouses or significant others.
In addition, those who consume pornography often become desensitized to what they see—meaning they may find their spouse's body less attractive over time because they have seen so much more attractive bodies online!
And that leaves you wondering how not only if there is something wrong with your spouse but also with yourself!
4. Revisit your marriage vows
You know what they say: it takes two to tango. While your spouse may be tempted by someone else, you're also responsible for keeping your relationship strong and healthy through your own actions.
One of the best ways of how to affair-proof your marriage is by revisiting your marriage vows.
Not only can this help you remind yourself of what you promised one another, but it also allows you to take stock of where things stand presently and whether there's anything that needs changing based on how far apart or connected things have grown over time.
5. Initiate affection
It's easy to get into the habit of waiting around for your spouse to initiate affection, ask you to do something, or make a decision. But letting life pass you by is a recipe for disaster in an affair-proof marriage. Instead, seize the initiative and take action yourself!
First things first: initiate affection. Don't wait for your spouse to come home from work and hug you. Go out of your way to kiss them when they arrive at the door. If someone asks how their day was, don't wait until it's over—tell them now!
Try Now - 

Is Your Relationship Affair Proof? 
6. Have sex regularly
Having sex regularly is a great way to connect with your spouse. It's also good for your health, relationship, marriage, and self-esteem. The list goes on!
In fact, having sex is good for mental health too. A study showed that people who had more sex reported being happier than those who didn't have any at all.
Another study linked regular sexual activity with lower stress levels and enhanced sleep quality—so it has the most benefits you could ask for. Especially when taking care of your marriage, a regular sex life could be beneficial for your marriage.
7. Keep the spark alive in your marriage
The spark that once made you want to rip each other's clothes off has been replaced with the comfortable feeling of being around someone you know well. If you can't remember the last time your husband looked at you like a man dying of thirst would look at water, then it's time for some action.
For you to stay in love and really affair-proof your marriage, you need to keep the spark alive in your marriage by keeping romance, passion, and love alive.
8. Always communicate
One of the essential elements of a romantic relationship is communication. The more you communicate with your partner, the more likely you are to be happy and satisfied with the relationship, and this directly affects how well each person feels about their own self-worth.
The ability to communicate clearly will help guide your marriage through any rough patches that may come up along the way.
9. Be willing to compromise and meet each other halfway
Compromise is the key to a happy marriage. It's not a compromise until you meet each other halfway, so if you're going to ask something of your partner and they don't want to do it, offer an alternative that might be more appealing.
If you want your spouse to take on more chores around the house, offer to do some of the things they dislike. If your partner wants a night out with their friends and you don't want them to go, offer to babysit so they can have some time alone.
10. Don't push each other away
When you're feeling frustrated, it can be easy to lash out at your partner or shut them out completely. This only makes things worse, however. If you want to keep the spark alive and affair-proof your marriage, try to stay calm and collected even when things get tough.
Don't give up on your marriage. If things go wrong, try to work together to find a solution that works for both of you. Remember, it's not you against your spouse – it's both of you against the problem.
11. Be best friends
Maintaining a solid friendship with your spouse is essential for the long-term health of your relationship. You don't want to be just lovers or parents – you also want to be best friends. Being best friends means you can talk about anything, share your feelings openly and honestly, and have fun together.
It also means that you trust each other more than anyone else in the world. This is a very important aspect to affair-proof your marriage – one that many couples neglect over time as they get caught up with raising children, working long hours, paying bills, etc.
12. Take accountability for mistakes
Taking accountability for your mistakes is one of the most important things you can do to maintain a strong marriage. When you make a mistake, and especially when it's something that hurts your spouse, take responsibility for what happened rather than blaming them or making excuses.
You don't have to apologize profusely or grovel – just acknowledge what went wrong and how you could have prevented it from happening in the first place. This will go a long way towards showing your spouse that you care about their feelings and don't want to hurt them.
Check out this video where Dylan James talks about accountability in relationships:
13. Forgive each other constantly
Forgiveness is a choice. It's a way to let go of the past and move forward. If you forgive, you give your spouse room to be human.
If your husband was five minutes late for dinner because he got stuck in traffic, forget it! You can still have an amazing evening together and love him just as much as if he had been on time.
Forgiveness is also the best way to show love. By letting go of grudges, you demonstrate that you care more about your relationship than any hurt feelings or past mistakes (or even recent ones). And forgiveness makes it easier for both spouses to empathize with each other.
Read More - 

Learning To Forgive: 6 Steps to Forgiveness In Relationships
14. Don't keep holding on to the past
If you're holding on to a past hurt or mistake, likely, you're not focusing on your current relationship as much as you should be.
Letting go of the past will allow you to move forward in life and enjoy each day with your spouse. Also, forgiving allows your spouse room to make mistakes without feeling like you are constantly judging them.
As said above, forgiveness is the key to a healthy marriage. You may think that forgiveness is for people who were wronged or hurt by someone else. But, it can make all the difference in your marriage if you're struggling with an issue or dispute.
Read More - 

Help With Forgiveness in Marriage
15. Know each other's boundaries
Marriage is about learning to compromise and work together as a team. At some point in your marriage, you may discover that one of you has different values than the other, or perhaps one wants more freedom while the other prefers to be more sheltered.
It's important to respect each other's boundaries and not impose your will on the other person. Otherwise, you risk developing a marriage that's not built on love but on control. And when one or both of you feel suffocated by this control, that's when temptations for marriage affairs start to arise.
Read More - 

20 Things a Couple Can Do to Strengthen a Marriage
Takeaway
A healthy marriage is built on a foundation of love, trust, respect, and honesty. When you're aware of what's most important to you as a couple and commit to maintaining these values at all costs, the temptation for affairs in marriage will be less likely.
So to affair-proof your marriage, be sure to spend quality time together, communicate honestly and openly about your feelings and needs, and respect each other's boundaries.
If you can do this, then it's unlikely that your marriage will ever be in danger of infidelity. After all, marriages that start as affairs often end up in this situation because of something lacking in the above-mentioned factors.
If you require external assistance, marriage counseling is also highly recommended. While marriage counseling is not a cure for affairs, it can help you and your partner get to the root of any relationship problems contributing to your affair.
Once you understand what has been causing the issues in your marriage and how to fix them, you'll be better prepared to prevent infidelity.
Share this article on
Want to have a happier, healthier marriage?
If you feel disconnected or frustrated about the state of your marriage but want to avoid separation and/or divorce, the marriage.com course meant for married couples is an excellent resource to help you overcome the most challenging aspects of being married.
More On This Topic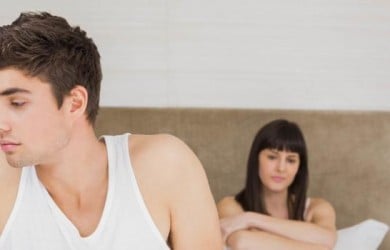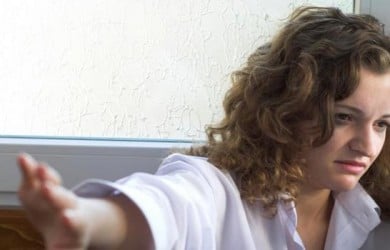 You May Also Like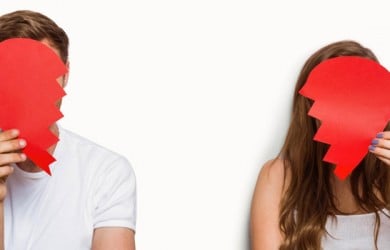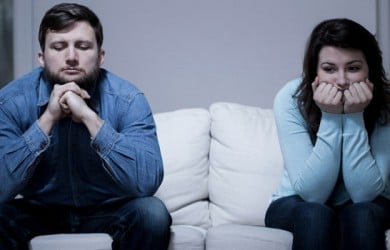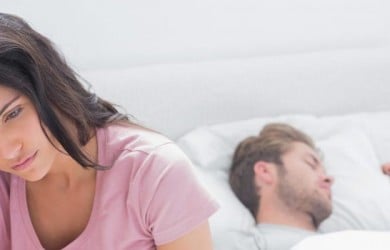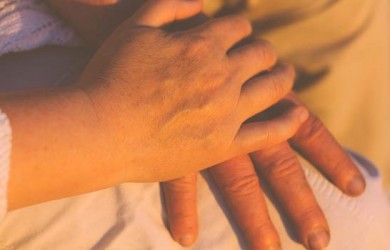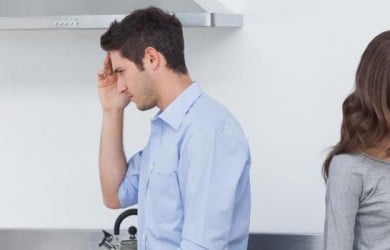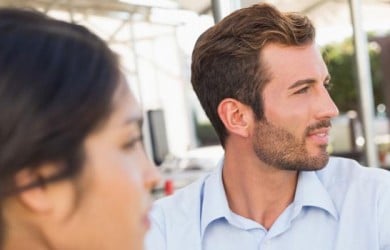 Popular Topics On Marriage Help