7 Reasons Conflict Resolution Skills Are Vital in a Relationship
Conflicts are an inevitable part of any marriage or relationship. However, how conflicts are handled can make a huge difference in the health and longevity of the partnership. Developing effective conflict resolution skills is essential for nurturing a harmonious and thriving marital bond.
Here, we will delve into the nuances of conflict resolution in marriage, and the common causes of conflicts, while providing valuable insights into the underlying factors that can trigger disputes. Additionally, we will explore the importance of conflict resolution in relationships and offer practical strategies to improve your conflict resolution abilities.
Couples can create a solid foundation for open communication, mutual respect, and long-lasting happiness by implementing these techniques.
What are conflict resolution skills in a relationship?
First, let's understand "What do conflict resolution skills mean?" They refer to the ability to address and resolve disagreements, differences, and conflicts in a constructive and respectful manner. These skills encompass various communication and problem-solving techniques allowing couples to navigate conflicts while maintaining the relationship's health.
Couples can foster mutual understanding, empathy, and compromise by acquiring these resolution skills.
Effective communication lies at the core of these skills, enabling you to express your thoughts, concerns, and emotions clearly. Active listening is vital, allowing partners to understand each other's perspectives genuinely. Moreover, these skills involve empathy, as couples strive to comprehend and acknowledge each other's feelings and experiences.
The art of finding common ground and seeking mutually beneficial resolutions is another crucial aspect of these skills. By honing conflict resolution skills, you can establish a solid foundation for healthy communication, trust and preserve your overall relationship well-being.
So, from this conflict resolution skills definition, you can understand how important it is in a relationship.
6 Common causes of conflict in relationships
Conflicts in marriages can arise for various reasons. They may stem from unmet expectations or unfulfilled needs within the relationship. If one partner feels neglected, unappreciated, or unsupported, it can lead to tension and conflict. Also, generally, It is much harder to remain calm during marriage conflicts as opposed to business problems.
External stressors such as work pressure, financial difficulties, or health problems can also impact the relationship and contribute to conflicts. Furthermore, unresolved past issues or traumas can resurface and create conflict if they are not properly addressed and resolved.
It is vital for couples to identify and address these underlying causes to effectively navigate conflict resolution in marriage and strengthen their marital bond. Below, take a look at some of the most common causes of conflict in relationships:
1. Communication issues
Misunderstandings, poor communication, or ineffective listening can often lead to conflicts. Differences in communication styles and the inability to express thoughts and emotions clearly can further exacerbate the situation. For example, one partner may prefer direct and explicit communication, while the other may rely more on non-verbal cues.
These differences can create misunderstandings and escalate into arguments if not addressed through active listening, empathy, and clear communication techniques that meet both partners' needs.


2. Financial matters
Disagreements over money, financial goals, budgeting, or spending habits can create significant tension within a marriage. Financial issues can stem from differing attitudes towards money, such as one partner being more conservative and the other more inclined to take risks.
Furthermore, power imbalances regarding financial decision-making or financial insecurities can contribute to conflicts. Open and honest conversations about financial priorities, creating a shared budget, and seeking professional advice can help couples find common ground and alleviate financial conflicts.
3. Intimacy and emotional needs
Dissatisfaction with physical intimacy, emotional support, or a lack of quality time together can be sources of conflict. Each partner has unique emotional and intimacy needs that must be acknowledged and addressed for a fulfilling relationship.
Conflict may arise when one partner feels their emotional or physical needs are not being met, leading to feelings of neglect or resentment. Honest and compassionate communication about desires, fears, and expectations and actively nurturing the emotional and physical connection can help overcome conflicts in this area.


4. Household responsibilities
Unequal distribution of household chores, differing standards of cleanliness, or conflicting expectations regarding responsibilities can lead to disputes. The division of household tasks is a practical aspect of a relationship that requires negotiation and compromise.
Couples may have different ideas about allocating chores or what constitutes a clean living environment. Open communication, setting clear expectations, and finding a fair and balanced division of labor can prevent conflicts and promote a harmonious living environment.
5. Family and in-law issues
Disagreements related to extended family, parenting styles, or in-laws' involvement can contribute to marital conflicts. The blending of families and managing relationships with in-laws can be a complex and delicate matter.
Differing parenting approaches or conflicts of interest between partners and extended families can strain the marital bond. Establishing boundaries, open communication, and finding common ground regarding family dynamics and parenting strategies can help mitigate conflicts in this area.
6. Personal differences
Individual differences in values, beliefs, interests, or personalities can sometimes clash, resulting in conflicts. Partners may have diverse backgrounds, upbringings, and life experiences that shape their perspectives. Conflicts can arise when these differences lead to incompatible expectations or clashes in fundamental values.
Recognizing and respecting each other's individuality, practicing empathy, and finding areas of shared values and interests can bridge the gaps and foster understanding, minimizing conflicts stemming from personal differences.
Understanding these common causes of conflict can help couples identify potential triggers and proactively work on addressing them. Working on these can also help foster trust in your relationship.
7 reasons conflict resolution skills are important in a relationship
Conflicts are bound to arise in the intricate dance of love and companionship. They are not always a sign of failure or incompatibility; they can serve as opportunities for growth and deeper connection. However, how these conflicts are approached and resolved can either strengthen or erode the very foundation of a relationship.
But don't worry; this is where conflict resolution skills step in as the unsung heroes. These skills help to navigate couples through stormy seas towards calmer shores. They serve as a language of respect and empathy, allowing each partner to be heard and understood.
When conflicts are handled with care and consideration, emotional intimacy flourishes, walls crumble, vulnerability emerges, and a deeper connection can be forged. Conflict resolution skills play a significant role in nurturing a healthy and satisfying marital relationship.
Here are some effective conflict resolution skills examples and answer to "Why is conflict resolution important in relationships?":
1. Promotes emotional intimacy
When conflicts are handled constructively, their effects can go beyond resolving the issue. It can promote emotional intimacy between partners by creating a safe, open, and honest communication space.
By actively listening to each other's perspectives and expressing feelings with empathy, conflicts become opportunities for deeper understanding and connection. This emotional intimacy strengthens the bond between partners, allowing them to feel seen, heard, and supported.
2. Enhances communication
Effective conflict resolution skills go hand in hand with enhanced communication. When couples can express their thoughts, concerns, and needs in a non-confrontational manner, it fosters a climate of open dialogue and understanding.
Using active listening, choosing words carefully, and maintaining a respectful tone, couples can effectively communicate their desires and work towards resolutions that satisfy both parties. This enhanced communication promotes a sense of partnership and collaboration, facilitating a stronger and more harmonious relationship and preventing the development of a toxic relationship.
3. Fosters trust and respect
Conflict resolution skills that emphasize respect and empathy foster a foundation of trust within the relationship. When conflicts are approached with a genuine desire to understand and find mutually beneficial solutions, it builds trust between partners.
By validating each other's perspectives and treating one another with respect, couples reinforce a sense of mutual appreciation and admiration. This cultivation of trust and respect creates a solid basis for a strong and lasting bond.


4. Reduces relationship stress
Unresolved conflicts can create chronic stress within a marriage, which can affect both partners' emotional well-being. Effective conflict resolution skills help reduce relationship stress by addressing conflicts promptly and constructively. By finding resolutions and compromises, couples can alleviate the tension and anxiety associated with unresolved issues.
When there is a reduction in relationship stress, it can promote a healthier and more harmonious environment, allowing both partners to thrive individually and as a couple.
5. Promotes problem-solving
Conflict resolution skills are closely tied to problem-solving techniques. Couples with these skills become adept at identifying the root causes of conflicts and looking for creative solutions. By approaching conflicts as opportunities to brainstorm and collaborate, couples can work together to find resolutions that address both partners' needs and values.
And as you may have guessed already, this promotion of problem-solving not only resolves conflicts but also strengthens the couple's ability to navigate future challenges, fostering growth and resilience within the relationship.
6. Prevents escalation
Addressing conflicts early on and resolving them is essential in preventing minor disagreements from escalating into larger and more damaging issues. Effective conflict resolution skills enable couples to recognize and address conflicts before they escalate.
By actively engaging in open communication, expressing concerns constructively, and seeking resolutions, couples can prevent conflicts from spiraling out of control. This proactive approach to conflict resolution fosters a healthier and more stable relationship, minimizing the negative impact of unresolved issues.
Learn the reasons why couple fights in the words of Belgian psychotherapist and relationship expert Esther Perel:
7. Strengthens the marital bond
Successfully navigating conflicts through effective resolution skills strengthens the overall marital bond. Couples who learn to handle conflicts constructively develop a sense of resilience and growth together. By facing and overcoming challenges, they deepen their connection and understanding of each other.
With a strengthened marital bond, couples can set a foundation for continued growth and happiness within the relationship. They can forge a lasting and fulfilling partnership by developing conflict resolution skills.
So, we hope you got the answer to "What are conflict resolution skills?" By embracing the above mentioned skills, couples can navigate conflicts constructively and respectfully, leading to a deeper connection and a more harmonious partnership.
Investing in the development of conflict resolution skills is an investment in the long-term success and happiness of the relationship.
How to improve conflict resolution skills?
Now you know the importance of having conflict resolution abilities and how can conflict resolution skills help your relationship. However, you will need more than just knowing about these skills. You must work on improving these skills so you and your partner can establish the same understanding and connection.
So, to improve conflict resolution skills in relationships, consider implementing the following strategies:
1. Practice active listening
Research has shown that active listening is a powerful tool in conflict resolution. According to a study published in the Journal of Family Psychotherapy, actively listening to your partner during marital conflict can lead to a shift from attack-defend dynamics to collaboration.
By genuinely listening without interruption or counterarguments, you demonstrate empathy and a sincere desire to understand their perspective fully. This paves the way for open communication and a deeper connection between partners.
2. Choose the right time and place
The timing and environment in which conflicts are addressed play a crucial role in their resolution. Selecting an appropriate time and place is essential to ensure productive discussions. Avoid tackling sensitive issues when emotions are high, or distractions are prevalent.
By creating a safe and conducive environment for open communication, both partners can feel more comfortable expressing their thoughts and concerns, leading to a more constructive conflict-resolution process.
3. Use "I" statements
The power of language should not be underestimated in conflict resolution. Using "I" statements instead of accusatory language fosters a more constructive and non-threatening dialogue. When expressing your concerns or needs, frame them in terms of your feelings and experiences.
For example, saying "I feel hurt when…" instead of "You always…" helps prevent defensiveness and invites a more empathetic response from your partner. This approach encourages open communication and lets you express yourself without feeling attacked.
4. Seek compromise and collaboration
Conflict resolution should not be about winning or losing but rather about finding mutually beneficial solutions. Instead of focusing on proving your point, shift your mindset towards seeking compromise and collaboration.
Look for solutions that address both partners' needs and values. By approaching conflicts with a willingness to find common ground, you can create an atmosphere of cooperation and strengthen the bond between you and your partner.
5. Take breaks if needed
Emotions can run high during conflicts, and it's essential to recognize when a break is necessary. If you find yourself overwhelmed by emotions, taking a step back for some time is acceptable.
Stepping away from the discussion allows you time to cool down, gain perspective, and reflect on the situation. Agreeing on a specific time to resume the conversation ensures that the conflict is not left unresolved. However, it allows both parties to approach it more calmly and rationally.
6. Consider professional help
Sometimes, conflicts in a relationship can be complex and challenging to resolve independently. In such cases, getting guidance from a professional couples therapist can be immensely beneficial. A trained therapist can provide valuable insights, techniques, and tools tailored to your unique situation.
A therapist's objective perspective can help uncover underlying issues, facilitate effective communication, and guide you toward resolving conflicts that may seem impossible on your own. Embracing professional help is a proactive step towards nurturing a healthier, more harmonious relationship.
7. Celebrate successes
Acknowledge and celebrate instances where conflicts are successfully resolved. Recognize the effort you and your partner put into improving your conflict resolution skills. Celebrating these milestones reinforces positive behavior.
Remember, to develop conflict resolution skills, you should know that this is an ongoing process that requires patience, practice, and a willingness to learn and grow together as a couple. By investing in these skills, you can create a more fulfilling and resilient marital relationship.
So, this answers, "how to learn conflict resolution skills?"
Some common questions
There are several strategies you can implement when it comes to conflict resolution. Below are answers to some common queries for couples going through a conflict.
What are some conflict resolution strategies for couples?
Conflict resolution strategies for couples vary depending on the specific situation and individuals involved. Here are some common strategies that can help couples effectively navigate conflicts:
Effective communication:

Clearly express your thoughts and feelings without resorting to blame or criticism. Use "I" statements to express your feelings and actively listen to your partner's perspective.

Active listening:

Give your full attention to your partner when they are speaking. Show empathy and understanding, and repeat or paraphrase what they said to ensure clarity and demonstrate that you truly heard them.

Compromise and negotiation:

Seek mutually agreeable solutions by finding common ground and exploring alternative options. Be open to compromise and be willing to meet each other halfway.

Time-outs and cooling-off periods:

If emotions are running high, taking a break from the conflict can be beneficial. Agree to pause the discussion, calm down, and reflect before continuing the conversation.

Seek professional help if needed:

If conflicts persist or become too challenging to handle on your own, consider seeking the assistance of a couples therapist or counselor, as they can provide proper guidance and support.
How does conflict resolution contribute to a healthier relationship?
For a healthier relationship, couples should work on ensuring that they understand their partner's perspective. Conflict resolution contributes to a healthier relationship in the following ways:
Improved communication:

Conflict resolution encourages open and effective communication between partners. It helps them constructively express their needs, concerns, and emotions, leading to better understanding and connection.

Strengthened emotional bond:

Successfully resolving conflicts can deepen the emotional bond between partners. It fosters trust, vulnerability, and a sense of security, allowing the relationship to thrive.

Increased intimacy:

Conflict resolution requires empathy and understanding, which can lead to increased emotional intimacy. The process of resolving conflicts can bring couples closer together and create a stronger sense of connection.

Reduced resentment and grudges:

Addressing conflicts and finding resolution prevents the buildup of resentment and grudges over time. By addressing issues promptly and effectively, couples can prevent long-term damage to the relationship.

Growth and personal development:

Conflict resolution allows couples to grow individually and as a couple. It provides an opportunity to learn from differences, develop problem-solving skills, and gain insights into each other's perspectives.
Overall, conflict resolution promotes a healthier relationship by fostering effective communication, emotional connection, and personal growth. It helps couples constructively navigate challenges and differences, leading to greater satisfaction and long-term relationship success.
Nurture your relationship by developing conflict resolution skills
Conflict resolution skills are vital for maintaining a thriving and healthy relationship. By cultivating effective communication, active listening, and problem-solving techniques, couples can navigate conflicts constructively and respectfully.
Remember, the conflict itself is not detrimental to a relationship; how conflicts are handled determines their impact. By prioritizing the development of basic conflict resolution skills, you can foster a stronger, more harmonious, and long-lasting marital bond.
Share this article on
Want to have a happier, healthier marriage?
If you feel disconnected or frustrated about the state of your marriage but want to avoid separation and/or divorce, the marriage.com course meant for married couples is an excellent resource to help you overcome the most challenging aspects of being married.
Learn More On This Topic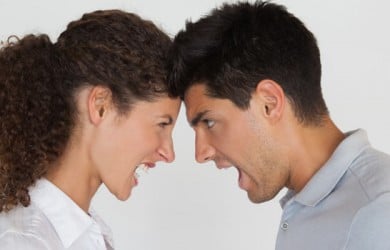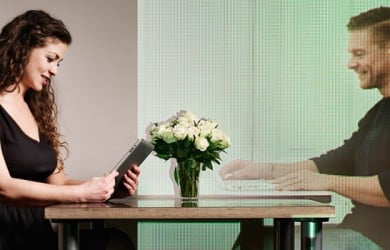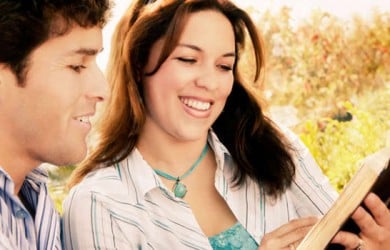 You May Also Like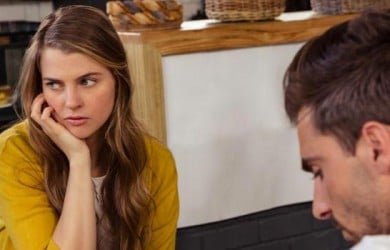 Popular Topics On Married Life