Does My Husband Love Me? 30 Signs He Loves You
Sometimes you may ask yourself, does my husband love me?
This is due to his inconsistency when expressing care and affection. Relationships and marriages thrive on the foundation of true love. A partner's ability to fuse and remain bonded with the husband depends on the strength of the foundation of their love for each other.
But the foundation of love may experience some crack if the signs that the husband loves his wife are missing from the marriage, irrespective of whether he tries to pretend that he does.
When he loves you, you don't have to ask, "If he loves me or not?"
Could it be that the bliss in your relationship or marriage is waxing cold?
Sometimes, there are uncertainties in relationships and marriage. But it is important for you as a spouse to pay attention to signs that serve as proof that your husband still loves you in order to answer the question nagging your mind, "is my husband still in love with me."
Does my husband really love me?
Love is fundamental in relationships and marriage. Partners must ensure to carry out a "Love Consistency Check" once in a while in their relationship or marriage.
It will help ascertain whether the level of love between spouses or partners is beginning to diminish, whether your partner is redirecting his love for you to a third party or whether the love is still very consistent and strong.
Don't be shy to ask yourself, "Does my husband love me?" at times. Always make an effort to know if your husband loves you. Find out how to know the signs your husband loves you.
Consider this short quiz. Ensure to answer the questions correctly and accurately without any form of bias or sentiment because it will help you answer "does my husband love me?"
To ensure that you are not betraying the signal from your conscience, take a moment and if your answers to the quiz questions are positive, then yes, is the answer to "Does my husband really love me?"
But suppose your answers to the questions are negative or "sitting on the fence" without a reasonable level of positive conviction, your husband may be gradually losing interest in you, or the love between you both is diminishing already.
If you are still contemplating and asking yourself, "Does my husband love me?" Then, the 30 signs in the following outline will help you ascertain quickly whether your husband loves you deeply or not.
Related Reading: 

Make Your Own Reasons Why I Love You List for Your Husband
30 signs your husband is madly in love with you
Although emotion cannot be seen with the eyes or touched with the hands physically, love can be strongly felt. If your husband still loves you, it will be felt! We can see the fruits of love in the actions expressed between partners or spouses.
There are obvious signs a husband loves his wife. A loving husband takes pleasure in ensuring to let his wife know he loves her.
Do you want to know if your husband loves you?
Then, check out these signs your husband loves you.
1. Mutual respect
Respect in every relationship should be mutual. Since a spouse should respect the husband, it is also necessary for the husband to reciprocate his partner's respect. Respect strengthens the love between partners.
Respect can be shown in diverse ways, such as attentive listening, receiving and showing value for partner's ideas, using honorable words during conversation, keeping to the schedule for dates, etc.
A husband loves his wife if he respects her.
2. Attention and care
If your husband shows you adequate attention, you wouldn't need to ask, does my husband love me?
If your husband loves you deeply, he will give you maximum attention irrespective of his other engagements at work or other places. When your husband gives you attention, it is a sign he cares about you and truly loves you.
Your husband should always be available when you need him around. If your husband doesn't show you attention and care, there is a great chance he doesn't love you.
3. Willingness to change
No doubt we all have our good sides and bad sides. Every character or attitude you display, you learned it.
Therefore, before you question, "Does my husband still love me?", you can unlearn bad habits and learn the good ones. Your husband should be willing to change bad habits to good habits for your sake and the sake of your relationship if he loves you.
4. He shows you off
Do you want to know if your husband loves you?
Your husband will be willing to show you off anywhere and at any time. He should have something that shows you off wherever he is, maybe a picture of you in his office or wallet.
5. He holds you in public
Do you often wonder if my husband is still attracted to me?
To show love and attraction, your husband will hold your hand or put his hand across your waist or shoulder in public as often as possible.
6. He shows you to his family, friends, and colleagues
If your partner is ashamed of introducing you to his family or friends, then he may not love you as he claims. Your husband should be eager to take you to functions where he would have the opportunity to introduce you to important people in his life.
7. Regular communication
Communication is one strategy that shows and strengthens the love between spouses. How regularly does your husband call or text you? Your husband will communicate with you always if he loves you.
8. He buys you gifts
Showering your partner with gifts at every slight opportunity is one way to show you love your partner. If your husband does not buy you presents, then he may as well not love you as he claims.
9. He listens to you
Sometimes, people may talk more than necessary without listening to the other person in the communication process. If your husband loves you, he would most likely want to hear you talk more during your discussion time, rather than taking control of the whole subject of discussion.
10. He likes what you like
It is not unnatural for spouses to not like what their partner likes at first. But if he loves you, he would learn to enjoy what you like so that you two can easily flow.
Related Reading: Signs Your Husband Doesn't Love You
11. He carries you along
In a relationship, you are as important as your husband. Your ideas are as valuable as your husband's ideas. If your partner loves you, he would not only accept your ideas and implement them, but he would ensure to always engage you in every step he takes to keep you informed.
12. Regular dates
Going out on regular dates is very important in a relationship. Your loving husband should always be eager to ensure that both of you go out on dates as regularly as possible. Going out on regular dates is yet another sign that he still loves you.
13. He grants your needs
Your husband would try as much as possible to meet your every need, request, or desire. Whether they are material or financial needs or any other needs, you may present before him.
14. He is not selfish
Your husband is selfish if he often uses the word "I" when talking about properties and other possessions or the future. It is a sign he doesn't love you. He will use the term "we" always when discussing your relationship issues if he loves you.
15. Your happiness, his satisfaction
If your husband loves you, he cannot be relaxed when he finds out that you are not happy. He will do everything possible to make you happy because that is where he derives his satisfaction. This signifies what true love from a man really is.
16. He appreciates you
If he can't say "Thank you," then wonder whether he truly means it when he says "I love you." If your husband loves you, he would appreciate any little show of support to him and say "thank you" whenever you meet his needs.
17. He apologizes for his wrongs
Love goes with humility. An apology is a product of humility. Therefore, if your husband loves you, he will easily say "I'm sorry" whenever he does anything wrong to you.
18. He laughs at your jokes
What's up with all this seriousness and frowning here and there? Know if your husband loves you when he would genuinely laugh at your jokes. They don't necessarily need to be funny before he laughs. It's just so that you are happy.
19. He's hardly angry with you
Even when you do things that aggravate him, he tries as much as possible to suppress his anger because he doesn't want to tamper with your happiness. He will rather talk to you about it and not get angry or through insulting words.
20. He will always sacrifice
He wouldn't mind sacrificing his needs to meet your needs. He wouldn't mind letting go of his desires to grant yours. He would even choose your ideas rather than arguing on whose idea is superior.
21. He's ready to help, always
He may not have what it takes to offer the solution to the problem you present at the moment, but you'll see his effort to help or find someone who can help.
22. He sees you as his confidant
He is comfortable sharing his problems and challenges with you. He counts on you, and that means your suggestions matter to him. As much as you look for his guidance, he looks for yours too.
23. He finds solace in your arms
Whether you can help him out or not doesn't matter when he shares his problems with you, he wants you to hold him and tell him everything will be alright. You might often hear him saying how comforting he feels in your arms.
24. He honors your opinion
He requests your opinion on matters of great importance to him and concerning both of you. He cannot decide alone without hearing from you first. In a lot of instances, you both take the decision rather than him alone.
25. He genuinely misses you
Sometimes, husbands may say "I miss you" to wave the curiosity of their partner. But if your husband loves you, it is obvious whenever he says, "Baby, I miss you." You can see it and feel it.
26. He accepts and implements your ideas
Your loving husband would not pretend to listen to you during discussions and then discard your contribution of ideas in the implementation stage. If he loves you, he would love your ideas and be willing to accept, modify (if need be) and implement the nice ideas you contribute during discussions.
27. He accepts you for who you are
People have character deficiency. Regardless of your character deficiency, when he really loves you, he would accept you no matter what and find a way to help you grow into a better person.
28. He respects your parents
If your husband respects your parents, then there is no need to ask, "does my husband love me?" He can't love you and then hate your parents. The personality of your parents will not matter if your husband loves you.
He would respect them because they are your parents and you love them.
29. You are perfect in his eyes
Even if everyone thinks you are a jerk, you would be perfect in his eyes. Other people's opinions about you will not matter to him if he loves you. Every person has flaws, but he accepts you with all yours and never complains.
30. You are his soulmate
He cannot do without you for a moment. He always wants you around and calls you all the time. Real love is when you both feel quiet and peaceful with each other rather than chaotic. You both share the same life goals and are empathetic towards each other.
Watch this video below by Abraham Hicks to know if he is your soulmate.

Conclusion
So, if you find yourself wondering, does my husband love me?
Know that your relationship is still intact if your husband shows the signs mentioned above because that man loves you deeply. But if you no longer see him showing these signs, there is a possibility that his love for you is gradually fading away.
There's no need to panic! You can take time out to find out what the problem is and talk it over with your husband. If he once loved you, then he can love you again.
Share this article on
Want to have a happier, healthier marriage?
If you feel disconnected or frustrated about the state of your marriage but want to avoid separation and/or divorce, the marriage.com course meant for married couples is an excellent resource to help you overcome the most challenging aspects of being married.
More On This Topic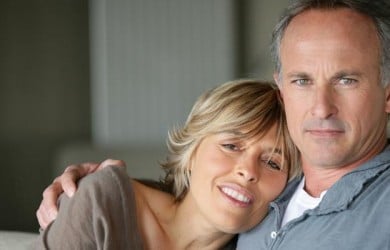 Recent Articles
You May Also Like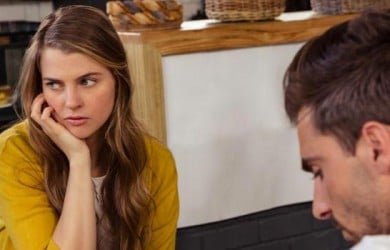 Popular Topics On Married Life