How to Convince Someone to Go to Therapy
If you're struggling with relationship issues that just aren't getting better, perhaps you are considering therapy. In some cases, couples may agree to go to therapy together, but sometimes it isn't so simple.
Your partner may be fearful of going to therapy, causing them to become defensive when you suggest that the two of you see a therapist.
You may even simply question, "Do we need marriage counseling?" which can upset your partner if they are opposed to going to counseling or perceive the question as a personal attack.
If you recognize a need for outside intervention but your partner doesn't agree, there is probably added tension in the relationship.
Forcing them to go to counseling probably won't work, but there are strategies you can use to convince them that therapy is a good option. Below, learn about how to convince someone to go to therapy, so you can work together to get your relationship back on track.
Also Try: Do We Need Marriage Counseling Quiz
10 ways to convince your spouse to go to therapy
When you don't want to go to therapy, it can be challenging to make any progress at all, even if you do finally set foot in a therapist's office. So, forcing your spouse into therapy probably isn't the best option.
Even if your spouse clearly needs therapy, they may be in denial and express resistance to your suggestion. To make things easier, there are some tips for how to convince someone to see a therapist. Consider the strategies below:
Focus on the behavior that needs to change, rather than attacking their character
If your husband refuses counseling, a personal attack isn't going to make him want to reconsider. Instead of attacking his character, focus on the behavior you'd like to see change.
For instance, instead of saying, "You're always so angry!" make a statement like, "When you have a temper, I feel too overwhelmed to talk with you."
When you mention specific behaviors you'd like to see change, your partner will not feel that you are labeling them as the problem, which can make them more open to seeking the advice of a therapist.
Start working on yourself
Your partner will likely be more open to your suggestions if you lead by example. If going to a therapist just isn't in their plans right now, you can begin to put effort into your own wellbeing.
Practice self-care, begin a new exercise routine or consider going to therapy yourself. When your partner sees positive changes in you, they may be more open to change themselves.
Don't blame your partner for everything that goes wrong in the relationship
It is easy to go into therapy with the mindset that your partner is to blame for everything that's wrong in the relationship.
Some people enter marriage counseling with the belief that the therapist will simply "fix" their partner. Unfortunately, this isn't the case. When there are serious issues in a relationship or marriage, the reality is that both spouses have contributed in some way.
Avoid blaming your partner for all that is going wrong and instead tell them that you'd like to go to counseling because you want to resolve your differences together, regardless of who is to blame.
Try expressing concern for them
If issues in the relationship are because your partner is withdrawing from you, perhaps something deeper is going on, such as anxiety or depression. If this is the case, try expressing concern for their wellbeing by pointing out specific behaviors.
For instance, you might say, "I have noticed you aren't going to the gym anymore, and I am concerned, because that used to be so important to you" or, "Recently, you've been spending most of the day sleeping, and I'm really worried."
Communicate clearly about your reasoning
Making general comments like, "You need to go to counseling," or "Counseling will help our relationship" probably won't be helpful if you want to convince someone to see a therapist. Instead, state specific concerns that lead you to believe your spouse needs therapy.
You might say, "I feel that we have lost our emotional connection, and we need help getting it back." If you are clear about your motives for wanting to seek counseling, you may eliminate any fears or anxieties your partner has about the situation.
Related Reading: 16 Principles for Effective Communication in Marriage
Listen to your partner's concerns
There are several reasons someone may be opposed to going to a therapist.
For instance, your spouse may be worried they will be blamed for all the problems in the relationship, or they may be fearful that they will be judged if they share their problems with someone else.
Take time to truly listen to your partner's concerns about going to therapy, and validate that you understand why they feel that way. Knowing that you see things from their perspective may help your spouse to overcome any fears they have about going to counseling.
Related Reading: 4 Tips to Be a Better Listener in a Relationship
Express that you'd like the marriage to get better
Remember, there is no benefit to pointing fingers and assigning blame for problems in the marriage, so when you sit down to discuss your concerns with your partner, it is helpful to be clear that you'd like the marriage to improve for the benefit of both of you.
Refrain from simply saying that you'd like your partner to change, or you want your partner to go to therapy to "get better." Making the process of fixing the marriage shows your partner that your desire to seek counseling is a team effort rather than a personal attack on their character.
Own up to your own problems
Just as blaming your partner for all of the flaws in your marriage is not an effective way of convincing someone to go to therapy, refusing to admit to your own shortcomings is unhelpful.
If your spouse says they don't want to go to therapy, they may be more willing if you share that you have areas in which you'd like to personally improve as well.
Your spouse may feel attacked when you tell them that you need marriage counseling, and they may respond by becoming defensive.
It is important that you avoid being defensive in return, as this will only escalate to a conflict and leave you in a situation where your wife or husband refuses counseling even more adamantly.
Check out this video where Terri Cole explains how you can stop being defensive and the ways it can open doors of communication:
Consider choosing a counselor together
If your spouse is hesitant about going to counseling, they may be more open to the idea if you research counselors together and agree upon one who seems to be the best fit for the two of you as a couple.
Choosing together can help your partner to feel as if they have more of a say in the process, instead of perceiving it as something you are forcing upon them.
Will therapy for my spouse be helpful
Marriage counseling for one spouse isn't out of the question. In some cases, spouses may find themselves stuck in unhealthy cycles.
For instance, one spouse may constantly be critical of the other, which causes the other to withdraw further, creating a vicious cycle in which the emotional distance between the two continues to grow.
In individual counseling, you may be able to learn strategies to change your behavior and overcome any cycles that are harming the marriage. When you bring these new behaviors home, your partner may change in response to the positive changes you've made.
Ultimately, your partner may agree to go to therapy, resulting in improvements in your relationship. If your partner refuses therapy and going on your own does not bring resolution to problems within the relationship, you may have to consider whether you can tolerate your partner's current behavior forever.
The reality is that they may never change, and there is a possibility you will have to put up with the problems in the relationship for the rest of your life. If this is not acceptable to you, it may be time to evaluate whether this is a relationship you truly want.
If your partner has significant mental health issues, they may need more than just marriage therapy, and if their behavior is violent and/or abusive, you have a right to do what is necessary to keep yourself safe, including leaving the relationship as soon as possible.
Conclusion
Knowing how to convince someone to go to therapy isn't always easy, and it is not uncommon for someone to report, "My husband won't go to marriage counseling." With the strategies above, you can break down some of your partner's defenses and hopefully help them to overcome any uncertainties they have about going to therapy.
On the other hand, you cannot force someone to go to counseling, and in some cases, your partner may refuse to go to counseling despite your best efforts. In this case, if you still think you need marriage counseling, you might consider going to counseling yourself.
Share this article on
Want to have a happier, healthier marriage?
If you feel disconnected or frustrated about the state of your marriage but want to avoid separation and/or divorce, the marriage.com course meant for married couples is an excellent resource to help you overcome the most challenging aspects of being married.
Learn More On This Topic
You May Also Like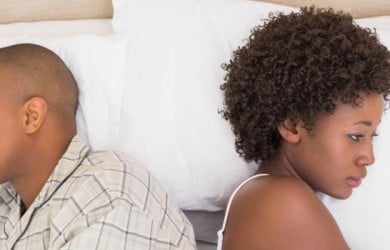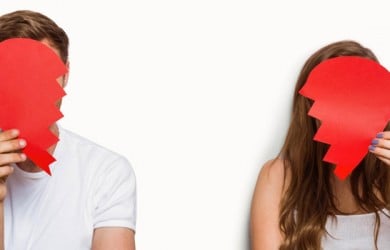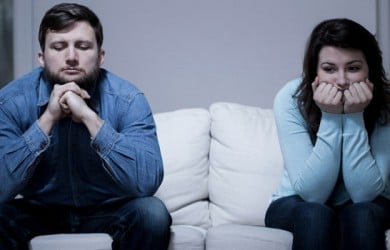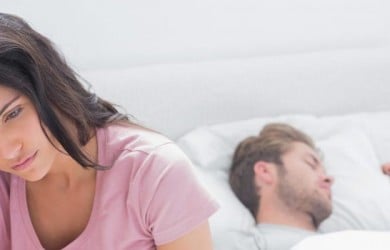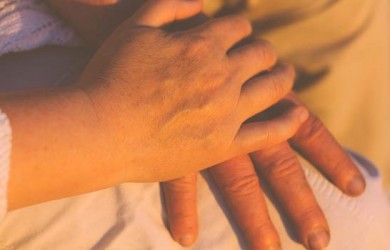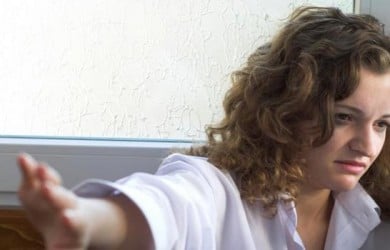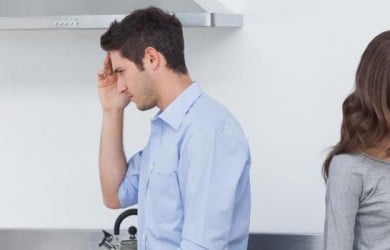 Recent Articles
Popular Topics On Marriage Help