4 Types of Forgiveness in a Relationship: When and How to Apply
Generally, it is inevitable not to hurt each other in life and relationships, but learning the types of forgiveness and when to forgive can help us move on.
From a betrayal from your best friend to an extramarital affair your spouse had, the hurt has no limit and comes in different versions.
A colleague insults you at work.

Your best friend refuses to help you during a dire situation.

Your spouse abuses you.

Your boss refuses to recognize your hard work.

Someone you trusted hurts you when you least expect it.
The above and many are just scenarios where you question your relationship with people. What hurts more? No one is exempted, and it is part of our lives.
When relationships are severed suddenly, it can leave an awful taste in the mouth. In many cases, your first instinct is to react by reciprocating the hurt, resentment, hatred, or anger. This is only normal as you can't predict how anyone will respond in certain situations.
Nonetheless, forgiveness can help us see through the dark moments. Some of us, especially the spiritually conscious, were taught about the power of forgiveness and how it can help us manage our anger towards our offenders and create peace of mind for ourselves.
Understand that we all handle emotional pain differently. Whether you forgive your offenders or hurt them back, sever the relationship totally or rebuild the relationship, hold a grudge for years depending on your age, experience, and background. So, why is forgiveness important?
To help you understand the power of forgiveness in a relationship, this article will dive into the types of forgiveness or levels of forgiveness, the importance of forgiveness, and the ways of forgiveness.
Also, you will learn the types of forgiveness psychology, the importance of forgiveness, and why you should forgive and move on in a relationship. With that being said, What is forgiveness?
What is forgiveness in a relationship?
When the question, "What is forgiveness?" comes up, people usually think it means forgetting what an offender does to you. In a relationship, forgiveness takes a different meaning.
Forgiveness means removing all the pent-up anger you have towards someone and a situation. To an extent, forgiveness means letting go, but letting go of what? What are you releasing?
In a typical relationship, forgiveness means vulnerability. Despite being hurt, you become the bigger person to change your feelings, thoughts, and actions toward your partner when they offend you. Remember, most people often respond with resentment, withdrawal, or anger.
The power of forgiveness, on the other hand, and when executed well, makes you feel less pessimistic about the person and situation. Instead of seeing your partner as that unpleasant human, you accept they are humans prone to making mistakes and start thinking more positively about them.
Meanwhile, forgiveness doesn't erupt suddenly after an argument, a fight, or a crushing discovery. It takes careful consideration and thought. That includes analyzing the whole event and having a one-to-one conversation with your partner to understand their reasons.
Forgiveness in a relationship is a healthy way of reducing the emotional damage in you and helping your partner. Holding grudges will only cause us more pain as we think about the incident often.
Also, it may sabotage you in carrying out your everyday activities effectively. That's double pain as you are hurt and letting it affect your affairs. No one should ever go through that.
Meanwhile, forgiveness doesn't mean you forget what your partner or another offender does, which is why we have different types of forgiveness. That leads us to our next point – Is forgiveness the same as forgetfulness?
Are forgiveness and forgetfulness the same?
The simple answer is No! Forgiveness isn't the same as forgetfulness.
Forgiveness may mean letting go of your anger, resentment, and grudges towards a person, but it doesn't mean your offender's action will suddenly disappear from your memory. Except, of course, there is a neurological problem as you can hardly forget when anyone hurts you.
Pain comes with emotional injury and betrayal of trust. It involves the sudden transformation of someone you used to know. It is not easy to forget the hurt someone, especially your partner, causes you. How then can you forget what they do to you?
Forgiving your partner does not mean you forget the pain, disappointment, and embarrassment they cause you. It only means you are emotionally mature enough to make room for repair and understand yourself and your partner more.
Why is forgiveness important in a relationship?
Again, the importance of forgiveness can't be overemphasized. The power of forgiveness is quite strong and can transform both you and your partner. Forgiveness is essential in your relationship so that you can be happy.
Forgiveness and happiness go hand-in-hand. Remember the last time someone hurt you, and you responded with anger or creating distance. There is a high chance that ruined the day. It might even affect your other activities.
Research shows that forgiveness benefits physical and mental health by relieving one from stress and pain.
If you decide to forgive the person, what happens? You are relieved and free. Having an honest conversation alone is enough to free you. When you ignore and let go of a relationship, you have absolute inner peace, which favors your partner.
Related Reading: 

How to Practice Forgiveness in a Relationship
6 stages of forgiveness in a relationship
It isn't enough to say, "I forgive you." Of course, anyone can say that, but the true power of forgiveness can only be harnessed when you go through all the stages of forgiveness. Learn about the stages of forgiveness in the following paragraphs:
1. Acknowledge
This means recognizing the hurt and pain as they are. Who hurt you, why, and how long? Only once you know the details of what requires forgiveness can you consider moving into the next steps.
Educational Psychologist Dr. Robert D. Enright, in his book 'Forgiveness is a Choice,' talks about the need to confront the depths of one's anger to forgive some completely. Without this, you will not be able to move on successfully.
2. Consider
Now assess the hurt or pain. How do you feel? Think about this person, your relationship with them, and their actions. This stage is essential before you forgive and move on in a relationship.
3. Accept
Understand that you change the past. Your anger or resentment will only cause you more pain than the other person. This is also where you decide if you want to forgive and move on in a relationship or not.
4. Decide
At this stage, you determine whether to forgive or not. It is only after this that you can understand the types of forgiveness.
5. Repair
At this stage, you need to rebuild the relationship with your partner. Out of all the states of forgiveness, this is the most tasking. It is the beginning of forgiveness in a relationship. It means relearning and unlearning everything you know about the person.
Rebuilding the relationship may include communication or the exchange of gifts.
Watch this video to learn 3 ways to repair a broken relationship:
Related Reading: 

4 Effective Steps to Repair Your Relationship
6. Forgive
Now you need to let go of the anger, resentment, and hatred. While you don't forget your partner's actions, you no longer see them as the enemy but as a person who makes mistakes. Forgiveness in a relationship is accessible only after ticking all the other stages.
4 types of forgiveness in a relationship
Forgiveness means letting go, but there are different types. The forgiveness you choose depends on your relationship with the person, the extent of the hurt they cause you, and your emotional maturity. These different types of forgiveness are in four levels. Learn more in the following:
1. Unconditional forgiveness
When you give unconditional forgiveness, you stop acting and thinking based on what others did or said. While you can't automatically forget what they did, your subsequent actions won't be founded in their actions after they hurt you. You don't attach any condition or clause to the forgiveness in a relationship.
When rebuilding the relationship, you focus on creating a better relationship with the person without referencing their flaws.
In unreserved forgiveness, you give the person a second chance to prove themselves as the loyal or better person you used to know. It is now up to the person to prove you wrong or right.
Unconditional forgiveness is a means to mend a broken relationship and rebuild it. Although forgiveness without any conditions can be difficult, it is the best relief for the individuals concerned.
2. Conditional forgiveness
When it comes to forgiveness in a relationship, conditional forgiveness is the opposite of unconditional forgiveness. Simply put: you forgive the person, but you are constantly looking out for yourself, ensuring you don't lose your guard so that you won't be in the same situation in the future.
In conditional forgiveness, you practice the saying, "Once bitten, twice shy." While you see them as a person worthy of change and a second chance, you watch their actions towards you in the future. It is a way of protecting yourself in the future.
Conditional forgiveness usually happens in the case of a betrayal from your partner or infidelity. You may also call it placing them on probation, giving you all the cards to terminate the relationship or forgive and move on in a relationship.
3. Dismissive forgiveness
Out of all the types of forgiveness, dismissive forgiveness is the lowest form. You hold no grudges or resentment against the person, but you have no desire to rebuild the relationship. You ignore and move on with your life positively, but not move on in the relationship.
Dismissive forgiveness allows you to reduce the closeness you used to have with the other person. It may mean breaking up with your partner or quitting a job involving a problematic boss. In forgiveness that is dismissive, you have no hate towards the person and no desire to rebuild the relationship.
Furthermore, in dismissive forgiveness, you have no strength to get revenge or rebuild the relationship, and you no longer want to waste time and effort. All you want is to put boundaries in place so the person doesn't have the chance to hurt you again.
4. Grace forgiveness
In grace forgiveness, you don't believe you have the power to forgive and move on in the relationship. This type of forgiveness is common with spiritually inclined people. They believe forgiveness is for God to grant.
While grace forgiveness doesn't involve you doing anything, it requires the offender to attain forgiveness. That involves making efforts to be a better person. Grace forgiveness is selfless as you still want the other person to have peace of mind over what they did to you.
When is giving forgiveness important
There is no right or wrong moment to give forgiveness in a relationship. Again, it depends on you, the offender, and how much they hurt you. Nonetheless, it is crucial to provide forgiveness in a connection as soon as possible. That way, you can let go of all grudges and resentment.
Remember holding on to what they did equates to being a hostage, which may affect other aspects of your life. Importantly, ensure you go through all the stages of forgiveness before you finally move on.
Related Reading: 

How Holding Grudges Affect Relationships and Ways to Let Go
How to give forgiveness in a relationship
Again it isn't enough to say you forgive. You also have to know the process involved and implement it accordingly. The following points will teach you how to extend forgiveness and move on in a relationship.
Related Reading: 

How to Practice Forgiveness in a Relationship
1. See the positive side
While you are analyzing the thoughts, one of the things you have to remember is the positive side of the person. Remember the times they were truthful or helpful in the past.
Also, think about the positive aspect of the incident. What lessons have you learned? What have you learned about yourself or the other person?
2. Put yourself in their shoes
Imagine you are the person who hurt you. Why would you have acted that way? What was going through your mind the whole time, and how would you feel at that moment, knowing you just betrayed someone.
We have all committed mistakes in the past and will do so in the future. Perhaps, they were struggling with some personal issues. It is vital to empathize with your offender and understand from their perspective.
Related Reading: 

How Seeing Things From Your Partner's Perspective Can Boost Your Love
3. Talk to someone
In the case of cheating, or someone going behind your back to damage your reputation, it might be hard to forgive. If you are in this situation, it is best to talk to a close friend, relative or professional who handles relationship issues. They may offer you the proper support and advice.
Related Reading: 

What Is Relationship Therapy – Types, Benefits & How It Works
Conclusion
As we relate with people and live, it is hardly impossible not to hurt each other. While offending each other is common, forgiving your partner isn't easy. However, it is essential to forgive and let go of a relationship for your sanity.
Forgiveness is letting go of any thoughts, feelings, and actions based on what others did. Thankfully, there are different kinds of forgiveness. Depending on what the person did, you can choose any of the four types of forgiveness.
Going through the stages of forgiveness is also vital to properly enjoy the power of forgiveness. If you find it challenging to forgive and move on in a relationship, you need professional help. For example, counseling is a great idea to offer the proper support.
Share this article on
Want to have a happier, healthier marriage?
If you feel disconnected or frustrated about the state of your marriage but want to avoid separation and/or divorce, the marriage.com course meant for married couples is an excellent resource to help you overcome the most challenging aspects of being married.
More On This Topic
Recent Articles
You May Also Like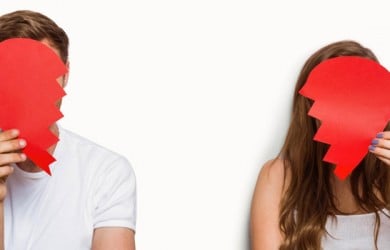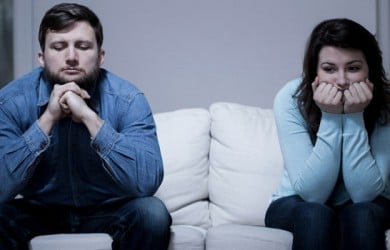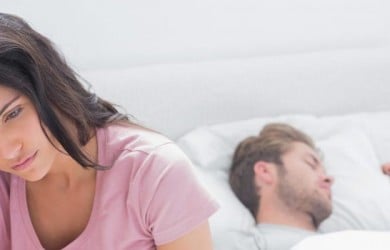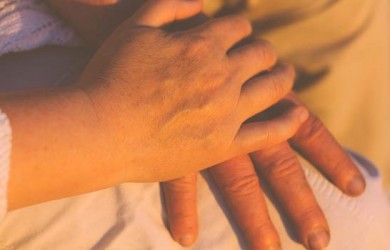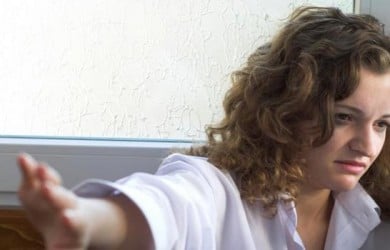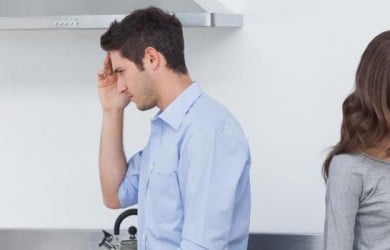 Popular Topics On Marriage Help