Marriage Forgiveness Poems: When I Can't Say It, I Write It
Many partners who are unable to voice their pain and regret being face-to-face with their partners may turn to the written word in lieu of the spoken word. Some of the most helpful tools in marriage forgiveness are marriage forgiveness poems that express what the lips may be unable to articulate.
Below you will find a few examples of wonderful forgiveness poems. As you read them, consider the author's point of view and how they are expressing both pain and hope.
Options and opportunities
When you are ready, consider writing your own poems to your beloved as an expression of your desire for forgiveness and a restoration of hope. Create a forgiveness box also and deposit the poems to the box while encouraging your partner to do likewise. You will be amazed at how this practice opens doors and hearts.
Why My Heart Ponder is a heart-touching poem about forgiveness is about the partner who is regretting hurting the partner. This can also be called a saving marriage poem as the offender is really guilty and has lost the path without the partner.
WHY MY HEART PONDER
– Surajit Dahal
Why my heart ponder

Why my heart ponder?

I, your offender..

What I gave?

Dark love in a cave…

I promised you a thousand lands

Didn't give enough sands…

Changing me and my love,

Hiding behind the black scarf..

Hiding me I couldn't speak,

Feared losing in a streak.

This was my only reason

But turned my passing season..

Now I rattle,

As a foolish cattle

Leaving your land and cheese,

Yet to find me some peace…
Forgiveness is one of the best marriage forgiveness poems that appeal to the other partner to lend support and make the move to forgive the partner. As one of the soul-touching love and forgiveness poems, Barry Maltese makes a moving statement 'And from that place, where you can forgive, is where Hope, and Love, also thrive and live.'
FORGIVENESS
-Barry Maltese
If you look inside of your heart,

you can find forgiveness or at least the start

And from that place where you can forgive

is where Hope, and Love, also thrive and live

And with each step that you try to take

and with that chance that your heart might break

Comes so much happiness, and so much strength

which Alone can carry you a fantastic length

For hate and anger will not get you there

and though you say that you just don't care

You can EASILY avoid the pain on which hate feeds

…the kind of pain that no one needs

Just make the move, take the first stride

let go of the thing known as "Foolish Pride"

Maybe then you can start to repair the past

into something strong, that will mend, and last!
Forgive and Forgiven is another from the list of marriage forgiveness poems for her. This poetry about forgiveness is about burying the past and letting go of useless fights and resentment. Make use of the most heart-melting 'Forgive me love poems' to request an apology.
FORGIVE & FORGIVEN
– Alfred Austin
Now bury with the dead years conflicts dead
And with fresh days let all begin anew.
Why longer amid shrivelled leaf-drifts tread,
When buds are swelling, flower-sheaths peeping through?
Seen through the vista of the vanished years,
How trivial seem the struggle and the crown,
How vain past feuds, when reconciling tears
Course down the channel worn by vanished frown.
How few mean half the bitterness they speak!
Words more than feelings keep us still apart,
And, in the heat of passion or of pique,
The tongue is far more cruel than the heart.
Since love alone makes it worth while to live,
Let all be now forgiven, and forgive.
Forgiveness- The Might Sword is one of the marriage forgiveness poems that talk highly about forgiveness. It is being considered as a sword for the one forgiving someone.
FORGIVENESS- THE MIGHTY SWORD
– Jane Eyre
Forgiveness
Is the mightiest sword
Forgiveness of those you fear
Is the highest reward
When they bruise you with words
When they make you feel small
When it's hardest to take
You must do nothing at all…
Parable of Faith is in the form of a story where forgiveness is shown as one of the biggest virtues. This is one of the marriage forgiveness poems which accepts grief to be the part of the forgiveness process. Yet, one must rise above it and let go of the past.
PARABLE OF FAITH
– Louise Glück
Now, in twilight, on the palace steps
the king asks forgiveness of his lady.

He is not
duplicitous; he has tried to be
true to the moment; is there another way of being
true to the self?

The lady
hides her face, somewhat
assisted by shadows. She weeps
for her past; when one has a secret life,
one's tears are never explained.

Yet gladly would the king bear
the grief of his lady: his
is the generous heart,
in pain as in joy.

Do you know
what forgiveness means? It means
the whole world has sinned, the world
must be pardoned—
A last word
Do some work on love languages, friend. Your partner may crave a hug or a foot rub more than anything else. Know your partner if you desire to communicate in a way that nourishes their heart. Listen to your partner's needs and be patient while giving them time to heal.
The video below lets you analyze your love language to reduce conflict and chaos in your relationship.
So, avoid misunderstandings in your relationship by knowing your love language. In case of negative situations that might arise, use these marriage forgiveness poems to articulate your apology in written words.
Share this article on
Want to have a happier, healthier marriage?
If you feel disconnected or frustrated about the state of your marriage but want to avoid separation and/or divorce, the marriage.com course meant for married couples is an excellent resource to help you overcome the most challenging aspects of being married.
More On This Topic
Recent Articles
You May Also Like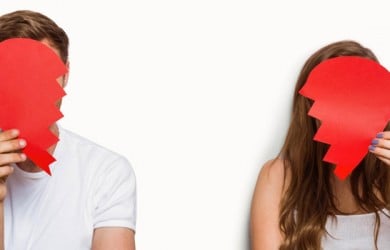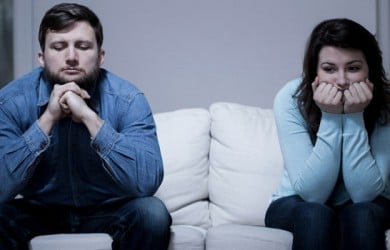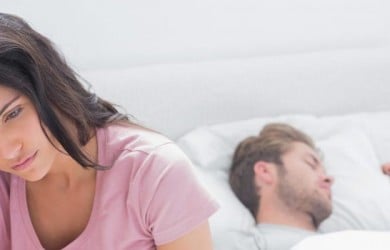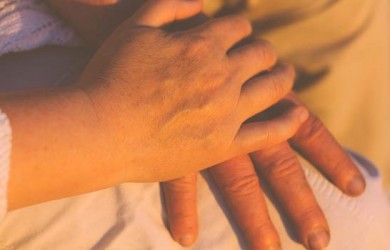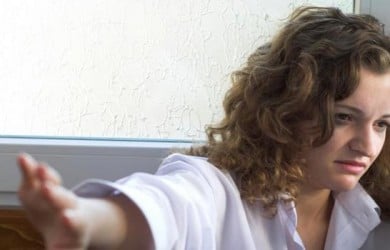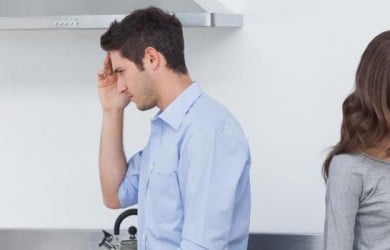 Popular Topics On Marriage Help