Forgiveness in Marriage-Bible Verses for Married Couples
Forgiveness in the Bible is described as the act of wiping off, pardoning, or abdicating a debt.
Despite several Bible verses on forgiveness, it isn't easy to pardon somebody from the heart. And, when it comes to forgiveness in marriage, it is all the more difficult to practice.
As Christian, if we forgive, it means we forgo the hurt we underwent caused by someone and start the relationship afresh. Forgiveness isn't granted because the person deserves it, but it is an act of mercy and grace covered by love.
So, if you study the forgiveness Bible verses, or the scriptures on forgiveness in marriage, in detail, you will realize that forgiveness does more good to you than the beneficiary.
So, what does the Bible say about forgiveness?
Before we move on to the Bible verses on marriage, that let's read an interesting story about forgiveness.
Forgiveness in relationships
Thomas A. Edison was working on a crazy contraption called a "light bulb," and it took a whole team of men 24 straight hours to put just one together.
The story goes that when Edison was finished with one light bulb, he gave it to a young boy – a helper – who nervously carried it up the stairs. Step by step, he cautiously watched his hands, obviously frightened of dropping such a priceless piece of work.
You've probably guessed what happened by now; the poor young fellow dropped the bulb at the top of the stairs. It took the entire team of men twenty-four more hours to make another bulb.
Finally, tired and ready for a break, Edison was prepared to have his bulb carried up the stairs for another go at it. But here's the thing – he gave it to the same young boy who dropped the first one. That's true forgiveness.
Related- Forgiveness from the Start: The Value of Premarital Counseling in a Marriage
Jesus' take on forgiveness
One day Peter asks Jesus, "Rabbi, clear this up for me…. How many times must I forgive a brother or sister who's offended me? Seven times?"
The vignette is insightful as it tells us something about Peter. It is evident that old Peter has a conflict that's chewing on his soul. Jesus replies, "Peter, Peter… Not seven times, but seventy-seven times."
Jesus is teaching Peter and anyone that has ears to listen, that forgiving is to be a lifestyle, not a commodity we dole out to our loved ones when and if we decide they are worthy of our forgiveness.
Forgiveness and the marital bond
It's been said that forgiveness is akin to releasing a prisoner – and that prisoner is me.
When we practice forgiveness in our marriage or intimate relationships, we are not only giving our partners room to breathe and live; we are giving ourselves an opportunity to walk with renewed vigor and purpose.
Seventy times seven: this means forgiving and restoring constantly.
Related- Inspiring Quotes About Forgiveness in Marriage Couples Need to Read
Partners must also atone for wrongdoing and hold one another accountable, but forgiveness in a marriage must always be the presupposition.
Bible verses about forgiveness
Here are given a few Bible verses for married couples to analyze and learn, in order to forego the resentment in marriage.
These forgiveness scriptures and letting go of resentment exercises can help you in genuinely forgiving your spouse, and moving on with life peacefully and positively.
Colossians 3:13- "The Lord has forgiven you, so you must also forgive."
In Colossians 3:9, Paul highlighted the importance of honesty among fellow believers. There, he encourages believers not to lie to each other.
In this verse, he suggests attribute believers ought to express toward each other- 'bearing with one another.'
Believers are like family and should treat each other with kindness and grace. Along with forgiveness, this includes tolerance as well.
So, rather than demanding perfection in others, we need to be of a mind to endure other believers' oddities and quirks. And, when people fail, we need to be prepared to extend forgiveness and help them heal.
For the saved believer, forgiveness should come instinctively. Those who believe Christ for salvation have been absolved of their sins. Consequently, we ought to be inclined to forgive other people (Matthew 6:14–15; Ephesians 4:32).
Paul precisely supports his command to forgive each other by appealing to this forgiveness from God. How did God forgive them?
The Lord forgave them of all sins, with no room for rage or vengeance.
Believers are to similarly forgive each other without holding any resentment or bringing the matter up again to hurt the other person.
So, what does the Bible say about marriage?
We can extend the same thought to forgiveness in marriage. Here, the recipient is the one whom you have loved with all your heart at some point in time.
Perhaps, if you muster the courage to give your relationship another chance, you could save your relationship by practicing forgiveness in marriage.
Watch the following video for more Bible verses on forgiveness.
Ephesians 4:31-32- "Get rid of all bitterness, rage, and anger, brawling and slander, along with every form of malice. Be kind and compassionate to one another, forgiving each other, just as in Christ God forgave you."
Ephesians 4:17–32 is an important, and extremely reasonable explanation of how to live a Christian life.
Paul notes the difference between a life squelching under the power of sin, contrary to a life flourishing in command of Christ.
Christians are looked up to "put away" the things which entangle non-believers.
This involves sins such as hatred, slander, commotion, and resentment. So Paul emphasizes that we should exhibit a Christ-like attitude of love and forgiveness.
When we go through these scriptures and Bible verses, we understand- what does the Bible say about relationships. We understand the literal meaning of forgiveness in marriage.
We get our answers to how to forgive someone for cheating, and how to forgive someone who keeps hurting you.
But, eventually, when you are practicing forgiveness in marriage, try to gauge if you are going through some abuse.
If you are going through physical abuse or emotional abuse of any kind which your partner is not willing to mend despite all your efforts, seek help immediately.
In such cases, merely practicing forgiveness in marriage won't help. You can choose to seek help from friends or family members or even professional counselors to get out of the distressing circumstances.
Share this article on
Want to have a happier, healthier marriage?
If you feel disconnected or frustrated about the state of your marriage but want to avoid separation and/or divorce, the marriage.com course meant for married couples is an excellent resource to help you overcome the most challenging aspects of being married.
You May Also Like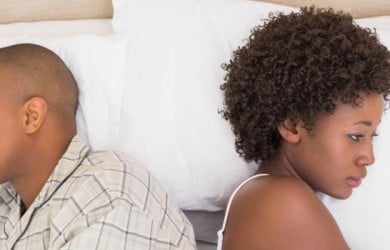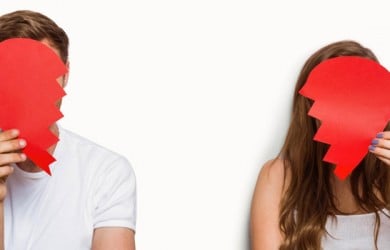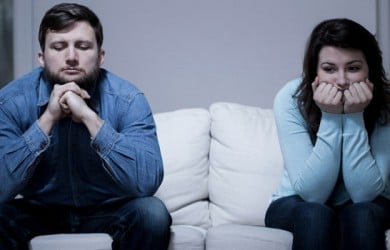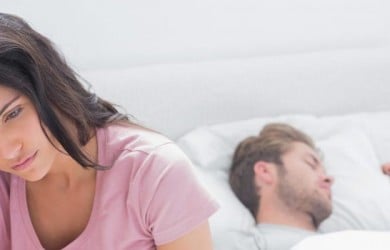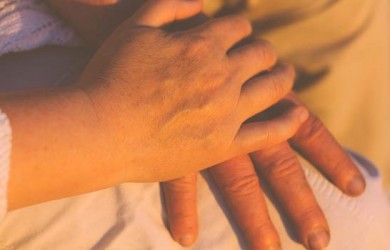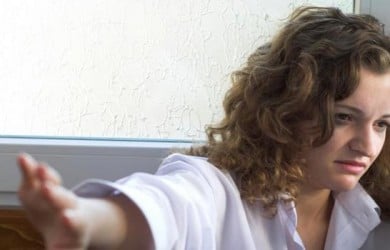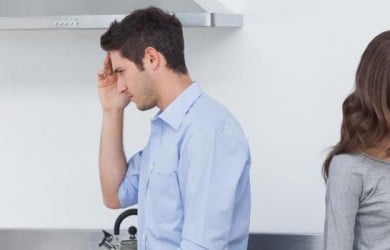 Recent Articles
Popular Topics On Marriage Help