Is Temporary Separation a Good Solution for Resolving Marital Conflicts
Are you wondering, can temporary separation make a relationship stronger?
Well, to get an approximately accurate answer to this question, let us read a short story which is given below.
Marion sits outside the hospital lawn, gathering some fresh air. It is her second day in the hospital. Her bruises are now cleaner, but the bruise below her right eye is still evident.
She suddenly does not know who to confide in. After all, everyone seems to know the story better than she does. Mind you. It's her story!
Marion was physically abused by the husband, who later brought her to the hospital. She looks at her eight-month pregnancy and hears the kicks of the baby. This gives her enough reason to think harder.
Marion has been married for the last ten years, and she has two other children aged 10 and 13. Violence has been an unavoidable part of her life. She is so used to emotional and physical abuse, and the only reason she has stayed in the marriage is for the kids.
This is just one of many cases of people suffering from either emotional abuse, physical abuse, or even both kinds of abuse in marriages.
Resolving marital conflicts
What options do the victims have in such kinds of marriages? To go or to stay for the children?
There are various ways of resolving marital conflicts, with marital separation being one of the distinct options. Separation in marriages is easy as compared to pulling off abusive relationships. Still, it takes a lot of courage to consider solving the marital discord and going ahead with the union.
So, before you decide to call it off, let's focus on temporary separation as an option.
Temporary separation in marriage is when couples agree to take time out from each other for a while for a couple of reasons as a step towards a divorce to gain a new perspective about the marriage. The term' temporary separation' itself suggests that it's short term and may or may not end up in breakage of your relationship.
Like Marion, who has struggled, her doctor suggests that she needs to take time out of her marriage and opt for temporary separation from her spouse.
You might be contemplating, why does it matter that we take up temporary separation? Can a marriage be saved after separation?
Find for yourself
There cannot be a fixed answer to the question can a marriage survive a separation. Every couple and every situation is unique. A solution that works for a couple may or may not work for the other.
Nevertheless, you cannot shrug off the fact that absence makes the heart grow fonder. When you are away from someone, there is a tendency for you to start reevaluating your life in regards to the other person.
Additionally, this mini-split up might help you find yourself and the value that you have, which may help you make the right decision for the marriage. The other person might also start valuing what they been missing now that you are away.
Temporary separation in marriage can prove to be a savior for your wedding. If you make the best use of temporary separation to retrospect your wrongdoings, resolving marital conflict should not be an impossible dream.
Third-party inclusion
If, after the temporary marital separation, you are finding it difficult dealing with marriage separation pain and are questioning back 'Is a temporary separation good for marriage,' you can think of third party inclusion.
Most of the time, fights and feuds can be solved when there is a third party involved. The reason being the couple in a fight will never accept that by any chance, they are in the wrong.
A third party might help you figure out what exactly might be the cause of the feuds in your marriage. They might also help in actually working out the problem. And this third party does not necessarily have to be marriage counselors but people who are knowledgeable in that area and are neutral to both sides.
The time may also help in identifying what the ultimate aim of the situation is. The participants decide what they want out of each other. In the case of Marion, maybe it's time out for her, a temporary solution might help her figure out what's best for her.
Goal
If you still find yourself asking yourself questions, 'can a temporary separation help a marriage, or is separation good for a troubled marriage', consider the following pros and cons. These aspects could help you better reach a conclusion that works for you the best.
Pros to a temporary separation
It provides time and space to identify each other's values in regards to the marriage.

It helps identify underlying factors that may be causing the problems.

Time-out may assist the self-development of individuals that may be

causing the problems in the relationship and solve that

before getting back.

It also offers a platform through which couples get to discuss challenges they have been going through openly.




It also helps the couple go back to what it takes to be happy in a relationship.

It could be the beginning of the improvement of the journey.
Also watch: What Is a Relationship Conflict?
Cons to a temporary separation
As much as it might be successful, temporary separation could bring out negative implications that include:
It could create more distance

Couples may always take this as an option every time they fight, making it very harmful to a marriage or relationship.

The couples may take a lot of time in self-development and forget to fix their relationship.
So, before a couple settles for a temporary separation, they should consider:
How the separation of assets is going to take place.

If there are kids involved, you two need to agree who is going to stay with them in the meantime.

The need to discuss sex and

intimacy

.
Temporary separation has its set of advantages that can be beneficial for many of the couples struggling with marital discord. However, drawbacks also cannot be avoided.
It is, therefore, recommended that couples take time before considering the temporary separation as a solution for solving the marital issues and saving your marriage.
Share this article on
Want to have a happier, healthier marriage?
If you feel disconnected or frustrated about the state of your marriage but want to avoid separation and/or divorce, the marriage.com course meant for married couples is an excellent resource to help you overcome the most challenging aspects of being married.
Learn More On This Topic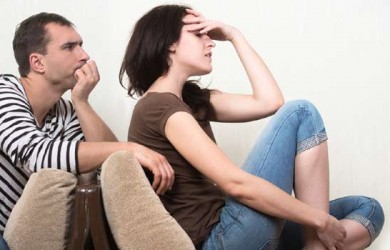 You May Also Like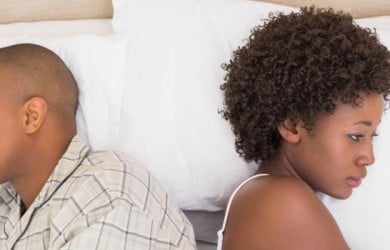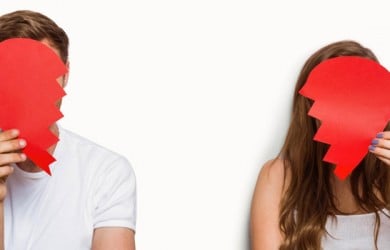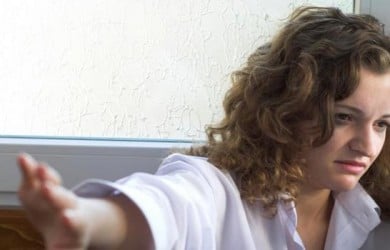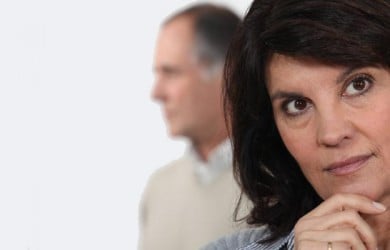 Popular Topics On Marriage Help