Three Steps to Repair Your Marriage Without Therapy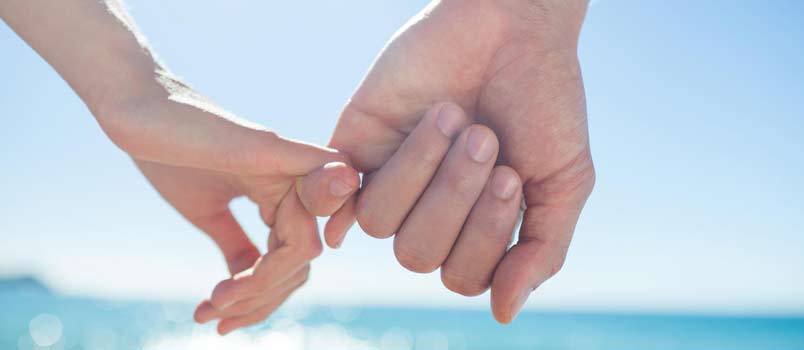 "Our marriage has changed. It's not a particular problem, but it just seems as if we aren't as happy together anymore. We are talking less, having sex less often, and it just feels as if we are growing apart. I'm really worried about this – what can I do to fix our marriage before it's too late?" – Anonymous
This is a great question – and the first thing you should know is that you are not the only one with this problem. This is a common issue and it is completely normal for a married couple to experience points of declining sex and communication. Most newlyweds experience a time of bliss during which the brain feels everything is new and sexy.
Over time, this fades and stability and routine can begin to set in. While this next stage of the relationship can be comforting and secure, it can also start to feel dull. As most relationships progress, other factors such as careers and children can create fewer moments for good conversation and intimacy.
The fact that you are already aware of these issues is a great first step in rectifying the situation. You would like something to change, and here are some tips on how to make that change happen:
1. Make your relationship a priority
Be sure you and your spouse are both willing to make your relationship a top priority. Through in depth conversation, discuss how you can make this happen.
2. Spend time together
Create free time specifically made for spending time together. A weekly date night is a perfect way to accomplish this. Date night requires time away from children and cell phones. Treat it as a crucial, regular part of your week.
3. Plan time for sex
I know that does not seem very romantic or exciting, but it is better than having none. Add it to your calendar as something to look forward to. When the day comes, act like you did in your early years of dating when you both wanted to be impressive for each other. Set the mood with dim lights, candles, and music. Dress up and be seductive for your spouse to add to the fun.
Finally, couples can always improve their communication. Great communication provides a deeper connection and stronger intimacy. When working on these issues in my practice, I assist couples in learning more about each other and themselves. The benefits are long term. Always remember that is never too late to change, and I hope you and your spouse consider these three steps while putting your marriage back on track.
Want to have a happier, healthier marriage?
If you feel disconnected or frustrated about the state of your marriage but want to avoid separation and/or divorce, the marriage.com course meant for married couples is an excellent resource to help you overcome the most challenging aspects of being married.
More by Mary Kay Cocharo