15 Tips to Recover From a Long Distance Relationship Breakup
Just like any romantic relationship or marriage, love is not the only thing that sustains it. Similarly, for long-distance relationships, love in itself isn't enough.
High levels of trust and strong commitment are two of the most important pillars of strength when it comes to long-distance relationships.
However, there are times when long-distance relationships just don't pan out. It's unfortunate but true. A long distance relationship breakup is extremely difficult, just like any other romantic relationship.
It's a tough break.
In a romantic relationship that is long-distance, things get rough with the more time that the two partners spend apart. Temptations start creeping in. Since there's no direct outlet to express and fulfill these desires, it becomes a huge challenge to sustain the relationship.
What makes it so difficult to cope with such a relationship is the physical distance between the partners. It can feel quite unnatural to not be physically together or at least close to your beloved.
And then, in some situations, it can lead to a long distance relationship breakup, unfortunately.
It is a rough and painful period if you're going through a long-distance relationship breakup or getting over a long distance relationship breakup. But it'll be alright.
Enlightening yourself with why things didn't pan out the way you both wished it would is important for long distance relationship break up recovery. It is one of the core aspects.
If you wish to understand more about how physical distance can negatively impact romantic relationships and the signs and reasons for long distance relationship breakup, read on.
You will also get some long distance relationship breakup advice and learn how to effectively cope with long distance relationship breakups.
Take a deep breath. Read on.
Can distance be the cause of a long distance relationship breakup?
A romantic relationship represents a union grounded in love, mutual respect, communication, and trust, between two individuals. The two people who enter this union are responsible for creating the relationship.
Therefore, it's the responsibility of the two people who are in love and together to sustain this bond. And it is up to to these two individuals to decide whether they want to bring this union to an end.
In this context, how does physical distance play into the relationship? Well, as mentioned already, distance can be a major challenge in matters of love and romance.
Distance is known to affect romantic relationships in several ways. Amongst the various effects of physical distance on long-term romance, there are two fundamental effects. These are:
Physical intimacy
In long-distance romantic relationships, physical and sexual intimacy are adversely impacted. This is because you can only be together physically when you meet.
However, these meet-ups are not usually very frequent. Physical intimacy in romantic relationships is one of the most gratifying elements of being in a romantic relationship.
In long-distance love, you only get to experience this pleasure a few times a year. The only way to handle this challenge effectively is to ensure that both partners meet regularly.
However, the frequency of meeting up is dependent on various factors like free time, money, job or educational engagements or obligations, the flexibility of these commitments, and so on.
Communication
Communication is not just about verbal communication. Non-verbal communication also really matters in romantic relationships.
But communication is undeniably challenging when there's a physical distance between partners. This means that the only way communication can occur is through phone calls, video calls, texts, etc.
And it is well-known how communication can get disrupted if it doesn't happen directly, as in, face-to-face.
But the part where distance does play a relatively positive role is when it comes to breaking up in a long-distance romantic relationship. There are advantages and disadvantages to distance when ending a long-distance romance.
A positive aspect of breaking up in a long-distance romance is that you're already used to not having your beloved around you in the house or apartment.
When people in a romantic relationship who are not in a long-distance bond break up, they can tend to experience the difficulties and pain associated with missing the physical presence of their ex in their space.
This is not a challenge in a long-distance relationship breakup. In that sense, the healing can happen quicker.
The downside of the distance is that you or your ex do not have the opportunity to meet face-to-face and break up.
Reasons why long-distance romances don't work out
There can be several reasons why couples in long-distance romances break up.
Uncertainties, doubts, and worries related to the future; lack of long-term goals and plans; poor communication; and the financial pressure of traveling to meet each other are some of the many reasons couples decide to end their long-distance love.
The signs of long-distance relationship breakup
There is a mixture of subtle and direct long-distance relationship break-up signs. Learning when to let go of a long-distance relationship is very important. Some of the signs that a breakup may be coming include poor communication resulting in unhealthy and excessive arguments, sexual frustration, and unhappiness.
Getting over a long-distance romantic relationship breakup
Figuring out how to get over a long-distance breakup can seem as challenging as being in a long-distance relationship! The physical distance and the inability to meet to end the relationship can also increase the difficulty of learning how to recover from a long-distance relationship breakup.
And the thing is, it doesn't matter whether the breakup was a mutual one or a one-sided situation. The sadness and pain that you experience are, unfortunately, inevitable.
Getting romantically involved with another individual is a way of allowing that individual to be a part of your life experience, even if it's temporary. Even if the relationship or bond was a long-distance affair, you were sharing your life with that special someone.
So, you will inevitably miss that particular person's presence or role in your life if you both break up. Unfortunately, feeling a little empty and experiencing sadness is a part of this decision.
Adapting to such a significant change in your life warrants a lot of adjustment. It will take time. Be patient with yourself. Kindness and self-love are essential when it comes to implementing long-distance breakup advice.
Recover effectively from a long-distance relationship breakup: 15 helpful tips
1. Feel those feelings
A crucial part of dealing with a long-distance relationship breakup is allowing and enabling yourself to feel those strong yet painful feelings.
Although your defenses may act up, and denying and suppressing those feelings may seem easier, it won't help you heal from the breakup. Running away from those big feelings can be very harmful. It'll prevent you from allowing yourself to heal and learn from that relationship.
2. Try to disconnect and take a break from the internet
When you were in your long-distance romance, you and your ex likely spent a considerable amount of time online to communicate. Social media platforms, video calls, texts, and phone calls may have been a core part of that romance.
So, it's a good idea to detach yourself from this online world for some time. This is because you may come across your partner's online presence, and it won't help.
3. Reconnect with your community
A great way to allow yourself to feel good and fulfilled again is by figuring out different ways to reconnect with your community. Think about when you were in your long-distance relationship.
You'd be spending a considerable amount of your free time communicating with your ex. Naturally, experiencing a slight disconnect from your community is natural.
So, spend some of your newly available free time reconnecting with the community. Donating and volunteering are just some of how you can do this.
4. Spend quality time with your loved ones
This is one of the simplest and most direct ways to recover from a long-distance relationship breakup. Spend a part of your free time with those people who are special to you. It can be your close friends or relatives or cousins.
Related Reading: 

11 Ways to Have Quality Time With Your Partner
5. Indulge in deep cleaning your space
A productive way to cope with the emptiness and sadness you may be experiencing is to declutter your physical environment. You can declutter and reorganize your space.
A new physical environment will inevitably help you feel good to some degree.
Here are some more signs that your long-distance relationship is unhealthy:

6. Explore different hobbies and interests
With ample free time in your hands, exploring some past hobbies or pursuing new interests you have been putting off for a long time is a great idea.
If you got out of touch with, say, playing an instrument, consider practicing again! Music is a beautiful way to express and process those complicated feelings or loneliness you may be experiencing.
7. Introspect about the relationship
Even if you both weren't destined to spend the rest of your lives together, it doesn't mean that you have to discount the value of that relationship altogether. Engage in some introspection in your healing journey.
Try to figure out what worked out or the strengths of that romantic relationship and what didn't work at all. You'll be surprised at how much you can learn from a romantic relationship.
8. Try to not communicate with your ex anymore
Yes, loneliness and sadness may tempt you to communicate with your ex. But try to stop yourself and remind yourself that some space and time is essential to cope and heal from the breakup for both of you.
9. Say goodbye to guilt
It doesn't matter whether you were the one that initiated the breakup or got broken up with. Breakups involve two individuals. Both individuals are responsible in some way or the other for it.
So, the guilt you may be experiencing does require processing but remind yourself about the reality of breakups. Why they happen. How it involves two individuals. Not just one.
Related Reading:

 Guilt Tripping in Relationships: Signs, Causes, and How to Deal With It
10. Purge negative energy
Unfortunately, a breakup can change your perception of the pleasant memories of your past relationship. So, it's a good idea to get rid of pictures, videos, and other objects that remind you of your long-distance relationship.
Related Reading:

 4 Tips on How to Get Rid of Negative Thoughts in Relationships
11. Consider keeping the breakup private
A big part of coping with a long-distance relationship breakup is the privacy aspect of the breakup. Although it's alright to disclose the breakup news to your close friends and other trusted individuals in your life, it's not a great idea to vent about it to colleagues or strangers.
12. Journaling is wonderful
Another great way to recover from a long-distance relationship breakup is to consider penning your feelings through journaling. Whether you do it regularly or just sometimes is entirely up to you.
Journaling your thoughts, feelings, and experiences can help you effectively process everything. So, consider journaling.
13. Consider counseling or psychotherapy
Whether it was a very unpleasant breakup or things ended on a mutual note, please consider opting for counseling if you feel like you're struggling a lot after the breakup. Psychotherapy is also an excellent option to focus on your mental health.
14. Remember to have fun
Having fun in whatever way that brings you immense happiness and takes your mind off of what has happened temporarily is also crucial for overcoming a long-distance relationship breakup.
Make a list of activities that bring you a lot of joy and start doing them!
Related Reading: 

8 Marriage Enrichment Activities to Spice up Your Relationship
15. Make adjustments for a potential future relationship
There is always adequate scope for learning from every relationship that you have. Whether it lasts or ends, you will learn a lot about your preferences and needs. These takeaways from romantic relationships can be utilized when you finally feel ready to pursue a new romantic relationship.
Conclusion
Try to remember and implement these helpful tips to heal from a long-distance breakup effectively. If things feel too difficult, consider therapy or counseling or do a course on overcoming breakups.
Share this article on
Want to have a happier, healthier marriage?
If you feel disconnected or frustrated about the state of your marriage but want to avoid separation and/or divorce, the marriage.com course meant for married couples is an excellent resource to help you overcome the most challenging aspects of being married.
Learn More On This Topic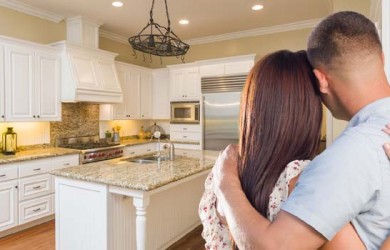 You May Also Like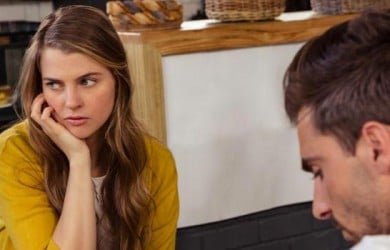 Popular Topics On Married Life