The Right Questions to Fall in Love With Someone
Romantic comedies and Disney princesses make falling in love with you, or someone seems very simple.
However, if you talk to some who have ever been in a real relationship, you will realize that there is no guide on how to fall in love or how to get someone to fall in love with you.
Falling in love is not very difficult if you know about the latest method circling the internet. This is the method that involves questions to fall in love.
Asking thirty-six questions that lead to love mixed with a four-minute stained eye contact has been named as the recipe for falling in love and even creating intimacy among the strangest of strangers.
The questions to ask to get to know someone can be fairly common, and these thirty-six questions are also very common.
They are deemed as questions to ask to fall in love even though they are normal questions. Keep in mind that your actions can attract strangers but not make them fall in love; in order to fall in love, these questions come in handy.
These normal questions game for couples will help in strengthening their bond and make them enjoy their time. So let's read more about the question that leads to love.
Love questions making: Questions to fall in love
Do you find yourself saying, "I want to fall in love"?
Let's first understand how these questions to fall in love came into making.
In the year 1997, psychologist Arthur Aron explored the chances of accelerating intimacy between two perfect strangers by introducing questions to ask to get to know someone.
These questions were very personal, and he believed that these questions are the perfect answer to 'how to make someone fall in love with you.'
Since the creation of Dr. Aron's questions to ask partners, he has seen it rekindle the romance in even long-term relationships that have lost hope.
According to Dr. Aron, when two people find themselves in romantic relations for the first time, there is an intense excitement between these two; however, as time passes by, you tend to grow out of this excitement and grow used to one another.
However, according to Arthur Aron, if you do something challenging and new that can remind you of the exciting time with your partner, your entire relationship will become better and new.
He then proposed the 'get to know you' questions for couples.
These thirty-three questions were extremely personal and took about forty-five minutes to complete.
As you move forward, the questions to fall in love become more intense and personal than the one before.
Dr. Aron and his wife even made use of this questionnaire to bond with friends over dinner dates.
Questions to fall in love are not only fun to do but actually work
They appeared in the New York Times Modern Love section under the title of 'To Fall In Love With Anyone, Do This.' This column was written by writer Mandy Len Catron, and her love story was an example of how these questions worked out.
She tried Dr. Aron's theory on someone she barely knew before she met.
She claimed that it took her about an hour to get through all of these questions. Once she completed this, she actually fell in love with the person, and he fell for her. So how do these questions work?
How to get someone to like you
In order to play the thirty-six question game for couples, you must first understand how it works.
The directions are simple; the partners have to alternate asking the questions. One will be asked by you, whereas your spouse will ask the second one. Keep in mind that the person who is asking the question will also have to answer it first.
Once you have asked all the questions present on the website, you will have to look into each other's eyes for a time span of two to four minutes.
The writer, Mandy Len Carton claims that the first two minutes are enough to be terrified, but when you cross the four-minute staring mark, you know that it can go somewhere.
The questions present in this game include the following
If you were able to live at the age of ninety and were able to either retain the body or the mind of a thirty-year-old for the last sixty years of your life, which one would it be?

What would be a "perfect" day for you?

When did you last sing to yourself or to someone else?

Do you have a secret hunch about how you will pass away?

Given that you can choose anyone from this world, who would you want to have as a dinner guest?
The rest of the questions are very similar to these but get more personal along the way.
However, you can't ask someone, 'are you in love' explicitly. Play this game with your loved ones, and tell us how it went for you!
Share this article on
Want to have a happier, healthier marriage?
If you feel disconnected or frustrated about the state of your marriage but want to avoid separation and/or divorce, the marriage.com course meant for married couples is an excellent resource to help you overcome the most challenging aspects of being married.
More On This Topic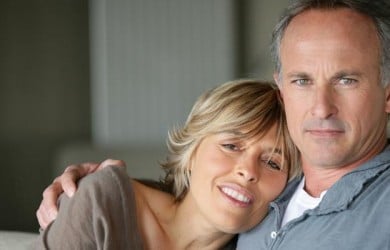 Recent Articles
You May Also Like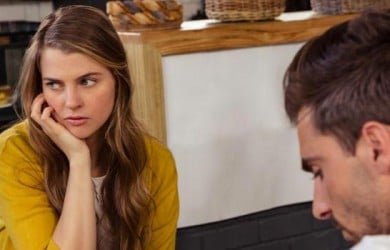 Popular Topics On Married Life