Trends in the History of Marriage and the Role of Love
The history of marriage in Christianity, as believed, originated from Adam and Eve. From the very first marriage of the two in the Garden of Eden, marriage has meant different things to different people throughout the ages. The history of marriage and how it is perceived today also changed significantly.
Marriages occur in almost every society in the world. Over time, marriage has taken several forms, and history of marriage has evolved. Sweeping trends and shifts in the view and understanding of marriage over the years, such as polygamy to monogamy and same-sex to interracial marriages, have occurred over time.
What is marriage?
The definition of marriage describes the concept as a culturally recognized union between two people. These two people, with marriage, become patterns in their personal lives. Marriage is also called matrimony, or wedlock. However, this was not how marriage in different cultures and religions was, since always.
Matrimony etymology comes from Old French matrimoine, "matrimony marriage" and directly from the Latin word mātrimōnium "wedlock, marriage" (in plural "wives"), and mātrem (nominative māter) "mother". The definition of marriage as mentioned above may be a more contemporary, modern definition of marriage, very different from the history of marriage.
Marriage, for the longest time, was never about partnership. In most ancient societies' history of marriage, the primary purpose of marriage was to bind women to men, who would then produce legitimate offspring for their husbands.
In those societies, men were customary to satisfy their sexual urges from someone outside the marriage, marry multiple women, and even leave their wives if they could not produce children.
Related Reading: 

Understanding the True Essence of Marriage
How long has marriage existed?
Many people wonder when and how did marriage originate and who invented marriage. When was the first time someone thought that marrying a person, having children with them, or living their lives together could be a concept?
While the origin of marriage may not have a fixed date, as per data, the first records of marriage are from 1250-1300 CE. More data suggests that the history of marriage could be as old as more than 4300 years. It is believed that marriage existed even before this time.
Marriages were conducted as alliances between families, for economic gains, reproduction, and political deals. However, with time, the concept of marriage changed, but the reasons for it changed, too. Here is a look at the different forms of marriage and how they have evolved.
Related Reading: 

Why Is Marriage Important

 
Forms of marriage – from then to now
Marriage as a concept has changed over time. Different types of marriages have existed, depending on the time and society. Read more about the various forms of marriage that have existed to know how marriage has changed in centuries.
Understanding the forms of marriages that have existed in the history of marriage helps us know the wedding traditions' origins as we know them now.
Monogamy – one man, one woman
One man married to one woman was how it all began back in the garden, but pretty quickly, the idea of one man and several women came into being. According to marriage expert Stephanie Coontz, monogamy became the guiding principle for Western marriages in another six to nine hundred years.
Even though marriages were recognized as legally monogamous, this did not always mean mutual fidelity until the nineteenth-century men (but not women) were generally given a lot of leniency regarding extra marital affairs. However, any children conceived outside of the marriage were considered illegitimate.
Polygamy, Polyandry, and Polyamory
As far as the history of marriage is concerned, it was mostly of three types. Throughout history, polygamy has been a common occurrence, with famous male characters such as King David and King Solomon had hundreds and even thousands of wives.
Anthropologists have also discovered that in some cultures, it occurs the other way around, with one woman having two husbands. This is called polyandry. There are even some instances where group marriages involve several men and several women, which is called polyamory.
Arranged marriages still exist in some cultures and religions, and the history of arranged marriages also dates back to the early days when marriage was accepted as a universal concept. Since prehistoric times, families have arranged their children's marriages for strategic reasons to strengthen alliances or form a peace treaty.
The couple involved would often have no say in the matter and, in some cases, did not even meet each other before the wedding. It was also quite common for first or second cousins to marry. In this way, the family wealth would stay intact.
Common-law marriage is when a marriage takes place without a civil or religious ceremony. Common law marriages were common in England until Lord Hardwicke's act of 1753. Under this form of marriage, people agreed to be considered married, mainly due to property and inheritance legal problems.
In the ancient history of marriage, exchange marriages were conducted in some cultures and places. As the name suggests, it was about exchanging wives or spouses between two groups of people.
For instance, if a woman from group A married a man from group B, a woman from group B would marry into a family from group A.
In more recent times, however (since about two hundred and fifty years ago), young people have been choosing to find their marriage partners based on mutual love and attraction. This attraction has become especially important in the last century.
It may have become unthinkable to marry someone you have no feelings for and have not known for a little while, at least.
Marriage between two people who come from different cultures or race groups has long been a controversial issue.
If we look at the history of marriages in the US, it was only in 1967 that the US Supreme Court struck down the interracial marriage laws after a protracted struggle, finally stating that 'the freedom to marry belongs to all Americans.'
The struggle for the legalization of same-sex marriages was similar, although different in some respects, to the above-mentioned struggle to legalize interracial marriages. In fact, with the changes in the conception of marriage taking place, it seemed like a logical next step to accept gay marriages, according to Stephanie Coontz.
Now the general understanding is that marriage is based on love, mutual sexual attraction, and equality.
Related Reading: 

Key Secrets to a Successful Marriage
When did people start marrying?
As mentioned before, the first record of marriage is from about 4300 years ago. Experts believe that people may have been getting married even before that.
According to Coontz, the author of Marriage, A History: How Love Conquered Marriage, the beginning of marriages was about strategic alliances. "You established peaceful and harmonious relationships, trading relationships, mutual obligations with others by marrying them."
The concept of consent married the concept of marriage, wherein in some cultures, the consent of the couple became the most crucial factor in marriage. Even before the families, both people getting married had to agree. The 'institution of marriage' as we know it today started to exist much later.
It was when religion, the state, wedding vows, divorce, and other concepts became sub-parts to marriage. According to the catholic belief in marriage, marriage was now considered sacred. Religion and the church started to play an essential role in getting people married and defining the rules of the concept.
Related Reading: 

Virtues of a Christian Marriage
When did religion and the church get involved in marriages?
Marriage became a civil or religious concept when a 'normal' way to do it and what a typical family would mean was defined. This 'normalcy' was reiterated with the involvement of the church and law. Marriages were not always conducted in public, by a priest, in the presence of witnesses.
So the question arises, when did the church begin to be an active participant in marriages? When did religion start being an essential factor in deciding who we marry and the ceremonies involved in marriage? It was not immediately after church etymology that marriage became a part of the church.
It was in the fifth century that the church elevated marriage to a holy union. According to the rules of marriage in the bible, marriage is considered sacred and considered a holy matrimony. Marriage before Christianity or before the church was involved was different in different parts of the world.
For instance, in Rome, marriage was a civil affair governed by imperial law. The question arises that even though it was governed by law now, when did marriage become a scarcement like baptism and others? In the middle ages, marriages were declared to be one of the seven sacraments.
In the 16th century, the contemporary style of marriage came into being. The answer to "Who can marry people?" also evolved and changed through all these years, and the power to pronounce someone married was passed on to different people.
Related reading: 

Popular Marital Vows in the Bible
What role did love play in marriages?
Back when marriages started to be a concept, love had little to do with them. Marriages, like mentioned above, were strategic alliances or ways to perpetuate the bloodline. However, with time, love started to become one of the primary reasons for marriages as we know them centuries later.
In fact, in some societies, extramarital affairs were looked at as the highest form of romance, while basing something as crucial as marriages on an emotion considered weak was thought o be illogical and stupid.
As the history of marriage changed over time, even kids or procreating ceased to be the primary reason people get married. As people had more and more children, they started to use rudimentary birth control methods. Before, being married implied that you would have a sexual relationship, and therefore, have kids.
However, especially in the last few centuries, this mental landscape has changed. In most cultures now, marriage is about love – and the choice of whether or not to have children remains with the couple.
Related Reading:

 Understanding Love and How It Grows in a Marriage
When did love become an important factor for marriages?
It was much later, in the 17th and 18th centuries, when rational thinking became common, that people started to consider love to be an essential factor for marriages. This led to people letting go of unhappy unions or marriages and picking people they were in love with to marry.
This was also when the concept of divorces became a thing in society. The Industrial Revolution followed this, and the thought was backed up by financial independence for many young men, who could now afford to have a wedding, and a family of their own, without their parents' approval.
To know more about when love became an important factor for marriages, watch this video.
Related Reading: 

What Is Love

?
Views on divorce and cohabitation
Divorce has always been a touchy subject. In past centuries and decades, obtaining a divorce could be tricky and usually resulted in a severe social stigma attached to the divorcee. Divorce has become widely accepted. Statistics show that with the rising divorce rates, there is a corresponding rise in cohabitation.
Many couples choose to live together without getting married or before getting married at some later stage. Living together without being legally married effectively avoids the risk of a possible divorce.
Studies have shown that the number of cohabiting couples today is approximately fifteen times more than there were in 1960, and almost half of those couples have children together.
Related Reading: 

Signs You're Headed For Divorce
Key moments and lessons from the history of marriage
Listing and observing all these trends and changes regarding views and practices of marriage is all very well and interesting. There are certainly a few things we can learn from the key moments in the history of marriage.
Freedom of choice matters
Nowadays, both men and women have greater freedom of choice than they did even 50 years ago. These choices include who they marry and what kind of family they want to have and are usually based on mutual attraction and companionship rather than on gender-based roles and stereotypes.
Definition of family is flexible
The definition of a family has changed in many people's perceptions to the extent that marriage is not the only way to form a family. Many varied formations are now viewed as a family, from single parents to unmarried couples with children, or gay and lesbian couples raising a child.
Male and female roles vs. personality and abilities
Whereas in the past, there were much more clearly defined roles for males and females as husbands and wives, now these gender roles are becoming more blurred as time passes in most cultures and societies.
Gender equality at workplaces and in education is a battle that has been raging for the past several decades to the point where near parity has been reached. Nowadays, individual roles are mainly based on the personalities and abilities of each partner, as together they seek to cover all bases.
Reasons for getting married are personal
We can learn from the history of marriage that it is vital to be clear about your reasons for getting married. In the past, the reasons for marriage ranged from making family alliances to expanding the family labor force, protecting bloodlines, and perpetuating the species.
Both partners seek mutual goals and expectations based on love, mutual attraction, and companionship between equals.
Bottom line
As the basic answer to the question "What is marriage?" has evolved, so has the human race, the people, and society. Marriage, today, is much more different than it used to be, and most likely because of the way the world changed.
The concept of marriage, therefore, had to change with it as well, especially to stay relevant. There are lessons to learn from history in general, and that holds even in terms of marriages, and the reasons why the concept is not redundant even in today's world.
Share this article on
Want to have a happier, healthier marriage?
If you feel disconnected or frustrated about the state of your marriage but want to avoid separation and/or divorce, the marriage.com course meant for married couples is an excellent resource to help you overcome the most challenging aspects of being married.
More On This Topic
You May Also Like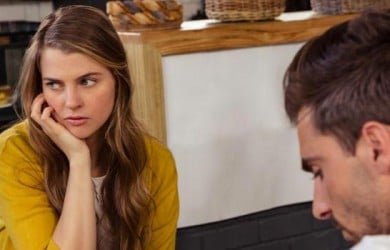 Popular Topics On Married Life