What's the Point of Marriage
Marriage is a practice that has been followed by the society for the past few centuries.
Over this time, there have been a number of changes to the beliefs and thought processes associated with the institution of marriage.
Previously, it was considered to be a fair exchange between the man and the woman; women not being allowed in the workplace wanted financial security while males opted for marriage for heirs and hence, marriage seems the perfect answer to both of these dilemmas.
In this modern era, the purpose of marriage has significantly changed. People seek a lot more out of marriage
Anything you do in life needs you to have set a goal or have a purpose. So does marriage!
There are various studies on modern marriage definition, and marital meanings based on different aspects like self-knowledge, spouse selection, etc.
But what is the purpose of marriage?
When getting married, you need to be certain of what you wish to seek out of this relationship and where you eventually want to see it.
Lack of defined, acknowledged purpose, or setting wrong marital goals can result in you facing trouble keeping your relationship alive and taking it towards success. You might even go into a negative loop of questions like 'Is marriage necessary?'
Due to marriage being on the low lately, a lot of people ask what the point of marriage is and why marriage is important.
Here are a few points to help you understand the purpose of marriage and what marriage is all about.
1. Happiness, respect, and commitment
People who share common interests are the ones who fall in love and decide to bind themselves into the bond of marriage.
It only makes sense that couples who think alike tend to get along better. When both of you seek similar goals in life, both of you work together at attaining them.
It is seen that couples who share a common life goal and make efforts for achieving it, lay the foundation for a successful marriage. Such couples support each other through all, are grateful, love each other, and share excitement over common joys.
2. Start a family
Many couples desire children soon after marriage. It is common for couples to have children post-marriage and consider it as an important purpose of getting married. This is completely justified.
Children are seen as the way to extend the family line, to forward family traditions as well as family heritage. Children also tend to bring the couple closer to each other, and their love for each other only grows.
Being the missing piece in a complete family, children also uplift the status symbol of the couple as a completed family is what is considered a happy, successful marriage.
3. Growth as a couple
The opportunity to grow and nurture oneself alongside your partner is one of the best gifts of marriage.
You can learn and transform into a better version of yourself, be what you have always wanted to be. Growth stretches the boundaries of your comfort zone and pushes you to your limits to bring out the maximum capabilities of you as a human.
This is great for you to keep your marriage alive and happening.
One of the advantages of marriage is that you and your partner will learn to cooperate with each other and instead help each other work through hard times.
As you grow, you have your partner's best interest at heart. You will begin doing more of what pleases your partner, stand by their side, and support them through all while shielding your partner from anything that makes them uneasy.
4. Working towards common goals
Being married assures you that there is someone who loves you.
The feeling of being affirmed is a great boost to one's self-esteem and only promotes devotion between the spouses.
When two partners love each other, they also have mutual respect for each other with their entire focus on flourishing their commitment instead of pushing each other down.
A relationship needs to have more trust, love, and respect, and no room for competition and resentment which is considered the sole point of marriage.
5. Enjoyment
One of the reasons for getting married is a profound gift of enjoyment. There are various benefits of marriage. However, being able to enjoy yourself in the relationship is one core purpose of marriage.
Not just that, your partner should be your source of enjoyment and happiness as well.
6. Protection
One of the pros of marriage is the protection the spouses provide each other. There should be a protection of interests of each other, of home and that of children.
Cumulatively, protection at a lot of levels and different phases of life constructs the purpose of marriage. It also serves as one of the benefits of being married.
7. Completeness
Why to get married?
The purpose of marriage is to lead us towards fulfillment or completeness of life. When you get married, you step into a significant phase of life that leads you towards a more blissful state.
If you are feeling alone in marriage, this is one of the signs you should work in it together to make it an enriching journey.
In the video below, Sharon Pope discusses the struggle in disconnected marriages. The discussion determines whether the couple can fix their marriage and make it good again or if it's time to lovingly release the marriage.
Final take away
Marriage is said to be the way to satisfy and support the members of the family in a variety of ways, emotionally, sexually, and psychologically. Marriage is considered an important step in one's life.
The purpose of the marriage mentioned above is to help you understand what marriage is all about and set realistic expectations out of it.
Share this article on
Want to have a happier, healthier marriage?
If you feel disconnected or frustrated about the state of your marriage but want to avoid separation and/or divorce, the marriage.com course meant for married couples is an excellent resource to help you overcome the most challenging aspects of being married.
You May Also Like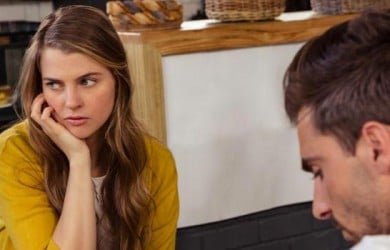 Popular Topics On Married Life