15 Signs Your Marriage Is Headed for Divorce
People get married and hope to love each other "till death does them part." In the modern world, we should probably say, "or until we get sick of each other." Because we believe in personal choice and responsibility, and we aren't against divorce. But, the biggest struggle is identifying the signs that you are headed for divorce.
People should have the right to choose their path, make mistakes, and be responsible enough to fix them. Marrying someone is a big decision, but it doesn't always turn out for the best, and divorce is one way of dissolving it.
So if you can't put your finger on whether your relationship is going through a difficult phase or is headed for divorce, here are some signs that might help you identify the scenario.
15 signs your marriage is headed for divorce
Experiencing marital discord? Here are some clear signs a marriage is headed for divorce. Do not overlook these red flags indicative of your marriage breathing its last.
Take the judgment call after that if you want to seek counseling or call it quits.
1. Lack of gratitude
You've forgotten to appreciate one another. When a couple loses appreciation: the thank you's, the small acts of kindness to please the other person, this type of behavior is indicative that the heart of the relationship is slipping away.
There is no faster way to erode a couple's bond and drive a wedge in the relationship than failure to show gratitude. This is one of the signs you want a divorce.
Related Reading: 

10 Ways to Show Gratitude to Your Spouse
2. Lack of respect
Respect is the most important fundamental factor of a happy marriage. If you and your partner are entirely insensitive towards each other and don't maintain a respectful boundary, your relationship might be headed towards divorce.
When you express your anger without a second thought, you end up saying things that can seriously damage your relationship. Uttering harmful things about each other might not leave a way to turn around and work on the relationship.
It's hard to forget how bad a person makes you feel, so you might need to observe your behavior towards your partner closely.
To look out for signs your partner might not respect you anymore, watch this video.
Related Reading: 

20 Signs of Disrespect in a Relationship and How to Deal With It
3. Failure to emotionally regulate during disagreement
There is such a thing as fighting fair. When couples hit below the belt, it's not only a symptom of the relationship unraveling, but it's also indicative of the bigger problem: The loss of respect. Without respect, there can be no relationship. It can be tempting to win an argument, but not at the cost of the other person's feelings. Some things can't be undone or unsaid or unseen.
4. Lack of effort
When a couple stops trying in a relationship, it's a huge red flag, and trouble is just around the corner. They are probably headed for divorce.
He doesn't plan romantic getaways like he used to. She doesn't make it a point to plan his favorite meals like she used to. When both parties stop caring, it's a short walk to resentment, and splitsville is just around the corner. Giving up is one of the biggest signs your marriage is headed for divorce.
5. No one takes accountability
Accountability is having an honest conversation with yourself first and then with your partner. It's taking ownership of your flaws, failures, and shortcomings. When neither party in a relationship can take ownership, it leads to finger pointing, defensiveness, hypercriticism, and ultimately chaos. Lack of accountability means that the relationship is unable to move forward. It's like a ship dropping anchor in the middle of the ocean, unable to progress any further. This is a sure sign your relationship is headed for divorce.
6. Infidelity – the ultimate deal breaker
You could have probably guessed this one. When either party seeks to go outside the relationship for emotional support, sexual intimacy, etc., it can mean your marriage is headed for divorce. This is because trust is complicated to restore, and once a partner is unfaithful, they are statistically more likely to be unfaithful in the future. So think twice before going outside of the relationship for intimacy.
Related Reading: 

15 Most Common Causes of Infidelity in Relationships
7. The communication gap
One of the visible signs your relationship is on the rocks is when you stop talking to each other. Communication is a vital piece of any relationship. Once you start avoiding it, then things can only go wrong from here.
Related Reading: 

20 Ways to Improve Communication in a Relationship
8. Inability to express emotions
A couple should share their honest thoughts with each other to deepen their bond. Once one or both partners stop doing it, they consciously or subconsciously refuse to strengthen their bonds.
The inability to express and share your thoughts might lead to a more significant issue, resulting in divorce.
9. It's all fights, no love
If a relationship involves a lot of shouting, profanities, and argumentum ad hominem, nothing gets resolved in the end. That's a big red flag.
Fighting all the time is the most common reason why couples stop talking to each other.
They know that once they open their mouths, it ends up in a huge argument. So they avoid saying anything and leave each other alone.
Word war escalation happens only when you're harboring angst or intense irritation with the other person. Things are negatively interpreted when people who hate each other talk.
If it only takes a spark to start a world war, that's a big sign of an impending divorce.
10. Thoughts of infidelity
If you're married, you purposely avoid getting into situations that could lead to misunderstandings. If it does get to that point, you do what you can to keep your vows. You know that cheating could lead to problems that no happily married person would want to involve themselves in.
Cheating leads to feelings of guilt. If discovered, it leads to a cluster of problems that could affect many people, especially children. A happily married person wouldn't do anything to cause such a problem.
A dissatisfied married person may think otherwise. They would begin entertaining thoughts of infidelity, and some would even go ahead with it.
Related Reading: 

Help With Infidelity in Marriage
11. Physical abuse
Some people throw tantrums when they are mad. It's better to avoid people like this, but if it's too late and you're already married to one, it would be hard to draw a line on violence.
The moment someone gets hurt. It doesn't matter who. The chances of divorce increase rapidly.
Typical tantrum brats break and throw things when they are angry. Sometimes their partner gets used to it. But when people, especially young children, get hurt, things change.
The day when blood is spilled, you've opened up the possibility of divorce.
Related Reading: 

5 Facts About Physical Abuse in a Relationship
12. Lack of sexual attraction
If you and your partner stop /talking, and when you do, it always ends up in a big fight, then it follows that you are no longer sexually attracted to each other.
If you still are, then a marriage based on sex could still work long enough to overcome it. It's unlikely, but there is still hope. Consider marriage counseling to help resolve your other issues.
But if the mere sight of each other is enough to make your blood boil. Then seriously think about living separately for a time.
It is possible to patch things up, but not after being away from each other for a while.
When you're constantly arguing, then what you need is space. Both parties need to calm down and rethink their relationship. It's not possible to do it with all the noise.
Related Reading: 

What Is Sexual Attraction?
13. You have grown out of love
Believe it or not, some people do change and grow apart. As such couples grow different from each other, they might also grow apart and end up falling out of love. It is possible that you both are not the same person anymore and you are not in love with each other.
In this case, some people might decide to part ways. Some couples find a way to work their relationship out without love, whereas some find it almost impossible to live a life with a partner they are not in love with. You might be headed downhill if you have felt such a disconnect with your partner.
14. The inability to think as us
The real trouble in a relationship comes when two people start competing with each other if you are both self-centered and do not regard your partner's emotions, you might be headed for divorce.
Couples who do not understand that they need to work together to make a better future as life partners end up trying to compete with each other in an unhealthy way. They strive to prove their partner is wrong or inferior.
15. Leading a separate life
If you or your partner has started to build a life without you, it's one of the most alarming signs you are headed for divorce. Why so?
Happy couples try to include each other in their private lives as much as they can as they love it. Whereas couples who do not like each other much will try to build a life outside marriage. Sometimes one partner may start to lead a separate life.
Such people might start to show escape behavior patterns such as drinking, unnecessary shopping, watching pornography, making new friends, always leaving their partner out of their life events, etc.
Final thought
If you need help with intimacy, it's best to seek counseling before it's too late.
These are some of the divorce signs to look out for. Suppose you and your partner have similar issues in your relationship. In that case, you must acknowledge the warning signs of divorce, and if you don't take adequate steps to curb the distance between you, divorce will inevitably happen.
Share this article on
Want to have a happier, healthier marriage?
If you feel disconnected or frustrated about the state of your marriage but want to avoid separation and/or divorce, the marriage.com course meant for married couples is an excellent resource to help you overcome the most challenging aspects of being married.
Learn More On This Topic
You May Also Like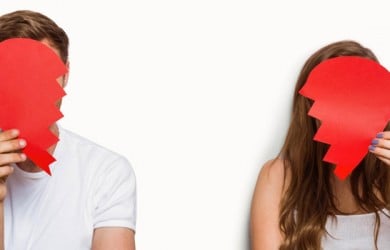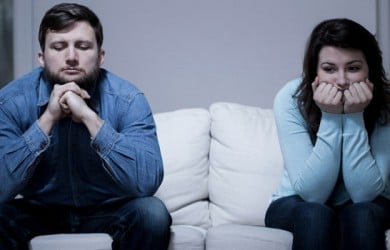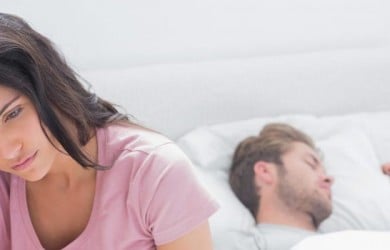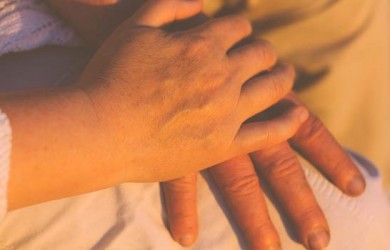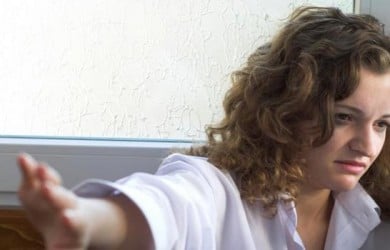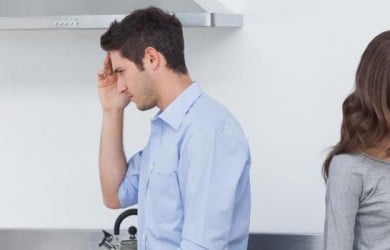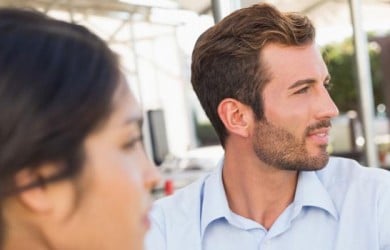 Popular Topics On Marriage Help