Understanding Love and How It Grows in a Marriage
So many of us grow up dreaming of all the wonderful feelings of being romantically in love and waiting anxiously to fall deeply in love with the person we want to spend our life with. Love songs and movies also play a role in stirring up that strong longing in us. Many people who are in love seem so alive and joyful and we yearn for that in our lives as well.
For those of us who are in a marriage or in a relationship for a couple of years now, do we have spouses or partners that we love and care for deeply? If yes, then what and where are all those magical feelings of love? How can you define love? The first thing you need to know before rushing into arranging for a marriage is that it isn't based solely on love. On the contrary to all those stories that we see, hear or read- love is not simply a feeling.
What is love?
We should take a moment to consider our own experiences of this feeling. We all experience strong feelings of attraction, these feelings tend to go up and down, here this moment and gone the very next! This can seem painful and confusing. And so, often we find ourselves asking some common questions like:
Could I love someone I do not really know so well?

Have we fallen right out of love?

I love my spouse and care for them, why am I not as excited about her/him now?

Am I falling out of love?
There are so many questions when it comes to finding love, the answers tend to be scary so many times that we try to shut out these thoughts. Even if we plan to do that, there may remain a sense of sadness lingering, more as if something is missing. The missing element here perhaps is the accurate understanding of what love is, actually.
As you can see, feelings are transient and thus, love could be more than just a feeling. According to psychologists, they describe love as a choice, decision or actions. However, according to social psychology, love is more like a combination of behaviors, emotions, and cognition. To understand what love is in a better way, here's a look at real life opposed to fairy tales from some experts such as those at let's Celebrate Events who get to see couples from up close as they set up wedding venues and themes.
Related Related : Beautiful Symbols of Love From Ancient Times 
Passionate Vs. Companionate love
Often, we get closer to our better half or life partner when we "fall deeply in love" or "feel love". This understanding of falling in love also involves unrealistic and intense emotional reactions to the other person. When this happens, we may also see our loved ones differently, i.e. see them as "perfect", and highlight their virtues and dismiss all their faults as unimportant. Passionate love is intense and unrealistic.
However, other kinds of love could be long-lasting. Companionate love is one that has friendship as its base, including shared interests, mutual attraction, respect and concern for the welfare of the other. This may not seem as thrilling as passionate love, but it remains a key aspect of a lasting and satisfying relationship.
Many of us tend to equate only passionate or romantic feelings with love. In the long-term, married couples may begin to wonder what happened to the feelings of love. Living together would also involve countless household chores, going to work, finishing doing lists, and paying bills. However, none of these, in particular, inspires any passionate or romantic feeling between people. Companionate love is simply one based on having a better understanding of our partner and ourselves.
Related Reading: Ways to Express Your Love
How love grows in a marriage
The health of your long-term relationship depends on how well do you show your love and concern for your partner. For example, if a wife and husband go out for a coffee cup, they would not necessarily feel any intense emotions as they would experience in passionate love. Rather, they would enjoy the time they spend in togetherness and develop deep emotional and intellectual intimacy by getting to know each other better through conversations.
To have companionate love in your marriage, you may need to get over the disappointment and hurt that often comes about through inaccurate or unrealistic beliefs about love. The building of intimacy in a marriage could require efforts and planning of time.
You need to know that no relationship comes easy and finding love that will last a lifetime is a challenge! It is something that requires a good amount of time-fighting and having many disagreements to finding the perfect one. A successful marriage is one based on understanding and how well you both embrace your flaws, accept the imperfections of the other, respect each other. This will give you a better chance at living a happily married life forever!
Share this article on
Want to have a happier, healthier marriage?
If you feel disconnected or frustrated about the state of your marriage but want to avoid separation and/or divorce, the marriage.com course meant for married couples is an excellent resource to help you overcome the most challenging aspects of being married.
Learn More On This Topic
You May Also Like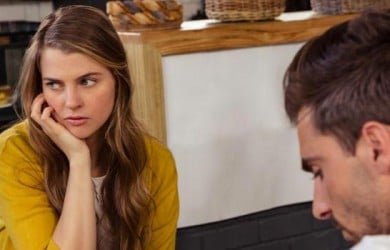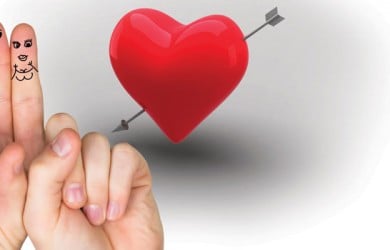 Popular Topics On Married Life