15 True Facts About Single Parenting You May Not Know
Parenting in itself is a big challenge despite shared responsibilities; it is worse in case of single parenting.
You have to deal with guilt, negative emotions, fear, and doubt at the same time, the family responsibilities wait for your attention.
When you are in custody of the children, who judge you for the separation, depression is inevitable, especially, when you allow the stress to overwhelm you.
However, statistics prove that 40-50 percent of most marriages end up in divorce resulting in single parenting cases.
Even if you have mutual consent to co-parent some single parenting facts never change.
1. Double challenges
You had a shoulder to lean on while you were married; now you have no one to lean on.
Naturally, you need a companion to just tap your back to assure you that "all is well, we are in this together."
Now you have to deal with it on your own. Your friends and family will not give you the company that your spouse gives you.
You have to make your own decisions and deal with their consequences.
The society also starts judging you for not being tolerant enough and that your marriage did not last.
Whom will you turn to for help?
This is a factual reality most single parents have to cope with in single parenting.
2. Loneliness is real
Do you know there is a level of companionship you can only get from your spouse?
What is your urge for intimacy?
Where do you get the body warm during the cold nights?
Hey! Wake up to the fact that this is the reality of single parenting.
Your children or family will never be a substitute for your spouse.
As you seek to socialize with your peers, at the end of the day, you come back home to the sad reality of an empty house.
3. The family burden is overwhelming
You have to run two families with the same income, your ex-spouse may only handle what is necessary and within their means.
You may need to change your lifestyle which the children will have to deal with.
Before they accept the bitter truth, they will throw tantrums and project their anger on you as if to blame you for giving up the good life they enjoyed when the financial basket was manageable.
At times, you are forced to work for longer hours to cater to the deficit.
You may break down because it is too much for you to handle. You are forced to cut on your visits to the salons, massage parlors, and just having fun with friends.
On the other hand, you may have the money but you need someone you are accountable to, to have a good financial management plan.
That is the time you realize that you were better off with your partner than being alone.
4. Children are adversely affected
Some couples opt to stay in unhappy marriages for fear of subjecting their children to emotional distress.
How will you handle your daughter or son who jumps simultaneously on the dad's shoulder and mom's lap?
This child is emotionally affected.
At the same time, seeing you in sorrow all the time is not good for them either. That is the dilemma parents face prior to single parenting.
The negative emotions in children affect their personality development which further leads to low self-esteem issues, isolation, bitterness, and resentment.
5. There is a lot of emotional turmoil
Despite the challenges in the marriage, your spouse had a strength that complemented your failures.
There are things that never bothered you simply because of their presence.
It also gave you a sense of security among your peers. Before you heal, bitterness and resentment define you.
You have to provide a shoulder for your kids to cry on when you yourself require it more than them. They notice your sorrow and struggles, even if they try to empathize with you, it also drains them.
The emotional instability becomes a cycle- what a sad family!
6. It is difficult to instill discipline in children
Parenting all alone may give the wrong impression to the children.
You have no option but may have to use dictatorship in instilling discipline which is not sustainable.
It is evident, try as much as possible to have the interest of the children at heart.
If you have to part ways, work on the emotional fulfillment of the kids without singularly looking at your own interests.
7. Not all single parents are divorced
A lot of people have boxed the single parent category as a parent who is a divorced spouse. To dispel the perceived beliefs around single parenting households, let's have a look at some interesting single parent families facts.
One of the single parents facts is that there are different kinds of single-parent families.
Solo parenting could be an offshoot of an individual choice.
A parent is single, unmarried or decides to not get married to the father/mother of the child, or a widowed parent.
Also, some men and women adopt as a single parent.
An increasing trend is of men having children through surrogate mothers. Although a less common phenomenon, single fathers constitute 16% of the total single-parent families in the US.
8. Single parent discrimination at work
Single parents, especially a single mother who is raising a child on her own, may be subjected to discrimination at work.
A few facts about single mothers at work. They face a hostile work atmosphere due to the following reasons:
Jealousy from women colleagues due to perceived favorable treatment
Misogynist mindset
Historical prejudice
They are thrust with unsolicited advice
Unfavorable hiring policies that exclude single women with children due to a single mother's dual responsibilities.
9. Becoming high strung
Due to the added responsibilities and round the clock stress, single parents can start acting high strung by yelling or venting anger on the people or objects around them.
This inability to deal with stress is one of the facts about single parents.
To learn coping skills and healthy ways to beat parenting stress, it is advisable for single parents to seek counseling from a mental health expert.
10. Being independent or relying on others
Be it out of necessity or choice, single parents take on a lot on themselves to work things out and be organized.
However, they fail to tap into their network of friends, colleagues, support system or parents. Often times, they fall prey to the notion in their own head " I am all alone."
One of the single parenting tips is to look for support around and invest in meaningful friendships and relationships.
11. No time or inclination for self-care
Many single parents put their kids' needs first and relegate their needs to the back of their minds.
But, not putting themselves first can lead to exhaustion and feelings of inadequacy.
Not eating healthfully, inadequate amount of rest and lack of exercise becomes a lifestyle for most of the single parents.
They fail to realize that to take care of their children, they need to be well-equipped and well-nourished.
12. One of the largest population segments
Almost three out of ten households with children today are run by a single parent. That makes this group one of the largest population segments in the nation.
13. Despite challenges, it is a rewarding experience
A divorced, widowed or a single by choice parent family can be rewarding even though it entails a lot of stress and hardships.
Often, they end up becoming a positive role model to their children, who have seen their single parent, overcoming the roadblocks in the life trajectory of solo parenting.
Single parents keep rising to the challenge, doing the best they can.
They develop resilience, resourcefulness, and perseverance to keep going, even when they hit a rough patch.
14. Income disparity
One of the facts about single parent families is the disparity in income when compared to married couples' earning.
Married couples' weekly earnings is estimated to be 25 percent higher than those of families headed by single fathers.
The gap is wider when it comes to the difference between the income of families maintained by single mothers and the married couples' family units.
Married couples' weekly earning comes around to be 50 percent higher than the weekly earnings of single mothers.
15. Higher susceptibility to the empty nest syndrome
Single parents are more susceptible to the empty nest syndrome. This attributes to the list of interesting facts about parenting.
As compared to a two-parent family, a single parent in the family, who is more heavily invested in their kid's upbringing, is more likely to feel the loneliness and a fear of abandonment when their child moves out.
A final word on being a single parent
Single parents can need and use some extra help with daily issues. The responsibilities they shoulder can take a toll on their overall wellbeing.
There are many support groups and resources for single parents, that offer counseling, support and help you process your emotions. But, most importantly developing a positive mindset will help while building a new kind of family for you and your children.
Share this article on
Want to have a happier, healthier marriage?
If you feel disconnected or frustrated about the state of your marriage but want to avoid separation and/or divorce, the marriage.com course meant for married couples is an excellent resource to help you overcome the most challenging aspects of being married.
More On This Topic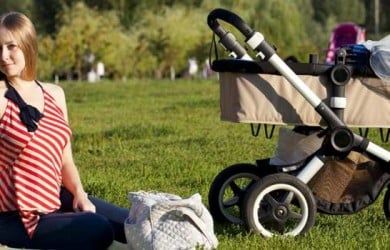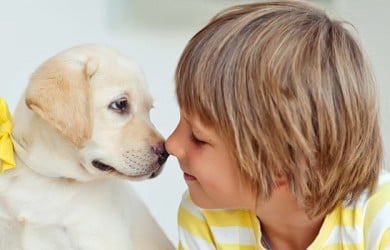 You May Also Like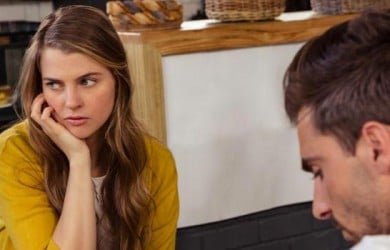 Popular Topics On Married Life