The 7 Best Characteristics of a Successful Marriage
We're surrounded by these magical representations of a fairytale life and wedding. Sometimes these fantasies can get to our heads and distort realistic views of how to live a life with your spouse.
As divorce rates surge, it's important to know that although some marriages aren't meant to last, you should at least try.
There needs to be commitment and love. Let's talk about the characteristics of a successful marriage or the characteristics of a successful relationship.
1. Love
The question we ask today is what makes a good marriage. Most people confuse infatuation with love. Love is not a short-lived feeling, unlike what every TV show tell us and literally every other romance novel.
Emotions don't last long, but the real decision is whether you stay devoted to your love forever or not. When things are fine, commitment is easy, but as soon as things are hard, people tend to leave.
Instead, they should stay through the hard times as well. Love becomes a conscious decision to support your loved one when you choose to stay through thick and thin.
2. Forgiveness
This is one of the most important qualities of a good marriage. Fights are inevitable, and sometimes healthy. The problematic part is when hurtful things are said, but your partner refuses to apologize.
One must be quick to ask for forgiveness as well as to grant it. Forgiveness is essential as all humans make mistakes, but owning up to them is what makes being with a person forever all worth it.
3. Kindness
Kindness is one of the most important characteristics of a good relationship, not just in marriage. Compliments are always appreciated.
Saying soft and kind words is one of the many ways you can express your feelings for your partner. Even during fights, one must remember never to use harsh words.
Being kind and understanding of your partner is a great habit to maintain because it honestly does not hurt anyone to nicer.
These characteristics of a successful marriage may seem insignificant, but when practiced daily, they can save your marriage.
4. Commitment
The essential traits of successful marriages is being committed. This means to avoid infidelity to the fullest.
If you are with someone in a strictly monogamous relationship, infidelity is the worst thing a person can do. Not only does this break trust, but it gives the other person trust issues.
Infidelity makes the whole relationship void and empty. It makes all the "I love you's" meaningless. One of the most unfortunate things is that this is one of the most common problems in marriages.
5. Time
Now onto the next characteristic of a successful marriage. A successful marriage doesn't happen in a day. It takes time to grow and understand each other.
We live in a world that runs on instantaneous results. We don't want to invest in something if the result isn't yielded in little to no time.
This isn't the same with relationships, and this is definitely not how to have a successful marriage life.
Understanding the deepest folds of another human is complex and can only be done over an extended period of time.
Spending time and making each other feel special by dedicating a set amount of time just talking is one of the best things a person can do for their partner. Not only is that a good habit but also one of the most appreciated qualities of a healthy marriage.
6. Acceptance
One of the best tips for a healthy marriage relationship is just to let your partner be who they are. Once you start to pinpoint their quirks and behavioral traits, that's when you start diverting away from what makes a successful marriage.
Marriage is difficult enough on its own; one does not need to nitpick at what their partner wears, does, goes, and behaves.
You are not together to remake them from their core; you are together because you accept them the way they are.
The fact that you will find the perfect person is a total illusion. Everyone has a different sort of outlook on the world and their reaction toward it, and as someone who is looking to make a long-lasting marriage, you have to accept their views.
Adding these little qualities of a successful marriage to your own marriage is going to take you a long way, a long and happy way that is.
7. Appreciation
Among many traits of a good marriage comes appreciation as well. Many times we take our partners and how much they do for us for granted.
If your partner makes breakfast in bed for you a few times, you'll be very grateful, but as soon as you get used to breakfast in bed, you also forget to be grateful.
Appreciating these little acts of love, especially vocally, is one of the biggest characteristics of a healthy marriage.
In conclusion, we have given you all sorts of characteristics of a good marriage and characteristics of a successful relation; now it's up to you to stick to these and make the best out of what you have.
Every relationship is obviously unique, but these aren't just the characteristics of a successful marriage, they're important for every relationship that you cherish.
Share this article on
Want to have a happier, healthier marriage?
If you feel disconnected or frustrated about the state of your marriage but want to avoid separation and/or divorce, the marriage.com course meant for married couples is an excellent resource to help you overcome the most challenging aspects of being married.
More On This Topic
You May Also Like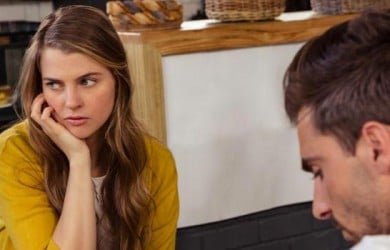 Popular Topics On Married Life