4 Signs of Fear of Intimacy Along With Coping Strategies
If you've noticed you're avoiding getting close with someone; you might be experiencing a fear of intimacy. Often we think of intimacy as sexual or romantic, but intimacy is much more than that.
Yes, you can have a fear of physical intimacy, but you can also experience emotional intimacy issues. If you find yourself with commitment issues or avoiding opening up to people, you may struggle for intimacy.
Wondering, "Why do I fear intimacy?" or "How to get over a fear of intimacy?"
Related Reading: Fear Of Intimacy: Everything You Need To Know
Read on for some signs of a fear of intimacy and tips for getting over your fear of intimacy. Here are 4 reasons you may experience a fear of intimacy, and tips for managing them!
1. Avoiding commitment and deeper connection
Do you find yourself holding back from really committing or connecting? You may have a fear of intimacy.
This can show up with romantic partners but can show up with friends and colleagues as well. You may avoid hanging out too frequently or in intimate settings. You might favor large groups or dates where you are less likely to have to talk or connect 1-on-1.
*Tip: Overcoming fear of commitment and managing your fear of intimacy symptoms is possible if you're willing to try! Find an accountability buddy (someone you trust and are already comfortable with- like a close friend or a sibling) and ask them to practice vulnerable conversations with you.
Talk about your feelings, fears, joys, and hopes; any topic that feels deeper than you want to go. Yes, it will be uncomfortable at first, but dealing with intimacy issues is worth a little bit of discomfort!
Related Reading: Fear of Intimacy of an Intimacy Avoidant Person
2. Having impossibly high standards
Do you have a checklist for your friends and lovers? Things like they need to make X amount of money, be fit, tall, funny, and smart? Maybe they need to have attended a certain kind of college, wear specific clothes or work in a certain field?
There's nothing wrong with having values for your friends and partners. Still, if your list is particular and your standards are ridiculously high, you may struggle with relationships and intimacy.
By setting crazy high standards, you avoid connecting with a real human being who doesn't tick all the boxes but might still be a great friend or romantic partner for you.
*Tip: Figure out the "why" for your "what."
For example, I want a partner that makes a lot of money. "A lot of money" is what… but why do you want a partner that makes a lot of money? Do you want stability? To be able to travel? Do you want to have nice things or a reliable car? Why is it that you have a belief that your partner needs to make a lot of money?
Is it possible you can fulfill these things for yourself or be fulfilled without a partner making a lot of money? Could you figure it out together?
Explore what's possible, and you might find your "checklist" diminishing!
Related Reading: How to Overcome Fear of Emotional Intimacy
3. Having lots of relationships, but feeling like no one really knows you
There are other fears of intimacy signs that don't look like a fear of commitment or isolation at all!
Maybe you have a ton of friends and your date regularly, but you still feel alone or like no one knows you. You have plenty of people around you, but you aren't opening up and connecting with them. Despite having a full social calendar, you still feel alone and misunderstood.
You may push hard to make lots of new connections, only to sabotage and break them later. This can leave you in a revolving door of friends and lovers, with little to show for it.
*Tip: Decrease your number of events and increase quality! Try slowing yourself down a bit and be more selective of who and how you spend your time.
Identify what you appreciate about the people you spend your time with and try opening up to that person about it!
"I really appreciate that you listen without judgment so I can share my thoughts openly."
"Your great sense of humor makes it easy to open up."
You'll start to build comfort with intimacy, and the other person will probably feel pretty great too!
In the video below, Lana Blakely shares her experience of loneliness when one experiences disconnection from oneself and from the environment.
4. Perfectionism
Trying to be perfect and convincing yourself you aren't can be a fear of intimacy sign. Low self-worth can lead us to push others away.
If you don't believe you are pretty enough/thin enough/smart enough/ anything enough… then you won't believe anyone else can see that either.
This can lead to physical intimacy problems.
If you aren't happy with what you see in the mirror, it can make you self-conscious and afraid of connecting in a physically intimate way with someone else.
*Tip: Work on your inner critic. The inner critic loves to pick you apart, tell you aren't good enough and make you feel awful.
But you don't have to let the inner critic win!
Build your self-confidence and see your inner critic start to diminish.
Practice self-affirmations, self-care, and show up for yourself!
When you are confident in yourself, you don't need someone else to validate you.
If we feel validated and confident, we can be less afraid to be intimate because we trust ourselves to be able to handle any kind of outcome.
Related Reading: How to Overcome Fear of Physical Intimacy
Conclusion:
A fear of intimacy hits most of us at one point or another. Being intimate and emotionally connected can be scary. You don't have to keep pushing people away out of fear. Practice the tips above, and notice the connections you can build.
**If the future of the marriage is on the line over intimacy issues or you see intimacy issues signs in marriage, take the save my marriage course or consult a relationship coach or therapist
Share this article on
Want to have a happier, healthier marriage?
If you feel disconnected or frustrated about the state of your marriage but want to avoid separation and/or divorce, the marriage.com course meant for married couples is an excellent resource to help you overcome the most challenging aspects of being married.
Related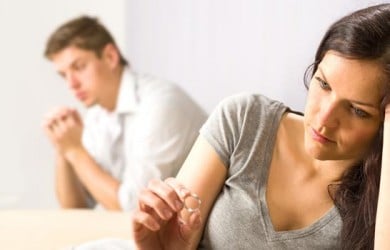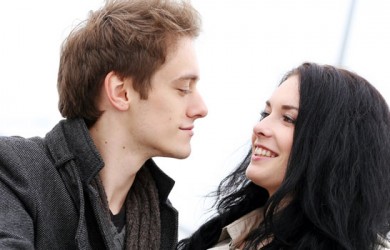 Recent