What Is Intimacy Disorder and How to Overcome This Condition
In a relationship, intimacy makes a lot of difference. When two individuals are deeply involved, they tend to have trust in each other and share their thoughts, feelings, desires, and concerns. They feel emotionally safe when they're with each other.
However, there are some people who find it quite difficult to share their feelings with their partner. This fear often is not only restricted to emotions, but also with getting physical.
This is called intimacy disorder or can also be termed as an intimacy anxiety disorder.
In such a situation, the individual fears to have come too close to people and especially the one they love. They can't get involved with them physically or emotionally with them.
If this continues, then surely it can put the relationship on the edge and can sabotage it. Let's understand more about intimacy disorder, its symptoms, and possible treatments.
Intimacy disorder symptoms
It is important to understand the symptoms of intimacy disorder so that treatment can be taken at the right time to avoid any future problems. Listed below are some of the common symptoms that will help you identify if you're suffering from this order or not. If so, do look read below to find out all possible treatments.
Long-term commitment
When you get into a long-term relationship, you're expected to share all your personal feelings, thoughts, and get physical with each other. However, the common issue that people suffering from intimacy disorder face is they are unable to be socially, physically or sexually involved with someone.
So, they prefer keeping a distance from a long-term relationship, as much as possible.
Whenever they see they're getting too engaged with someone, they get cold feet and find a way out of such a relationship.
As mentioned above that people with intimacy disorder find it hard to share their personal thoughts and feelings with anyone around them. In case, they're in a steady relationship, they would hold back their thoughts and feelings, and would refuse to share that with their partner.
They believe that it's quite personal and sharing these thoughts would expose them destroying the image they've put forth. In extreme cases, they would refuse to have any physical relationships with their lover.
Uneasiness whilst expressing affection
People with progressive intimacy disorder do keep a distance from anything that is considered a sign of intimacy, like showing affection and love to the partner. Foremost, they keep a distance from social gathering as that's where most of the personal thoughts and experiences are exchanged.
They feel out of space in such gatherings. Later, they avoid expressing their love for their partner. They would be quite formal or avoid public display of affection, as much as they can. In case they have to, it will be quite an awkward situation for them.
Discussion of relationship issues
No relationship is gloomy throughout its lifetime. There comes a time when it hits the rock bottom or go through troubled times. The solution at such times is to seek the advice of an expert, a counselor or close friend or relatives. However, people suffering from intimacy disorder would refuse to share their relationship problems with anyone. They would keep this to themselves and even may try to find a solution themselves. This isn't advised though.
Possible intimacy disorder treatment
If the intimacy avoidance disorder is not addressed at the right time it can destroy the existing relationship and can break both hearts beyond repair. So, the best way is to seek advice of an expert and find a solution to the problem at the earliest. Apart from that, there are some measurements you can also take, which are listed below.
1. Accept uncertainty
The reason people suffering from intimacy disorder avoid being in a relationship is because they fear that one day it will turn sour. Well, this is life.
Relationships do go through tough times. They're put to test every now and then. This is the truth of life. Besides, no one knows what future holds for us.
So, accept the uncertainty as the ultimate truth and cherish the present day. Thinking of the future or what might go wrong puts you in a bad situation because you let go of the present.
2. A peek into the past
There is always a reason behind the intimacy disorder. What was yours? Though you don't want to look back into your past and discover things you always wanted to forget, it would be great if you can just do it for once.
Find out the source for intimacy disorder and try to address it. It would be good for you and your partner that you actually bury your bad memories deep in the past and move forward.
3. Time taking process
Nothing will turn gloomy overnight. It is going to be a tough walk and if you're willing to get over your intimacy disorder, then you must understand that it's a time taking process.
So, give yourself enough time to heal and get over it. Don't rush into things when it comes to treatment. Take one step at a time and you would find yourself in a better place.
4. Practice self-compassion
Charity beings at home. Before you make your first step towards a better life, start with self-compassion. Love yourself. You must look into the good things you have, appreciate the kind of person you are and cherish your presence. Once you've achieved this, things will get easy for you.
Intimacy disorder is challenging in a relationship but it's not something you can't overcome. These steps should be able to help you navigate you out of intimact anxiety disorder.
Share this article on
Want to have a happier, healthier marriage?
If you feel disconnected or frustrated about the state of your marriage but want to avoid separation and/or divorce, the marriage.com course meant for married couples is an excellent resource to help you overcome the most challenging aspects of being married.
More On This Topic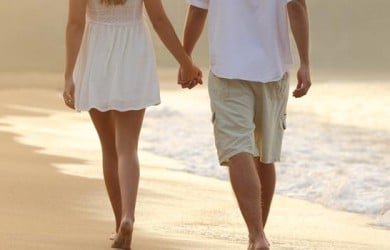 Recent Articles
You May Also Like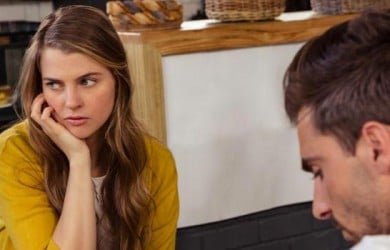 Popular Topics On Married Life