What Is Fearful Avoidant Attachment? 5 Ways to Cope
There are a few different types of attachment you may have throughout your life, all of which are bound to affect your relationships.
One type is fearful avoidant attachment, which causes you to feel like no one will be able to love you since you aren't someone who can be loved. Keep reading for more information on this attachment and how it develops.
What is fearful avoidant attachment?
Fearful avoidant attachment is one of four attachment styles you may develop as a child. How your first caregiver responds to your needs may greatly impact your future relationships, including when you are a child and into adulthood.
With fearful avoidance, a child's needs were likely not addressed properly or taken care of consistently. There may have been times when their parents didn't soothe their cries or respond to their needs, which can occur for several reasons.
As a child grows, since they cannot trust their first caregiver, they will likely have difficulty trusting others. They may also feel like they don't deserve to be loved or simply can't be loved.
This avoidant attachment in relationships can make it challenging to have meaningful relationships, even if someone truly does care.
What causes fearful avoidant attachment?
In terms of attachment styles, fearful avoidant attachment is the type that may occur when a caregiver is not acting like you think a parent would act. They may be neglectful, not paying attention to their child, or even abusive.
This could be because they cannot take care of their child because they are a child themselves and are addicted to drugs or alcohol, or they have a mental condition that prevents them from carrying out the duties of a parent.
5 impacts of fearful avoidant attachment
Here are a few ways that fearful avoidance may affect you throughout your life if you experience this type of attachment.
1. Can affect all relationships
Throughout your life, due to your fear attachment style, there's a good chance that all of your relationships might be affected. Not only can it be difficult to have romantic relationships, but it can also be rough when having relationships with friends.
You may always find yourself needing to trust others or feel like no one will be there to lean on.
Even if someone says they are your friend and tries to show you that they care, it may be trying for you to believe them and accept their friendship. You may also not know how to be a friend to others.
2. Could lead to mental health concerns
If you experience this fear attachment style could lead to other mental health concerns throughout your life. These can range from anxiety to depression, and there may be a correlation between this type of attachment and working through therapy.
Essentially, a parent will not be able to provide a child with the care it needs, which could lead to a child expecting to have to fend for themselves and not opt for any close relationships throughout their life.
3. Could cause more unhappiness
Another way that this attachment may impact you is that it could cause you to become even more unhappy than you already are.
For instance, if you are trying to make friends or find a mate that you like and then you feel like you aren't worth loving in the first place, this could cause you to feel bad about yourself and become hopeless when it comes to love.
You may determine that it isn't worth putting yourself out there or you might go for partners that aren't right for you and end up hurting you and causing an even greater negative effect on your feelings.
Related Reading: 

20 Useful Tips to Repair an Unhappy Relationship
4. May alienate people
The other side is that you may alienate people who like you and care about you. If there are people in your life who care and have no problem taking the extra time and effort it requires to make you feel comfortable in the relationship, you may think they are being insincere.
You may end up pushing these people away and not allowing them to be there for you instead of accepting their love and support since this is what you are used to.
5. Might cause bad self-view
One of the most likely things that can happen when you have this type of attachment is that as you go through relationships and get older, you may continue to see yourself in a negative light.
This can cause a bad self-view, as well as cause you to have poor self-esteem and self-worth. Remember that you should work with a therapist when you feel this way about yourself since they may help you change your views.
How to cope with fearful avoidant attachment
There are ways that you can cope with fearful avoidant attachment, whether you experience it or someone in your life does.
1. Do research
Learning more about this attachment and attachment theory can be quite informative, so you can better understand how the process works. Knowing what type of attachment you likely have can explain some of your traits and behaviors to you.
Furthermore, you can understand more about others and how they act, so you know what happened to them at a young age. This can help you either change your behavior if you want to or learn how to be a better friend to others.
2. Try to be fair
Even if you grew up thinking that you couldn't be loved and that no one loves you, this doesn't mean that these things are true. If someone tells you they love you and are trying to prove this to you, be fair with them.
Don't just rule out what they say because this is what you are used to. Consider whether they are doing things that seem like they care and whether they have lied to you in the past. If it seems legitimate, chances are it is.
3. Don't internalize your feelings
While you may think you need to hold all your feelings inside, this may not be what you should do. When you feel like someone is treating you unfairly or doing something you don't like, go ahead and tell them.
It is okay to expect to be treated nicely, and you owe it to yourself to try your best to speak up for yourself when you can. When something is bothering you, tell your friend or partner that you don't feel right about a situation, and you can talk about it together.
Related Reading: 

10 Signs of Feeling Suffocated in Relationship & How to Stop It
4. Talk to others
Even if you don't have close friends, you may have people you trust more or less. Talking to these people is a good idea when something is bothering you.
If you aren't feeling like yourself or need someone to say a kind word to you, then reach out for the support you need.
Related Reading: 

How to Talk to Women: 21 Successful Ways
5. Talk to a therapist
Another person that you can talk to is a therapist. A professional can help you learn more about avoidant attachment therapy, which may help you learn how to act and think differently in certain situations.
You may have tendencies that can lead to mental health conditions, such as increased neuroticism, which you can address in therapy.
To learn more about how therapy can overall help couples:
FAQs
It may seem daunting if you have noticed signs of fearful avoidant attachment in your conduct and behavior. Certain questions and their answers can give you some insight into how to handle things moving forward. Here are some key questions of this kind:
What is a fearful avoidant attracted to?
Research suggests that people that have a fearful avoidant attachment style may be engaging in more sexual relationships, whether they are getting their needs met through them or not.
They sometimes find people who care about them and will love them but cannot consider that these feelings are real. This could make an individual feel worse about themselves unless they can come to terms with these feelings and how they are problematic.
Keep in mind that it is possible to change this attachment style if you want to do it.
What does a fearful avoidant want?
A fearful avoidant wants to be loved in any relationship, but they believe this is not possible. If you are dating a fearful avoidant, it may be challenging to help them understand that you care about them, but it is possible.
They may also want to make meaningful connections with people but need help achieving this goal.
When an individual with this avoidant attachment style is in a relationship with someone that has a secure attachment style, they may be able to fall in love with each other and learn new things together.
Moreover, if you love a fear avoidant person, you can consider relationship counseling for more help. A therapist can help you learn other principles to work on together to build your bond and trust.
Conclusion
When you feel like you or a friend may be affected by fearful avoidant attachment, there are many things that you may want to learn. Consider the information above and work with a therapist if you need to. You can change aspects of your attachment style in some cases.
Share this article on
Want to have a happier, healthier marriage?
If you feel disconnected or frustrated about the state of your marriage but want to avoid separation and/or divorce, the marriage.com course meant for married couples is an excellent resource to help you overcome the most challenging aspects of being married.
More On This Topic
You May Also Like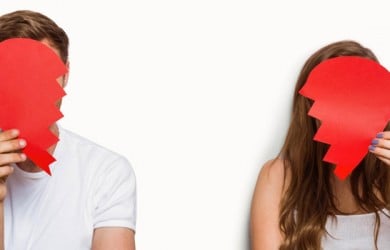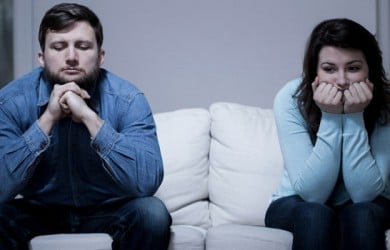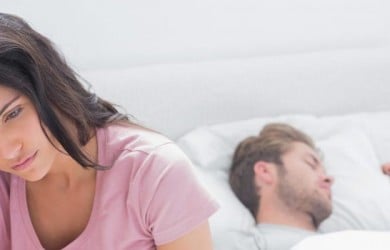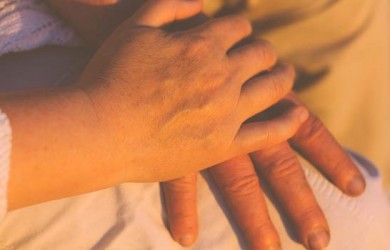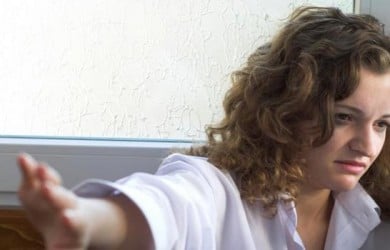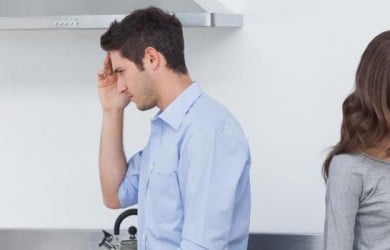 Popular Topics On Marriage Help