Decoding Fear of Commitment: What It Is and How to Handle It
Fear of commitment is a complex psychological phenomenon that can significantly impact relationships and marriages. It refers to an individual's hesitancy or reluctance to enter into long-term commitments or establish deeper emotional connections with their partners.
Wondering, "Do I have commitment issues?" Know the signs, and consequences of fear of commitment, while also exploring effective strategies for overcoming this fear.
Additionally, it examines the role of therapists in addressing commitment issues and provides insights into why some individuals experience a fear of commitment in relationships.
Lastly, it offers guidance on supporting a partner dealing with commitment fears, explores temporary phases of commitment anxiety, and evaluates the potential for fulfilling relationships with commitment-phobic individuals.
What causes fear of commitment?
Explore the psychological factors and past experiences that contribute to an individual's fear of making long-term commitments in relationships:
Fear of vulnerability

and emotional intimacy

Past traumatic experiences

or abandonment issues

Fear of losing personal freedom and independence

Lack of trust in relationships or fear of betrayal

Low self-esteem and fear of rejection

Negative relationship models or witnessing failed relationships

Fear of making the wrong decision or settling down too soon

Personality traits such as fear of change or commitment-phobic tendencies
Also, understand what is fear of commitment through this video:
Signs of fear of commitment
Learn to identify fear of commitment signs that indicate your partner may be struggling with commitment issues in relationships.
Difficulty in committing to long-term plans or future goals

A consistent pattern of short-lived relationships or avoiding exclusivity

Emotional distancing or reluctance to express deeper emotions

Fear or discomfort in discussing marriage, cohabitation, or long-term commitment

Preference for casual and non-committal relationships
Impact of fear of commitment on relationships/marriage
Discover how the fear of commitment can strain and even break the bonds of love and trust within a partnership.
Lack of emotional connection and intimacy

Limited future planning and shared goals

Inconsistent investment in the relationship

Difficulty in building trust and security

Unequal distribution of emotional labor

Increased likelihood of infidelity or seeking external validation

Frequent conflicts and disagreements about commitment expectations

Inability to establish a stable and fulfilling

long-term relationship
How to overcome fear of commitment in relationships
Discover effective strategies and techniques to conquer the fear that holds you back from fully investing in meaningful and lasting relationships.
Self-reflection

and understanding of underlying fears and insecurities

Seeking professional therapy or counseling

Gradual exposure to commitment and vulnerability

Building trust through open and honest communication

Challenging negative beliefs and redefining commitment

Taking small steps toward commitment in a supportive environment

Developing self-confidence and self-worth

Surrounding oneself with

healthy relationship

role models
How can a lack of commitment in marriage lead to a divorce
A lack of commitment in a marriage can be a significant factor that leads to divorce. Commitment is the foundation of a strong and lasting marital relationship.
When one or both partners fail to demonstrate a genuine commitment to the marriage, various issues can arise, eventually leading to the breakdown of the relationship.
Firstly, a lack of commitment often results in a breakdown of trust. Trust is an essential component of any healthy marriage, and when commitment is lacking, it becomes difficult for partners to rely on and believe in each other.
This lack of trust can lead to suspicions, misunderstandings, and a general erosion of the emotional bond between spouses.
Secondly, a lack of commitment often leads to a decline in communication and emotional connection. When one or both partners are not fully invested in the marriage, they may not prioritize spending quality time together or engaging in open and honest conversations.
Over time, this can create emotional distance and a sense of loneliness within the relationship.
Additionally, a lack of commitment may contribute to a lack of effort in resolving conflicts or working through challenges. Instead of actively seeking solutions or compromising, individuals with diminished commitment may be more inclined to give up on the relationship altogether.
This can result in a pattern of unresolved issues and growing resentment, further straining the marriage.
Furthermore, a lack of commitment can lead to infidelity. When individuals are not fully dedicated to their marriage, they may seek fulfillment outside the relationship, whether emotionally or physically.
Infidelity can cause irreparable damage to the trust and intimacy within a marriage, often leading to a breakdown that is difficult to repair.
How can therapists help with commitment issues?
Therapists can play a crucial role in helping individuals with commitment issues in several ways. Firstly, they provide a safe and non-judgmental space for individuals to explore their fears, anxieties, and underlying reasons behind their commitment struggles.
Through therapy, individuals can gain insight into their thought patterns, past experiences, and belief systems that may be hindering their ability to commit.
Therapists can also help individuals develop healthier coping mechanisms and communication skills to address and navigate their commitment issues.
They may employ various therapeutic approaches, such as cognitive-behavioral therapy (CBT), which helps individuals identify and challenge negative thoughts and beliefs, or couples therapy, which can address relationship dynamics and improve communication.
Furthermore, therapists can assist individuals in building self-esteem and self-confidence, which are essential for establishing and maintaining healthy commitments. By working through underlying insecurities and unresolved emotional wounds, individuals can develop a stronger sense of self and the ability to engage in committed relationships.
Overall, therapists can provide guidance, support, and tools for individuals struggling with commitment issues.
Through therapy, individuals can gain self-awareness, learn new skills, and develop a deeper understanding of themselves and their relationship patterns, ultimately helping them overcome their commitment struggles and build more fulfilling connections.
Common questions
Fear of commitment can be a significant hurdle in establishing and maintaining healthy relationships. By understanding the causes, signs, and impacts of commitment fears, individuals and couples can work towards overcoming these challenges.
Learn more here:
Why do some people have a fear of commitment in relationships?
Uncover the underlying reasons, including fear of vulnerability, past traumas, or personal insecurities that contribute to commitment issues.
Previous experiences of rejection or heartbreak

Fear of losing personal freedom and independence

Lack of role models for healthy, committed relationships

Traumatic experiences such as abandonment or betrayal

Attachment styles influenced by childhood experiences

Fear of vulnerability and potential emotional pain

Personal insecurities and low self-esteem

Difficulty in trusting others or fear of being hurt
How can I help my partner overcome their fear of commitment?
Find practical advice and supportive approaches to assist your loved one in facing and overcoming their fear of long-term commitments.
1. Open and honest communication
Encourage open and honest conversations with your partner about their fears and concerns regarding commitment. Create a safe and non-judgmental space where they feel comfortable sharing their thoughts and emotions. Listen actively and validate their feelings, showing empathy and understanding.
2. Patience and support
Be patient and understanding as your partner works through their fear of commitment. Avoid pressuring them or rushing them into making decisions they are not ready for. Offer your support and reassurance, emphasizing that you are there for them and willing to take things at their pace.
3. Seek professional help
Encourage your partner to consider seeking therapy or counseling to address their fear of commitment. A qualified therapist can provide them with tools and techniques to explore and overcome their fears, while also helping them build healthier relationship patterns.
Offer to accompany them to therapy sessions if they feel comfortable, demonstrating your commitment to their growth and well-being.
Can fear of commitment be a temporary phase?
Yes, fear of commitment can be a temporary phase. It often arises in response to specific life circumstances or past experiences.
Through self-reflection, personal growth, and therapeutic interventions, individuals can overcome their fear and develop a healthier approach to commitment.
Temporary phases of commitment anxiety may dissipate as individuals gain more confidence, heal from past wounds, and learn to trust in themselves and their relationships. However, for some individuals, fear of commitment may be deeply ingrained or rooted in unresolved trauma, requiring more extensive support and time to overcome.
Is it possible to have a fulfilling relationship with a commitment-phobic person?
While it is possible to have a relationship with a commitment-phobic person, it can be challenging and requires both partners to be committed to growth and open communication.
Building a fulfilling relationship with a commitment-phobic individual requires patience, understanding, and the willingness to address and work through their fears. It often involves creating a secure and supportive environment, setting boundaries, and seeking professional guidance.
However, it is important to recognize that a fulfilling relationship ultimately depends on both individuals' ability to meet each other's needs and find common ground regarding commitment expectations.
What role does past trauma play in fear of commitment?
Past trauma can play a significant role in fear of commitment. Individuals who have experienced abandonment, betrayal, or other traumatic events in past relationships may develop a fear of being hurt again.
These experiences can create deep-seated insecurities, mistrust, and anxiety surrounding commitment. Past trauma can shape an individual's beliefs about relationships and their own worthiness of love and connection.
Healing from past trauma through therapy, self-reflection, and support can help individuals overcome their fear of commitment and establish healthier relationship patterns based on trust and emotional security.
You can get through it
Whether through personal growth, professional therapy, or open communication, it is possible to address and alleviate the fear of relationship commitment.
By fostering trust, creating supportive environments, and committing to self-reflection, individuals can develop fulfilling relationships built on emotional intimacy and long-term commitment. It is a journey that requires patience, empathy, and a willingness to confront and overcome one's fears.
Share this article on
Want to have a happier, healthier marriage?
If you feel disconnected or frustrated about the state of your marriage but want to avoid separation and/or divorce, the marriage.com course meant for married couples is an excellent resource to help you overcome the most challenging aspects of being married.
Learn More On This Topic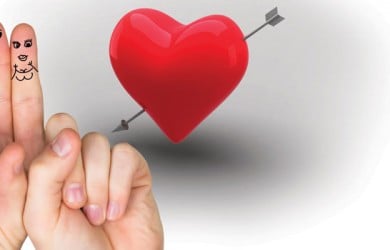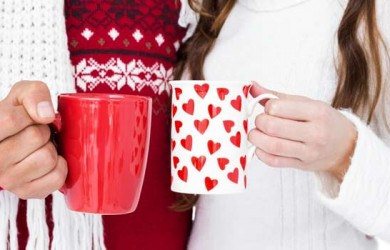 You May Also Like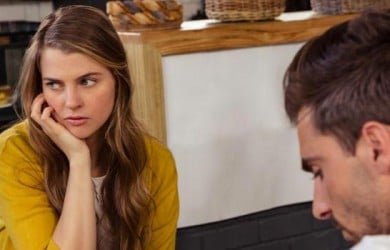 Popular Topics On Married Life