13 Signs Of An Emotionally Unavailable Partner
When you devote yourself to a relationship, you will always expect your partner to do the same. Relationships will still require partners to be committed, but unavailable partners view this differently.
Usually, emotionally unavailable people are involved in other relationships, and they don't value the current relationship they are in with you.
Besides, emotionally unavailable partners are said to have had a negative upbringing or might have grown up in an abusive environment.
What does emotionally unavailable mean?
Emotionally unavailable means someone not sharing the feelings or responding to someone else's emotions. Emotionally unavailable meaning is that they shut themselves and are not able to sustain an emotional relationship with people.
They try to evade the discussions that involve emotional investment. They shy away from deep connections.
Related Reading: 

Physical or Emotional Relationship: What's More Important
What makes your partner emotionally unavailable?
When you enter into an adult relationship, both the partners expect a certain level of maturity. Am I emotionally unavailable or my partner is? So, when one partner acts unavailable, this can play havoc in the relationship. But what could possibly be the reason?
Know these reasons that could play a part in your partner being unavailable:
Childhood attachment styles, especially avoidant attachment style can make the person evade emotional connections

Past betrayal can also affect the trust on relationships for the person

Fear of intimacy

can make the partner emotionally unavailable

Stress, anxiety and depression can also take a toll on the person and make them emotionally absent
13 signs of an emotionally unavailable partner
So, what does it mean to be emotionally unavailable? Below are signs that you have an emotionally unavailable partner:
1. Mixed messages
One of the signs an emotionally unavailable woman or man is in love with you is that they will want to be in a relationship with you now, but change that in the next minute.
One of the most common traits of an emotionally unavailable person is that they never have a stand. They don't make up their minds to settle on one thing.
If you notice that your partner keeps on sending you mixed messages, then know you have an emotionally unavailable person. Sure, it's normal to confuse messages, but not consistently!
2. They are already dating someone else
This is one of the signs a man or woman is emotionally unavailable. It's no argument that people who are already dating are emotionally unavailable.
To make it worse, such partners won't even let you know they are already dating someone else. In most cases, it will remain a secret until you find out that they are dating another person.
Emotionally unavailable man or woman signs is that they usually don't care, and it may not concern them what you'll feel when you find out that they are dating someone else.
These days, relationships are meant to be open. There's nothing that needs to be secret, and if you are blessed to have such, then you are right.
The point here is that people who are trying to hide their relationship status are probably emotionally unavailable and you need to keep them off.
Related Reading: 

How to Date Someone: 15 Best Dating Rules & Tips
3. They don't care about your feelings
Emotionally unavailable wife or husband, in most cases, won't care about what you feel. They are just selfish and want to think only about themselves. They give themselves a lot of attention compared to you, which is terrible.
You will find out that everything they do involves them only. They don't want to care about anyone else. Besides, such people have some ego which fuels their selfish acts.
The best thing to do is to stay away from such people because that's already a sign of an emotionally unavailable partner.
Related Reading: 

20 Signs He Doesn't Care About You or the Relationship
4. They value the sexual part of a relationship
Do you have a partner who wants you to have sex nearly every time?
If yes, then that's a sign of an emotionally unavailable partner. On the contrary, a committed person in a relationship will not ask for such every time.
Emotionally unavailable partners will choose to have shallow relationships where they can get their satisfaction and jump to the next.
Usually, the signs of emotional unavailability is that such people will not have deep conversations with you. They will always try to ignore you because they only value sex.
Related Reading: 

Importance of Sex in Relationships: 15 Benefits
5. Talks negative about past relationships
Sure, relationship breakups can be hurting, but why should your partner talk about it every now and again. There is no need to continue talking about something you had already quit.
So, if your partner keeps on blaming their lovers, then you have an emotionally unavailable partner.
Because this person has a negative attitude, they can't make a relationship work. So, avoid them.
For a relationship to succeed, there should be a commitment aspect from both of you. If either of you isn't sure, it will fail.
6. They don't prefer expressing their emotions
If it's something that's bothering them deep within, they will prefer to shun the feeling away, but not involve you into it.
So, if you are dating someone emotionally unavailable, you will often find the person to be reserved.
Even if you care enough to talk through what's bothering them, they might even blatantly refuse to accept that something's wrong, and perhaps also change the topic.
Related Reading: 

15 Signs Someone Is Hiding Their Feelings for You
7. They do not involve you in making decisions
If you are living in an emotionally unavailable marriage, you might have often observed that your spouse doesn't involve you in the decisions they make.
Emotionally unavailable partners tend to make their own decisions, and many a time, they do not care to involve their spouses in decisions that affect their spouses as well.
These are the typical signs someone is emotionally unavailable that can lead to widening the breach in a relationship.
8. Too much intimacy scares them
One of the glaring emotionally unavailable signs is that your partner avoids emotional intimacy.
Some of the emotionally unavailable partners might even shun away from deep physical intimacy.
They might prefer having sex just for the heck of it, but making love is something that they just don't fathom.
Living a life without intimacy can be truly disheartening. If you observe these emotionally unavailable traits in your partner, you must make up your mind to address these issues without further delay.
9. Any emotional discussion turns them off
If you got an emotionally unavailable husband or a wife, you must be finding it tough to converse with them on the emotional tangent.
As long as the discussion is easy, they at least care enough to respond.
But, if you intend to cross the casual lines to initiate a more in-depth discussion, they might either change the topic or tell you on your face that they are disinterested.
Some emotionally unavailable people might even try to coax their significant others to think and behave just as they do, and label the emotional discussions to be absurd or even toxic.
10. They won't make efforts to mollify you
If you are angry with your emotionally unavailable partner and are hoping that they should be the one coming up to you, then perhaps you will have to wait forever!
Your emotionally absent partner is likely not even to acknowledge that you are upset because of them or any other reason. They opine that appeasing you might further push you to throw tantrums.
So, the typical emotionally unavailable men/ women characteristics are that they prefer to leave their partners alone to cool down by themselves.
They would even try to behave normally as if nothing ever went wrong.
Also watch:

11. They reflect your emotions
You need to pay heed to how much they express their mind. You will notice that mostly, they only mirror your emotions instead of sharing what they actually feel.
If they are not opening up even in the most intimate or intense conversations, they are emotionally unavailable.
12. They call off the plans
They might not always stick to the plan or care to be a part of the celebration or meetings. Most times, they will not even apologize. They will care more about their interests than restructuring the plan according to other people.
13. They don't share the past with you
People who are emotionally unavailable try to keep away from you. They will not share a lot of information or details about their childhood or past relationships. They will choose to remain a closed book, no matter how hard you try.
What to do when your partner is emotionally unavailable?
So, how to become emotionally available?
If you have observed the signs of being emotionally unavailable in your partner, the next question that must be bothering you is why people are emotionally unavailable. And, how to deal with someone who is emotionally unavailable?
Well, there's no point in ruminating over what causes someone to be emotionally unavailable because there's no standard reason for it.
Wrapping up
People try to escape the emotional clutches for many reasons like painful past, childhood trauma, or other behavioral issues.
So, if you observe any of these signs in your partner, don't shy from seeking professional counseling from a licensed therapist or a counselor.
Share this article on
Want to have a happier, healthier marriage?
If you feel disconnected or frustrated about the state of your marriage but want to avoid separation and/or divorce, the marriage.com course meant for married couples is an excellent resource to help you overcome the most challenging aspects of being married.
You May Also Like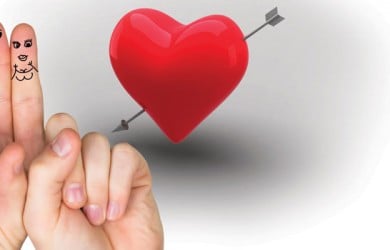 Popular Topics On Married Life