Having Children Is a Change in Marriage Dynamics
People get married to start a family.
They live together before or after marrying hoping that one day, their union will bear a child. Some couples delay having children to enjoy themselves as newlyweds before taking on the responsibilities of caring for another human being.
Expectant parents have six to nine months to prepare for the latest addition to their family. It should be enough time to get everything ready for the most precious thing their marriage has produced to date.
Children and the change in marriage dynamics
The moment you are aware that the wife is pregnant, things change. You don't have to wait until childbirth, at that point, you are officially a mother and a father (it's actually earlier, but you don't know, what you don't know).
You now play two roles in the marriage, a husband/father or a wife/mother. Having children does not mean that you ignore your marital duties, but it does mean there's now much more to it than what was previously required.
The human child is the most helpless animal in the entire animal kingdom. Biological concerns aside, if you consider the socio-economic aspects of it, it will take an average of 15 years before they can fend for themselves.
There are many members of the animal kingdom that care for their young, but humans will have to do it much longer than most before their offspring is self-sufficient.
The long road of raising children
There are irresponsible parents out there, but let's assume that most of us are not like that, we are now tasked with raising our child for the next two decades.
If we have more children with 3-5 years age gap, It can last up to four decades or half our lifespan. So it's not really a joke when people say they spent half their lives cleaning up after their kid.
There will be a drastic change in marriage and our lives once children are added into the mix.
Babies have a vicious cycle of hunger, sleep, mess up, rinse, repeat. They do this 24 hours a day with no holiday breaks. The first change in dynamics will be time management. There are countries that give generous maternal and paternal benefits to help raise children, but the majority of us do not have that luxury. We will be spending sleepless nights even on stressful work days to take care of our offspring. Couples will have to decide how to share this responsibility.
Traditional roles say the mother has to do all of it, but that's because only the father works to put food on the table. Modern society is filled with career women, some of them are even paid higher than their husbands. It is a case to case basis, so discuss it between yourselves during the gestation period how to handle it.
The family budget
Raising children is a costly venture. Hospital fees on check-ups, immunizations, and other medical related bills are significant. There are also food/milk, diapers, clothes, toys, education, educational materials, furnishings, and other little things that parents have to provide for their child before they make their first dollar.
Consider that it would last almost two decades, it should change how the family handles their expenses. It would be stupid and irresponsible to keep Saturday poker nights or monthly sale shopping binge if you can't afford to buy milk for your baby.
Unless you have more than enough disposable income, a lot of parents will need to sacrifice the activities they enjoy. The moment your children are entered in the family registry, make sure to update your Insurance policies right away, it will cost more, but it will help a lot in case of emergencies.
Taxes will also change, this would actually be beneficial to you, talk to your accountant about the tax deductions you can get after having a kid.
The moral compass
Parents are the children's first moral guide.
How they would interact with their peers and society, in general, is influenced by what their parents teach them. What if the father believes in the application of self-defense and the mother is an ultra-pacifist.
The parents should discuss what they should teach their kids. Both points of view are valid and constitutionally protected, but giving a five-year-old a lesson on constitutional rights is like teaching a pig to sing.
The family as a unit should have a consistent moral guideline to implement to their kids with the adults acting as the set example. A lot of kids may take a while to develop the cognitive and critical thinking needed to have their own philosophy, But all children will understand monkey-see, monkey do.
Given that anything the parents would say or do will be emulated by their children, many things will have to change. It's not complicated, if you don't want your children to be a potty mouth, then stop swearing for any reason. Having a different set of personality inside the household and one outside is more difficult than you think.
It's easier to develop one habit and be done with it.
Formative stage of kids gets more trickier
When kids reach their formative stage of brain development, that's when things get really tricky. You can explain to them how adults can smoke and drink beer, but they cannot because they are just children. They will say they understand, but they won't. They will just think you're being unfair.
So, if you want your kids to develop a certain kind of behavior, be a personification of that behavior for the kids to follow. Things will change as they mature and their focus of influence change to their peers, but there are years in their life when it's all on you and your spouse.
Children will drastically change marriage dynamics.
The budget, time, and responsibilities change and how you interact with each other will influence your child's future. Dual roles will sound overwhelming at first, but you'll get used to it. After all, you are not the first, and you won't be the last to go through it.
It's all part of the cycle of life, and it's just your turn.
Share this article on
Want to have a happier, healthier marriage?
If you feel disconnected or frustrated about the state of your marriage but want to avoid separation and/or divorce, the marriage.com course meant for married couples is an excellent resource to help you overcome the most challenging aspects of being married.
Learn More On This Topic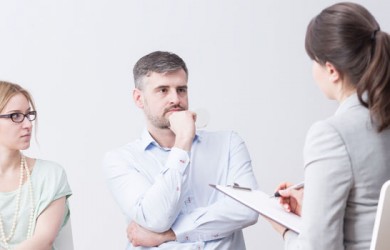 You May Also Like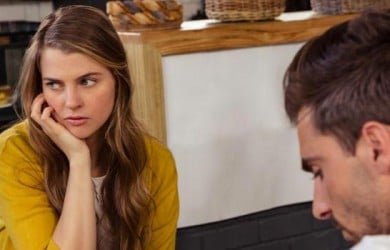 Popular Topics On Married Life