5 Ways to Navigate Your Adventurous Relationship
Many people believe that to have a successful, fulfilling, and adventurous relationship, they need to have similar interests in activities.
It is good to have a similar sense of adventure, but if you do not, there is nothing to be concerned about.
What matters is, to find adventure activities for couples that you can enjoy together, create memories and, at the same time, respect and support your partner in their adventures.
Our lives have become so busy with long and stressful hours of work; family demands that playfulness takes a back seat.
When was the last time you went on one of your relationship adventures with your partner, acted silly, and laughed together?
Play and adventure is an important factor that contributes to joyful, healthier, and stronger relationships. You need that regularly, whether you have just started dating or been in a relationship for long to get stuck in a rut.
The participants of a study analyzing the perceived functions of playfulness in adults answered that playfulness supports their relationship in different ways, from seducing their partner to communicating more effectively.
What happens when a couple has different ideas of what is an adventure in a relationship that satisfies their brain system and releases the chemical(dopamine) for euphoria.
Let us say; the husband seeks high-risk adventure sports like big-wave surfing, extreme skiing, mountain motorcycle racing, etc. The wife is into milder playful activities like bowling, playing Pool, target shooting, etc.
Now the wife may not get the same rush as the husband gets from skiing at breakneck speeds.
What do we do then? How to maintain an adventurous relationship?
1. Introduce your partner to your adventures
To have an adventurous relationship, be open to trying out your partner's interests. It takes trial and error.
If you do not enjoy it, no problem but you will not know until you try it. If you constantly do the same activities and not broaden your horizon, you will miss a chance to learn about them.
"In life, it's not where you go; it's who you travel with." – Charles Schulz
2. Find a middle ground
Everyone has a different level and threshold for fear. Some are more daredevil than others.
To be in an adventurous relationship means to find out the similarities and differences and see where you can meet somewhere in the middle.
A study surveying 200 heterosexual couples about their play styles and how satisfied they were with their relationships found that couples who draw each other into a play of silliness and good cheer were happier with their relationships overall.
Even though other forms of playfulness did exist, they did not have the same degree of impact on the overall relationship happiness.
"Adventure doesn't have to happen on far-off mountaintops or at the risk of life and limb. At its core, it's simply seeking what is new and different. It is anything that pushes you outside of your comfort zone, giving you that dopamine-induced thrill" (John & Julie Gottman,2018).
3. Adventure together
We all long for excitement and want to seek out new experiences. Even if you do not have anything common, you can try out entirely new activities which both of you have never tried before.
It will bring you closer as you are facing the new experiences together.
After all, learning together, growing together, exploring together, and supporting together make you a good team to thrive as a couple in an adventurous relationship.
It can be simple as anything like trying out a new restaurant or cuisine that you have never tried before, going on an unplanned road-trip, experimenting something different in bed to spice up your sex life.
And the best part is, you will be learning and discovering more about yourself as well.
You will be learning and growing together. That is a powerful bond that helps to create a healthy and happy relationship that you are looking for. Don't we all aspire that?
"I would like to travel the world with you twice. Once, to see the world. Twice, to see the way you see the world." – Unknown
4. Create memories
Playing is needed in a thriving relationship. Romance & flirting is a play; taking a walk is a play; teasing each other is a play. You just need to have that spirit of play in whatever you are indulging in.
Take some time out to take a class together and learn something new. You are venturing into unknown territory together, which makes it special. And if you do not like it, at least it will give you a reason to laugh about it but if you like it, even better.
That itself is an adventure. You will be creating memories out of all these new experiences. These memories produce happy behaviors in an adventurous relationship.
Also, watch this TEDx talk where Dr. John Cohn and engineer and a self-confessed nerd shares his story that emphasizes the importance of play:

5. Don't compare or compete with others
Social media has become a huge influencer these days. It gives you a look at what is happening in other people's lives and what incredible adventures couples are having. It can have both positive and adverse effects.
That may motivate and inspire you, or it may make you feel jealous and lonely and wish you had a partner like that.
We all know that people post their best on social media. Do not get sucked into it. Everyone is different and unique. You do not know what other struggles they are going through; you just see the best-selected content online.
It is alright if your partner is not into the same activities. Find friends or people who can fulfill that need in your favorite adventure.
Now the question is: Is it really important to have your partner be your adventure buddy in every activity?
Every individual has her or his needs that are important to them. Aspiring to have similar ideas of adventure in a partner can be a dealbreaker for some, and for some, it can be another area they can workaround.
We are talking about making this love last forever. It is not about what great thing happened on the first day of your adventure or the worst; it is the sum of all days and nights that you spent together that made you happier.
Share this article on
Want to have a happier, healthier marriage?
If you feel disconnected or frustrated about the state of your marriage but want to avoid separation and/or divorce, the marriage.com course meant for married couples is an excellent resource to help you overcome the most challenging aspects of being married.
More On This Topic
You May Also Like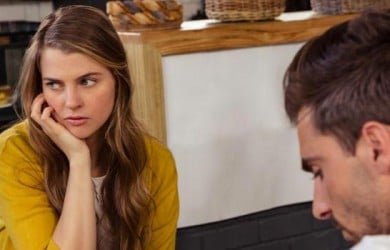 Popular Topics On Married Life