Baby Talk in Relationships: Sign of a Strong Relationship

Baby Talk in Relationships: Sign of a Strong Relationship
The idea behind baby talks in relationships is to create a strong bond between partners and help them build a healthy and lasting relationship.
Relationships between partners usually start slowly as you get to know each other's interests, likes, and dislikes. As you get familiar with each other, you become comfortable around your partner and do things you wouldn't do before. One way to know how pleased partners are with each other is when they start baby talking.
A baby talk in couples usually happens in private when others aren't around. Once your relationship reaches this stage, it is safe to say you and your partner are progressing and building something worthwhile.
So, what is baby talk in relationships, and why is it important? If you want to know more about baby talk in relationships, or if a baby talk is good or bad, keep reading this article.
What is baby talk in relationships
What is baby talk in relationships? Baby talk in relationships means talking like a toddler. It is a way of mirroring the desire to solidify the growth and stability of the relationship.
In other words, you don't need to pretend or put up your defenses around your partner. Instead, you give yourself the freedom to enjoy and have fun like you would when you were younger.
When it comes to baby talk, you can act childish, crave care from your partner without feeling like you are doing too much. Baby talk in relationships is more than a way to create intimacy – it is a sign that your relationship is blooming and developing.
Many people have asked if a baby talk is good or bad. The answer to this is that baby talk is more about nurturing your love partner and strengthening the friendship you both have. As the name implies, baby talk is similar to the love of an infant looking to an adult for security.
According to NBC News,
"Babytalk encompasses any communication that resembles how you speak to a baby, child, or even pet. Maybe it includes endearing nicknames, exaggerated playful emotions, a shift in tone or demeanor, or a jump to a higher octave. Sometimes it consists of affectionate verbal exchanges, sometimes it's legit coo-ing, and sometimes it sounds like complete gibberish."
One thing that can be clinched from NBC news definition is that baby talk in relationships reminds us of what it feels like to be a child. The general opinion on baby talk in adults is that it's annoying and a waste of time. However, when you master it well, it becomes natural.
While you don't necessarily have to use nicknames for your partner, you can act like a child around your partner.
At first, it's hard to tell if baby talk in adults is a sign of a strong bond and being comfortable with your partner or a way to hide your insecurities. Fortunately, Psychology strongly supports the claim that adults talking like babies is a sign of a stable relationship.
That brings us to a common question, "Why do couples baby talk to each other?"
Why couples baby talk to each other
So, why do couples baby talk to each other? Baby talk between adults means closeness and is a way to evoke positive emotions and create an attachment. Adults talking like babies was a way of communicating when we were younger.
When a baby is just trying to make their first sentence, and a parent or caregiver mimics or talk back, it's a way to establish love, affection, and attachment. Also, it signifies a sense of security.
The same feeling is mirrored in baby talk between adults or baby talk relationships. You might not realize it, but adults talking like babies is typical to all humans.
As stated by NBC News, baby talk in couples is a way of reverting to the earlier developmental stage of babies. That way, couples mimic childish talks, speech, and behavior. It is not strange to see couples acting this way as it means they are not afraid to show their vulnerability and weakness.
When adults talk like a baby, it is like a secret language that can only be used when they are comfortable. So, to answer the question, "why do couples baby talk?" Couples' baby talks to bring out your naive, innocent, and vulnerable side.
This young side of you craves affection, unconditional love, and security. Also, there is a tendency to use babies' sounds and scattered words in speech. You may not see it around, but couples baby talk.
10 reasons why baby talk is good for couples
Baby talk in adults can be beneficial in many ways. Let's check out the reasons couples should incorporate it in the relationships:
1. Couples baby talk to display vulnerability
Couples should talk like a baby because it helps them reveal their vulnerability. It is never a good idea when couples aren't free with each other. Common! It is your partner we are talking about, and if they are indeed the one, you shouldn't be afraid to show your other side.
Baby talk in relationships shows you are not scared to be a child or show your imperfections. When your partner sees this, they become deeply in love with you.
Related Reading: 

16 Powerful Benefits of Vulnerability in Relationships
2. Baby talk creates a strong bond
Adult talking like babies helps to strengthen the relationship. Baby talk in relationships shows that partners are comfortable with each other. There is a saying that there is a child inside everyone.
Unfortunately, this inner child doesn't show up every day. However, a baby talk helps to bring out this child who has no worries and loves unconditionally. That means you get to give love and receive in return.
3. Baby talk gives you a break from reality
There are moments when you don't feel like doing anything but watching a cartoon in your adult life. While watching comics might mean you miss your childhood, it is a way of escaping from reality or everything that happens with adulthood. That is precisely what baby talk in relationships does to couples.
The logic behind baby talk in relationships is to be unapologetically playful, cheerful, affectionate and loving. Therefore, if your partner bathes for you, embrace it wholeheartedly.
Also Try: Couples Quiz- How Well Do You Know Your Partner?
4. Baby talk improves communication
Although baby talk between adults is sometimes considered a waste of time by some people, it helps couples improve their communication skills. As you might have known, communication is essential to foster a relationship.
Seeing your partner more as a playmate and friend than a dating person gives you the confidence to say your mind. When couples are better able to relay their emotions, they leave no room for dispute or irreconcilable disputes.
Check out other ways to improve communication with your partner:
5. Baby talk builds trust in a relationship
Couples' baby talk helps you build trust and loyalty in your relationship. Like a small child, a couple who baby talk feel safe and secure with each other. When a child becomes fond of a particular adult or caregiver, it becomes natural for the child to trust the adult.
That's why in some situations, children trust their employed caregiver more than their biological parents. The same thing happens when adults baby-talk. They become the go-to person for each other.
Also Try: Relationship Trust Quiz: Does Your Relationship Have It?
6. Baby talk can help you improve your self-esteem
Although baby talk helps a couple build a strong relationship together, it helps the person more than their partner. Imagine an adult talking to a one-year-old child after a stressful day. Who do you think the talk will benefit more? The child or the mother? The mother, of course!.
That's what happens when your baby talks with your partner. You boost your self-esteem and confidence. Baby talk between adults means you can do things you do in private in the presence of your partner. It might seem odd to talk like a baby, but you are helping yourself manage stress.
7. Baby talk shows sincerity in relationships
In a world with so much deceit between partners, it can be overwhelming to find the right partner. However, baby talk in a relationship shows the honesty and sincerity of your partner.
It shows that your partner is not hiding anything from you. Since adults talking like babies mirrors the childhood experience, you have nothing to hide and are not afraid to let your partner know your most profound weaknesses.
Also Try: Honesty Quiz for Couples
8. The baby talk builds a strong connection
Through baby talk in a relationship, you talk with your partner like you are talking to your childhood friend. That means you tell them everything, including your past and present experiences.
That indirectly makes your partner your friend. Although excessive baby talk in relationships is unhealthy, having a frequent and relaxed conversation with your partner helps you build a solid and lasting connection.
9. Baby talk creates affection between partners
Baby talk in a relationship is the foundation of a stable relationship and many other factors. It's more about creating an intimate bond rather than sharing information or having a deep conversation.
When couples use language to show care, affection, and reassurance, it deepens their love for each other. For example, hearing someone call you "handsome," "beautiful," "baby" without judgment increases your affection for your partner.
Also, it helps you create a private world where only the two of you understand. Of course, when you do this outside, it becomes weird or becomes excessive baby talk in relationships.
Related Reading: 

Showing Your Husband Affection in Unique and Inventive Ways
10. Baby talk reassures you
Don't we all wish to go back to moments where we have little or no worries?
Thankfully, you don't have to keep craving for such a moment when you know how to speak baby talk. Endearing words, such as "baby," "sweet pea," and baby boo, convey cuteness, innocence, and the need for care – the essential ingredients of vulnerability.
Baby talk reassures you that it's OK to behave silly and not be in control sometimes. Adulthood and having to deal with many things in life can be overwhelming. Couples' baby talk shows you can have fun without watching your backs.
Is it okay to use baby talk
One question intending couples want to know the answer to is if the baby talk is good or bad. It is OK to use baby talk in relationships whenever you feel like it. It all depends on your partner.
As stated earlier, the start of a relationship may not seem like a good time to start using baby talk.
However, once you are comfortable with each other, you can begin to use baby talk. An excellent place to start using baby talk is by calling your partner pet names. Observe how they react to these names to know if they are open to it or not.
Baby talk can help you capture your partner's attention and motivate them to interact with you.
The truth is everyone has that childish feeling, but since you can't display it in public, there is no way you can tell. Knowing how to speak baby talk is a powerful way to see many things about your partner.
3 times to pause your baby talk
If you want to know if the baby talk is good or bad, the answer is yes and no.
Baby talk is excellent and helps to build a solid and social relationship with your partner. As baby dialogue feels natural when you get to a particular stage in a relationship, knowing when to stop using it is best.
Certain situations demand switching to serious communication. That requires some skills and your ability to observe. Not knowing when to stop baby talk can lead to excessive baby talk in relationships. Learn the different times you should stay mute in baby talks below:
1. In a serious conversation
It's OK if you and your partner have unconditional love for each other. However, some situations will call for a serious conversation. Knowing when to stop baby talking can help you create boldness and understanding.
For example, baby talk between adults is inappropriate during a fight. Such a situation requires a deep level of conversation and openness.
Related Reading: 

8 Clear Signs He is Really Serious about You
2. When you are in the public
As stated earlier, baby talk is like creating a private language bank for just the two of you. Revealing such a language in public will get you some strange stares and eye-rolling from outsiders.
Therefore couples should limit their baby talk outside. Although you and your partner may not care what others think, and that's fine. However, you should understand each other, so one person doesn't embarrass others.
3. If your partner
To answer the question of if a baby talk is good or bad, yes, it is bad when your partner doesn't agree. As beneficial as baby talk is, it is best if you and your partner are on the same page.
If baby talk sounds childish or looks disgusting to your partner, you will have a problem.
You should observe your partner very well before going further with baby talks. If you notice any hostile facial expressions when you call your partner a particular name, you should stop immediately.
Related Reading: 

5 Tips To Communicate With Your Partner When You Disagree
Conclusion
According to psychology, baby talk in relationships is healthy for couples.
It is a way of evoking positive emotion by mimicking the way a baby talks. It includes using cute and loving names, playing, and showing heightened emotions around your partner. It is perfectly normal to use baby talk, but it has to be private. Also, knowing when to stop using baby talk can help your relationship.
Share this article on
Want to have a happier, healthier marriage?
If you feel disconnected or frustrated about the state of your marriage but want to avoid separation and/or divorce, the marriage.com course meant for married couples is an excellent resource to help you overcome the most challenging aspects of being married.
Learn More On This Topic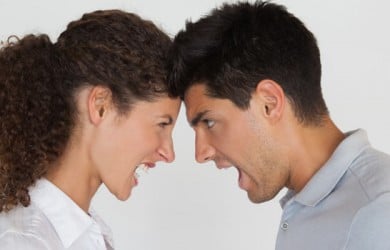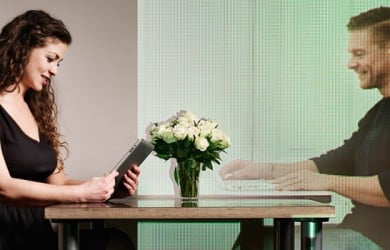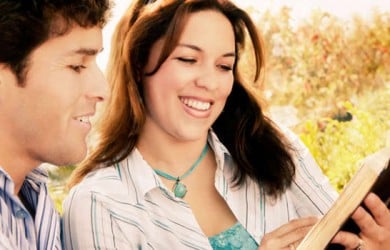 You May Also Like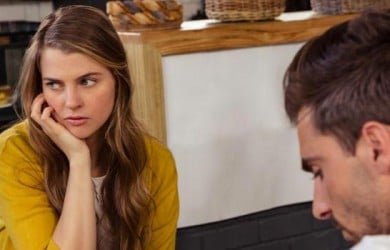 Popular Topics On Married Life