How to Make Communication in Relationships Really Work
You've probably received so many pieces of advice about good communication in relationships that they make your head spin. And still, you probably go home and get into the same fight all over again. Possibly, there are some alterations to the same old story, caused by your attempts to implement all those guides. However, if your relationship keeps going through the same cycle of bickering, it might be a good time to get back to basics. Here are a few essential tips on how to make communication in your relationship really work.
Forget about accusations
Especially long-term relationships are plagued by the menace of relentless accusations. The reason is often at the very beginning of the relationship when a certain damaging dynamic was set. Most commonly, love partners don't really know each other well at the start of their romance, and they also have little time to waste on setting healthy communication habits. So, an initial misalignment tends to grow exponentially over time.
The exchange usually revolves in both directions. But, if one observes it from the outside, it might appear that it is one partner that shouts out the accusations, and the other one is just taking it. However, don't be fooled. They are both playing the game.
It is just that the more dominant partner took over the role of the explicit accuse-maker. The more passive one is also casting blame, but in a passive-aggressive manner, by playing the victim. If you both want your relationship to really work, you need to denounce this game and forget about accusations. Just talk instead.
Remember respect
What comes naturally after you stop being so hung up on who's to be blamed for all the great and small problems in your relationship is respect. Respect in communication, respect in love, respect towards another human being. Yes, if anyone knows your partner's flaws it's you. And it can be challenging to respect someone who might be hurtful, vain, selfish, lazy, or aggressive at times.
Yet, don't forget that no one is perfect. In fact, if you asked the wife or the husband of the most recognized or respected person in the world, they would probably be able to list whole lotta weaknesses that stay hidden to the outside world. So yes, especially if you get hurt sometimes, it can get difficult to respect the other person.
But, remember all the things you fell in love with. They aren't gone. You just now see a more all-around picture of the loved person. Which is fulfilling and wonderful. You can love the flaws as well because they are what makes your partner who he or she is. And you can respect them, probably for as many reasons as you can belittle them. It is just the matter of remembering those things over the faults on bad days as well.
Express yourself
Relationships have a tendency of encapsulating the partners into who they were when they met, especially if they're unhealthy intense ones. In other words, chances are, if your communication with your partner isn't ideal, or is horrible, the entire relationship is on thin ice. And in such relationships, many find themselves completely unable to grow, evolve and thrive.
So, the next basic prerequisite of a good communication in any relationship is to express yourself. You need to speak about your needs, wants feelings, and aspirations. Your partner doesn't know how to read minds. Speak up. But do it assertively, with respect for both yourself and your partner.
Never be aggressive, don't use accusatory tone or sentences, just express yourself. Don't analyze your partner, don't patronize him or her. Speak about how you feel, and what it is that is your desire. If you're unhappy, explain how your partner is making you feel and why. Offer solutions. Reach out. You will be amazed by the results!
Recognize your partner
But, in the same way, you need to be aware of the fact that your partner also has his or her needs, feelings, and desires. Recognize this fact, and remember to recognize it every day. Your perspectives probably differ in some (or many) aspects of your shared life, but try and think that there might not be the right one or the wrong one.
Support your partner if they want to talk about themselves, or open channels of communication if that's not the case. Also, respect if they don't want to talk. Just try to understand who your partner is, how they see the world, their life, and you in it. By doing so, you will see how much your daily conversations (and resolving occasional disagreements) will improve.
Share this article on
Want to have a happier, healthier marriage?
If you feel disconnected or frustrated about the state of your marriage but want to avoid separation and/or divorce, the marriage.com course meant for married couples is an excellent resource to help you overcome the most challenging aspects of being married.
More On This Topic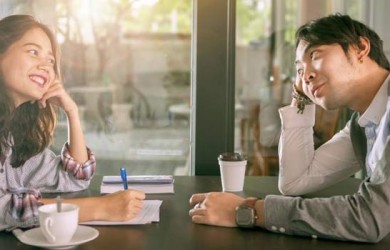 You May Also Like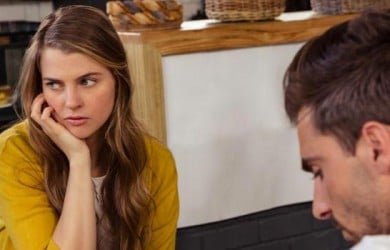 Popular Topics On Married Life