The 5 Stages of Love Couples Go Through
Love is a beautiful feeling, and there are several stages of love. Love is also not just one type – it can be seen and experienced in various relationships and forms.
Wherever we go, we realize that this feeling may be indispensable for humans, and they tend to find love, and fall in love with people, things, and places.
However, when we hear or read the word 'love,' we most often associate it with romance – love between lovers, affection between a couple.
Related Reading: 

What Is Love?
What are the 5 stages of love?
Dr. John Gottman, a famous psychologist who has studied the dynamics of marriage, wrote a book entitled Principia Amoris: The New Science of Love in which he explained that there are different stages of love.
These love stages of a romantic relationship do not only involve falling in love "at first sight" but falling many times through the various stages of love.
While falling in love is very subjective, there may be 5 stages of love that couples go through in the process of falling head over heels in love with each other. Over time, the love that two people have for each other changes, and stages of a relationship progress from one to the next.
Stage 1: Falling in love or limerence
While falling in love may seem very instant to you, others may find themselves asking if and what are the stages of love. Maybe you have never thought about it, but there are various steps of love a couple goes through before they are completely one with each other.
In one of the first stages of love, we are introduced to the term or stage of limerence. We might think that stages of love for men and women may differ, but while they may have different ways to express their feelings, the stages of relationships mostly remain the same.
Dorothy Tennov first coined limerence in 1979. This term is defined as the state of mind in which a person is in love which is manifested in the following physical symptoms.
A flushed face, increased heart rate, shortness of breath, and psychological signs, which are: obsessive thoughts and fantasies, excitement to form a bond with the beloved, sexual desires, and also, fears of rejection.
Apart from these psychological/emotional and physical manifestations, our bodies work even to the chemical/molecular level when we are the first of the five stages of relationships.
Falling in love also constitutes hormones and pheromones that make us all the more attracted to our soon-to-be-partner. It is one of the signs of the first of the relationship stages.
According to the Alchemy of Love and Lust by Dr. Theresa Crenshaw, among the most important hormones that play a part in this first of the three phases of relationships are the following:
Phenylethylamine (PEA), or the "molecule of love," is a form of amphetamine (yes, the drug), which is naturally formed in our bodies.
Oxytocin, more popularly known as the "cuddle hormone," is what makes us get closer to our beloved. When we are close, our bodies will produce more of it. Thereby making us get even closer.
These factors of this infatuation stage of love make us blind to any red flags. This is one of the first different levels of love. It gives us a blind sense of confidence towards loving this person we are attracted to.
These red flags are then eventually faced during the second stage of love which is, building trust.
Related Reading: 

Signs You're Falling in Love
To understand more about the signs of falling in love, watch this video.
Stage 2: Building trust
This is the second of the five phases of falling in love. At this stage of love, there are many more questions that lovers face, but at the same time, they grow as a couple and build their relationship. Building trust makes lovers answer love's most initial and profound question –
Can I trust you?
Building trust is all about keeping your partner's best interests in mind in this second stage of love. It's all about listening to your partner. When they feel inadequate or communicate their pains and their hurts, we stop our world from meeting them in this struggle.
This is the second relationship phase, where people start to feel safe and secure in their relationship. Sexually, while it may not be as passionate or wild as the first stage of infatuation, it is satisfying.
The second stage is when you feel protected and cherished. Communicating with each other during this stage may come naturally, but you will also find yourself making conscious efforts to speak to your partner, understand them better, and trust them.
You will also do things that help your partner develop more trust and love for you.
Related Reading: 

Key Characteristics to Build Trust in Your Relationship
Stage 3: Disillusionment
The third stage of love is the stage of disillusionment. It is when, in the process of love, you start to realize that a relationship, or love, is not a bed of roses. This is when you begin to feel disappointment in your relationship.
Disillusionment could be a difficult stage to get through for a couple loving each other till now, and some may not even make it past this stage in love and relationships. People in relationships start wondering if they chose the right person or if they have made a mistake.
They also start wondering if the relationship is going to work at all or not. However, most couples do not realize that this stage is natural and is faced by almost anyone in a romantic relationship.
The key to getting through stage 3 of love is to talk to each other about how you are feeling. Perhaps, you could also talk to other couples who have been in long-term relationships.
When you do so, you will realize that this stage is normal and is not something to worry about. Talking about your feelings with your partner will also help you fix things sooner.
Stage 4: Building real love
This is the stage where couples know each other inside out, have surpassed the stage of disillusionment, and better understand each other, their relationship, and their love.
By this stage, you have learned your partner's imperfections and flaws and learned to deal with them as well.
You both have now become a team, and each of you cares not only about themselves, but also their partner. You care about their goals, ambitions, and feelings more than ever, making you a great team.
You understand the real meaning of 'love' and come to terms with the fact that it is not always pretty or like a rom-com.
 Also Try: 

Do You Feel That You Understand Each Other Quiz
Stage 5: You let your love change your world
Stage 5 is perhaps when your love is the most powerful.
When you have learned to love each other and look past the small differences and embrace each other's imperfections, you realize that you can use your love to change the world and make a difference.
You recognize the power you have as a couple and start to channelize it in various aspects of your life. You notice that you can get so much more done when you and your partner work together than you would if you were all alone. You also achieve more extraordinary, bigger things with them.
Related Reading: 

5 Stages of Relationship Development That Couples Go Through
Loving through the different stages of love
The alarming rates of divorce in the United States seem to suggest that many couples may have trouble navigating through the second stage of love. After all, it is challenging to build trust.
There are so many ways that we can continue to love through the different stages of love, such as deploying the following mechanisms to make love continue to flourish through each step across all phases of love relationships.
According to Dr. John Gottman, partners can get through the different stages of love by following these few tips:
Having an awareness of our partner's struggles and pains.

An understanding that there are always two ways to look at negative emotions.

Turning toward, instead of turning away from our partner's needs.

Offering a complete understanding of your partner

Listening to our partner, non-defensively. Offering a listening ear with an open heart and an open mind.

And last but not least is

practicing empathy

.
These stages of marriage or phases of a relationship expose us to the truth that there are many more factors that our bodies and emotions must need to meet for one to be in love with a person and even more factors for one to stay in love with a person.
Falling in love doesn't just constitute the feeling, as now we know that hormones and pheromones also predict it, and staying in love isn't just telling our partners "I love you" every day or every hour.
The different stages of love to power together are to always keep our partner's best interest in mind. At the same time, we also continue to grow as a person of our own during all relationship phases.
Related Reading: 

How to survive the different stages of a relationship
In the end, it is all about love!
While all couples go through the different stages of love, some can survive the bad days, while others can't. Either way, it is about the love that two people share, whether in the short or long term. It is essential to understand what truly matters.
Communication, trust, and love are vital pillars of a relationship but need time to be built and nurtured.
Related Reading: 

The Importance Of Communication In Marriage

Share this article on
Want to have a happier, healthier marriage?
If you feel disconnected or frustrated about the state of your marriage but want to avoid separation and/or divorce, the marriage.com course meant for married couples is an excellent resource to help you overcome the most challenging aspects of being married.
More On This Topic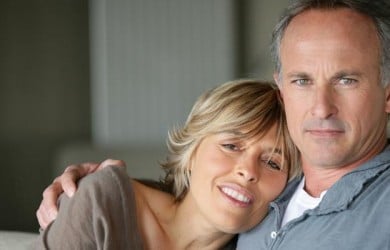 You May Also Like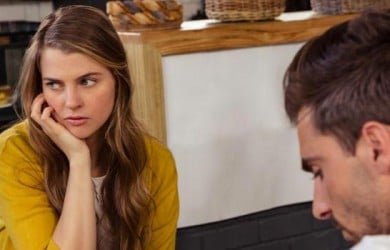 Popular Topics On Married Life