How Much Affection Is Normal in a Relationship?
Affection can be thought of as a thermometer that helps a person to gauge a partner's interest.
However, there are some people who are naturally more affectionate than others. Therefore, what you see as normal, healthy affection may be considered by your partner as smothering.
Affection is important for all relationships to grow.
It is a vital touchstone for many couples, and it is not all about sex. It includes holding hands, giving each other massages, and even throwing your leg over your partner's leg while relaxing on a couch and watching a movie.
Therefore it is important that there are enough displays of affection in your relationship.
How much affection is enough?
Although there is no bar that could measure how much affection is normal in a relationship, it all depends on what is comfortable for both you and your partner. It is an individual thing and varies from couple to couple.
What might work for one couple may not be enough for another couple.
There is no gold standard, but if one partner wants to kiss and cuddle all the time while the other is not comfortable with such a level of intimacy, then there is likely a mismatch. So if you are okay with the level of affection, then it is all good.
However, if you are not then you should talk to your partner.
How can you find the normal level of affection? According to experts, the following things can help you –
1. Communication
You should be able to talk openly to your partner about the things that you are comfortable with.
Mind reading and assumptions usually lead to hurt feelings and misunderstanding.
If you can talk about the things you are comfortable with, with your partner, then you both will feel more relaxed in your relationship.
2. Physical connection
Do you hug and kiss your partner before leaving for work? Is it part of your routine?
According to experts couples should give affection during quiet moments of the day. If you are a couple that holds hands while walking down the street, between courses at a restaurant, while watching a movie, or tries to maintain physical contact, then it shows that you have a good level of physical intimacy in your relationship.
3. Sex life
Different people have different sex drives and the number of times people have sex in a week varies from couple to couple. However, it is vital that your needs are being met.
Sex is often seen as something that we can easily go without, but affection and sexuality are an expression of love and creativity and must be expressed fully.
If you have a sexually satisfied life with your partner, then you are at a good level of affection.
4. Emotional satisfaction
When you are not getting enough affection from your relationship you crave it, you feel the need physically. According to experts humans have a huge demand for human contact and touch which is not usually met.
If you are content with the level of touch in your relationship, then this indicates that you and your partner are doing something right.
5. Independence
Couples who have enough physical intimacy in their relationship tend to be relaxed and comfortable with their partners. They feel free to express their opinions, to joke around, be honest, sit around in sweats all day, and just be themselves.
If touching your partner feels almost unconscious then it is a sign that it has integrated into your relationship.
6. Being overly affectionate at the beginning of a relationship
Physical affection is what differentiates a platonic relationship from an intimate one.
It is an essential part of the equation that brings people together along with healthy boundaries, trust, and honest conversations.
But too much affection at the beginning of a relationship is not a good sign. Studies show that couples who are unnaturally more affectionate from the beginning of their relationship are more likely to get a divorce than couples who show normal affection towards each other.
It is a well-understood fact that being overly affectionate is a sign of overcompensating for lack of trust or communication. Such a relationship is really hard to maintain.
It is normal for passion to die down in a relationship after some time and there is nothing wrong with that.
However, if you are overcompensating from the beginning, it is a sure sign that your relationship is not going to last.
Trust, honesty, and affection builds up a strong relationship
A good, loving, solid relationship is built on trust, honesty, and affection.
But affection is not enough on its own. Besides, every person has their own levels of affection they are comfortable with. Moreover, in the long run, a relationship does not only require affection to survive.
There are other factors such as honesty, cooperation, communication and trust that sustain a relationship.
Share this article on
Want to have a happier, healthier marriage?
If you feel disconnected or frustrated about the state of your marriage but want to avoid separation and/or divorce, the marriage.com course meant for married couples is an excellent resource to help you overcome the most challenging aspects of being married.
Learn More On This Topic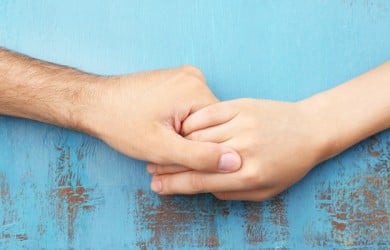 You May Also Like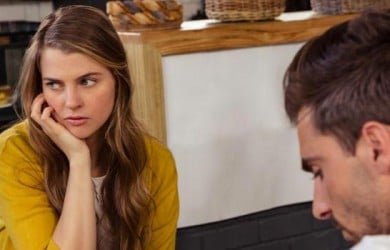 Popular Topics On Married Life