What Is Offered in an Online Pre-marriage Course?
Have you ever wondered what is offered in a pre-marriage course or whether you should take one at all?
The 2017 'The State of Marriage Counseling Study' sheds light on many interesting counseling statistics.
Of 1000 engaged, married, and divorced study participants, 49% said they had attended some form of counseling with their partner, and 23% of participants attended counseling before getting married.
Attending counseling before tying the knot is a great way to prepare for marriage. Doing so will strengthen the relationship and make couples feel confident in saying, "I do."
That's where an online pre-marriage course and pre-marriage questions come into play. Keep reading to find out the benefits of an online marriage course.
So, what is offered in a pre-marriage course?
Read on to get the right answers to your lingering questions.
Online pre-marriage course – what is it all about?
An online marriage course is a lesson plan designed with different chapters or sections for you and your partner to go through.
The content is designed by professionals. The outline is easy to follow.
Each section covers a different topic, such as compassion or communication skills.
The cost varies depending on what type of course you pick, but can range anywhere from $50 to $400.
Related Reading: 

What Is a Pre-marriage Course?



Watch this video to learn more:
How does a pre-marriage class work?
You've likely heard of marriage counseling before. It is a great way to prepare for marriage and strengthen your connection with your partner.
But what is offered in a pre-marriage course or to put it this way, what can you expect from a pre-marriage course?
The pre-marriage course takes a cohesive approach towards helping couples learn what it takes to make a marriage healthy.
Some courses start with a pre-assessment to help you become self-aware of where you are as a couple when it comes to your

expectations from each other

and other aspects

Then they define each important aspect of a healthy marriage and explain how each aspect helps you do so

Finally, they guide you on how to go about building the right foundation for that aspect and how to resolve problems

Some courses offer workshop exercises and quizzes to help you put the ideas into practice
Couples can go through each section at their leisure and implement the lessons in their lives.
What kind of pre-marriage counseling questions are asked?
Couples are asked personal questions for self-reflection in the assessments and activity sheets. The only person you are answering to is yourself and your spouse.
How to figure which online marriage course is right for me?
With so many online options to choose from, how can you tell which pre-marriage online course is the right fit for you and your partner?
To know what is offered in a marriage course, the primary step entails picking up the right course.
Identify your objectives
Why do you want to take an online marriage course?

Do you need to do some Catholic pre-marriage courses as part of a Cana before using the church as your wedding venue?

Are you looking to recommit to your partner or enhance your communication skills?

Are you in a miserable marriage and need help?
Enroll in a pre-marriage course today to build a relationship that you've dreamed of!
Related Reading: When Should I Take a Pre-marriage Course
What are the benefits of pre-marriage classes?
Now that you know what is offered in a pre-marriage course, let us have a look at some of the key benefits.
Whether you're answering a pre-marriage questionnaire for couples or taking an online marriage course, your relationship will benefit.
Communication is the foundation of a great marriage and has been proven to make couples feel more satisfied and positive about the relationship.
Taking an online class will teach you how to:
Communicate through various techniques

Learn each other's triggers

Learn how to resolve conflict
The class also goes over various aspects of intimacy, which boosts trust, reduces stress, and contributes to fidelity.
After taking an online marriage class, couples will understand each other better. They will be able to face challenges as a team instead of letting differences tear the relationship down.
In times of uncertainty when a relationship's foundations may feel weakened, a marriage class can sometimes bring things into perspective to make the road ahead easier for a couple.
Related Reading: Best Pre-marriage Course of 2020 That You Can Take Online
How do I take an online pre-marriage class?
Going through an online class may be a new concept for you, and you may be left with many questions about how to sign up for the course.
Having discussed what is offered in a pre-marriage course, here is what you need to know about taking up such a course.
Some course providers require you to be present at a certain venue, while others allow you to take the course right in the privacy and comfort of your home. There are even courses that are run by communities.
Some providers only offer a standard course, while some offer upgrades where higher tiers have additional content, including videos and additional exercises. Some courses simply offer lesson plans and a journal to keep track of things on a regular basis.
This depends on what you choose. Classes range anywhere from 2 to 5 hours, respectively.
You may complete self-guided courses in an afternoon or over a few weeks. This makes them perfect for busy couples.
Should you do it alone or as a couple?
Many pre-marriage courses are designed so that you can do either.
Couples can go through the content together or separately – though together is always a great idea because it allows you to talk about what you're learning and put the lessons into practice.
What is offered in a pre-marriage course? Plenty!
By taking a marriage course online, couples will learn to resolve conflict in a healthy manner, communicate effectively, and continue growing as a team.
Related Reading: 

Best Pre-marriage Course of 2020 That You Can Take Online
Marriage courses for every couple
Apart from premarital courses, there are other courses available for couples at various stages of their relationship:
1. Courses for newlyweds
Courses for newlyweds or designed for partners who want to understand the fundamentals of marriage.
Such courses are good for any couple that wants to build a happy relationship, boost intimacy, and strengthen bonds for any challenges that come their way. They have content that's practical and informative enough to help struggling couples radically transform their marital situation and foster a stronger connection.
2. Courses to save marriage
Courses to save marriage for couples who are on the brink of separation or divorce. Such courses are centered around several aspects including:
Raising awareness about what went wrong in the relationship

Helping you recognize unhealthy behaviors, such as addictions, always expressing contempt for each other, financial dishonesty, not fighting fair, abusing your spouse, neglecting intimacy, not working as a team and more.

Helping you learn how to rebuild trust, learn to forgive, and open a dialogue

Equipping you to devise an action plan

Facilitating better marriage communication

Empowering you to combat marital challenges

Helping you rebuild your marriage
Once you pinpoint what your relationship needs, you can match the course contents to your objectives.
Related Reading: How Much Does a Pre-Marriage Course Cost?
Get involved in building your relationship's foundation
Every couple wants their marriage to be healthy and happy but many feel that it's hard to keep it that way. Some partners even feel that being with their significant other is not easy. But it's not impossible to do so.
To deal with this, it's important to make the right beginning or make a new beginning, if needed, with the right marriage course.
Also Watch:

Share this article on
Planning to get married?
Just engaged or contemplating marriage? Discover how to transition smoothly into the next phase of your relationship with Marriage.com's Pre-Marriage Course. Begin your incredible journey with this guide designed by experts and lay a strong foundation for your path of togetherness - forever!
More On This Topic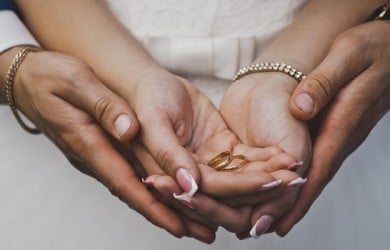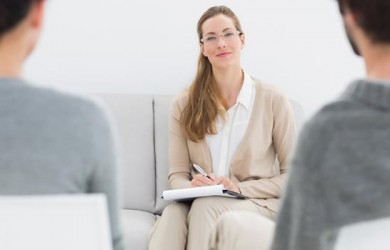 You May Also Like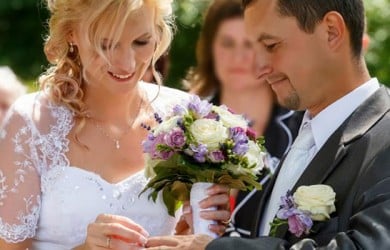 Popular Topics On Getting Married