10 Best Pre-marriage Courses That You Can Take Online
Are you one of those lucky people who are about to get married to the one that makes them feel happy and understood? Are you trying to plan the wedding of your dreams?
In the frenzy of planning your perfect wedding, don't forget that you must prepare for the upcoming marital life.
With wedding dates coming up, engaged couples can learn much by taking pre-marital courses online.
There are several pre-marriage courses out there, and choosing one can be quite confusing.
Don't worry; we've got you covered. We have researched for you and identified the best pre-marriage courses that offer practical ways to improve your relationship.
What is a pre-marriage course?
A premarital course is usually designed for couples who are about to get married and are looking for ways to establish the right foundation for their upcoming married life.
The best pre-marriage courses allow couples to reflect on their behavior and the dynamic they share with their partner and provide ways to enhance their relationship. It tries to set the couple on the right path by ensuring they start their marriage by developing healthy habits.
Learn more about what premarital preparation courses consist of here.
When should I take a pre-marriage course?
There is no set timeline for taking a premarital course. Anytime you think that you and your future spouse are heading in the wrong direction because you are not on the same page, you can go for a pre-marriage course.
Here are some specific situations in relationships that can indicate that it is the right time for you to go for pre-marriage courses.
Related Reading: 

5 Pre-Marital Tips for a Happy and Satisfying Married Life
10 helpful online pre-marriage courses for couples
The best online pre-marriage courses have the potential to improve your relationship and improve the connection between you and your future spouse.
Here is a list of the best pre-marriage courses you can take online.
1. Marriage.com's Pre-Marriage Course
Marriage.com's Pre-Marriage Course takes the spot at #1 for being one of the most engaging and effective marriage classes before a wedding that you can take.
The course includes five sessions that include such topics as:
What Makes a Marriage Healthy?

Managing Expectations

Setting Shared Goals

Great Communication

Moving From Me to We
This course is designed for couples who are newly engaged and looking to strengthen their marriage or newly married couples who are trying to settle into their new life after tying the knot.
This self-guided course is truly the best pre-marriage course of 2020 that you can take online at your own pace, making it perfect for busy couples. What's more, it has been designed to let couples:
Discover how ready they are for a life-long commitment

Develop the skills to build a healthy marriage together in the long term

Identify relationship challenges that could arise in the future and how to tackle them

Prepare for your future by creating shared goals and building unity as a couple

Appreciate their differences and learn how to grow together as a couple

Improve communication and understand their deeper struggles
It is one the best pre-marriage courses as it has assessments, quizzes, videos, and worksheets, plus recommended materials for learning further.
Price: Starts at $49
Enroll in a pre-marriage course today to build the relationship you've dreamed of!
2. Happily Ever After
This one is a practical and comprehensive course for couples offered by Happily Ever After.
The six core topics covered throughout the course include:
Self-discovery

Money

Conflict and repair

Sex and Intimacy

Backgrounds

Communication
Plus, it has bonus material about parenting, spirituality, and dealing with anxiety.
After checking out the videos and worksheets, couples can go through the self-paced course according to their timeline, making it flexible for busy couples and parents.
Price: $97
3. The Marriage Course
This website is unique because it encourages couples to attend the pre-marriage course online.
The engaged couples are hosted by a married couple and are given time to talk privately.
During their five sessions, couples will discuss communication, staying committed, and resolving conflict.
Couples are encouraged to keep notes in special journals to mark their progress.
Price: Varies as per local course administrator
4. The Pre-Marriage Course Online
This online premarital course is designed for couples considering getting engaged and has a Christian twist on its five sessions.
The five sessions of this course, one of the best pre-marriage courses of 2020, discuss communication, conflict, commitment, connection, and adventure.
The course is done in a WATCH/TALK method. Couples must watch a lesson and spend the next half of their 1 hour and 45-minute session talking with a counselor on Skype, FaceTime, or Zoom.
Price: $17.98 for the couples' journals
5. Udemy Premarital Counseling – Create a Marriage That Lasts
Udemy highlights the benefits of an online pre-marriage course and helps couples to:
Understand different relationship dynamics

Learn how to discuss difficult topics like money, parenting, and sex

Set goals as a couple

Improve conflict management and communication skills

Understanding the reality of a marriage
This marriage course encourages engaged couples and newly married couples to use pen and paper to take notes during the sessions.
Price: $108.75
6. Avalon Pre-Marriage Courses
Avalon pre-marriage course provides a lesson plan that is fun and easy for couples to share.
If you wish to marry under a Catholic tradition, you'll be happy to know this is considered a pre-Cana course online.
This website features an online pre-marriage course or a marriage course DVD, complete with 'His and Her workbooks' to follow.
With a pre-marriage counseling course for couples independently assessed by two senior psychotherapists, you know you'll be in great hands.
Price: Starts at $121
7. Growing Self
Growing Self is one of the best pre-marital courses and online counseling programs.
The goal of Growing Self's counseling sessions is to help couples getting ready for marriage to get on the same page about communication, life decisions, finances, parenting, and more, making it one of the best pre-marriage courses of 2020.
Learn how to grow together in a way that keeps the marriage fresh and interesting.
Their "I Do: Premarital Counseling Program" starts with an assessment from an expert to pinpoint problem areas in the relationship.
Next, couples will be given a special plan and the tools to communicate, work as a team, set goals, and match lifestyles.
Price: $125 per session
8. Alpha's Marriage Preparation Course
The Alpha Marriage Preparation Course is a great choice for couples because it was written by Sila and Nicky Lee, authors of The Marriage Book.
This marriage preparation course online aims to help couples commit and invest themselves in a lifetime together.
Consisting of 5 sessions, The Marriage Preparation Course covers topics for engaged couples such as:
Learning to understand and accepts differences

Preparing for challenges

Keeping love alive

Commitment

Increase communication skills
This pre-marriage course for couples is based on Christian principles, but it is good for couples from all backgrounds.
Each lesson has fun and unique elements, though it mostly includes having a meal together, discussing practicalities in marriage, and spending quality time talking after the session.
Price: Contact the course instructor
9. Preparetolast.com
Marriage influencers Jeff & Debby McElroy and Prepare-Enrich are the brains behind this premarital 'prepare to last' preparation resource that has been designed for couples who are seriously dating, engaged and even newlyweds. The course covers various topics, such as:
Marriage Expectations

Communication

Conflict Resolution

Spiritual Unity

Financial Management

Personalities

Sex & Intimacy

Goals & Dreams
This course offers entertaining teaching modules and online mentors for support, which is why it finds a place among the best pre-marriage courses of 2020.
Price: $97
10. Meaningful Relationships
Defeating Divorce touts itself as the best pre-marriage course you can take.
This marriage preparation course helps engaged couples get to the root of their troubles and focus on what matters: their love.
The 10+ lessons cover such important topics as communication, family life, conflict resolution, intimacy, and parenting.
Price: $69.95
FAQ
How long does pre-marriage counseling last?
Preparatory marriage classes before the wedding usually contain a few sessions that give you a basic foundation for how to move forward in your relationship once you get married.
Usually, these courses last 3-4 months or 10-12 weeks, as this gives the couples ample time to put some of the advice provided by experts into action.
How much do pre-marriage counseling courses cost?
Usually, the best pre-marriage courses cost anywhere between $50 to $400 or more. But if the couple chooses to take online marriage preparation courses, this can make the course less costly.
Watch this video to learn more about what is a pre-marriage counseling course:
Summing up
If you were looking for the 10 best pre-marriage courses of 2020 that you can take online, you've found them! Just choose the one that best suits your preferences and begin learning what's needed to transition into this new phase of your life.
Pre-marriage counseling courses can help you set shared goals, manage the expectations you will have from each other, and help open up valuable conversations that can make your marriage stronger, happier and healthier.
Share this article on
Planning to get married?
Just engaged or contemplating marriage? Discover how to transition smoothly into the next phase of your relationship with Marriage.com's Pre-Marriage Course. Begin your incredible journey with this guide designed by experts and lay a strong foundation for your path of togetherness - forever!
Learn More On This Topic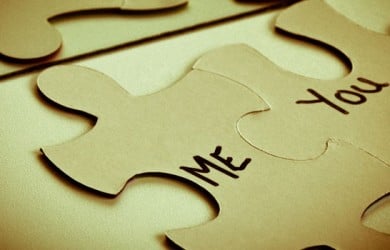 You May Also Like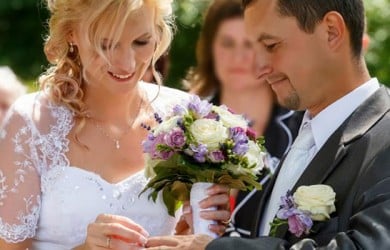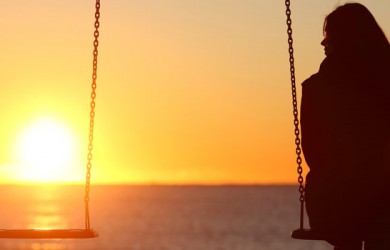 Popular Topics On Getting Married