What Is a Pre-marriage Course?
Taking a pre-marriage course is one of the best things you will ever do for yourself and your partner.
Going through a pre-marriage course is a unique way to strengthen your relationship before saying, 'I do.'
An online marriage course helps couples tackle important issues, learn to understand each other better and strengthen emotional intimacy as they move toward building the foundation of a healthy marriage.
What is a pre-marriage course for couples?
A pre-marriage course consists of various careful, considerate topics and is designed to strengthen your relationship.
Several organizations have programs they refer to by this name. These are the same as premarital courses, consisting of activities, learning material, and exercises to equip a couple to take on the challenges they will experience as a married couple.
If you are religious, your church or worship place might require you to take what they call a pre-Cana course online.
Simply put, a pre-marriage course is a series of lessons for couples to consider before getting married.
Related Reading

: 

5 Pre-Marital Tips for a Happy and Satisfying Married Life
What is the importance of a pre-marriage course?
The course ensures you go into your marriage with all the skills you need to succeed.
For your pre-marriage training course to succeed, you must be willing to work and follow the instructions.
This should be no problem since an online marriage course lets you go at your own pace from the ease of your home.
Topics covered in a pre-marriage course
Such marriage classes before weddings consist of topics related to the fundamentals of a healthy marriage, such as improving communication, setting shared goals, and managing expectations. The content also aims to help couples understand how they can successfully function as individuals while being a part of a tight-knit unit of two.
The topics let couples deepen their bond and explore many aspects of their relationship before tying the knot.
How does a pre-marriage class work?
An online pre-marriage class is self-guided, making it easy and convenient to go through.
During a marriage class, you will receive lesson plans and accompanying workbooks. Couples can go through the lessons at their own pace and return to go over lessons if needed.
Another great benefit of a pre-marriage class is that it is private.
How to identify the right pre-marriage course online
Here are some pointers you need to keep in mind when identifying the right pre marriage course for yourself.
1. Practical, not preachy
A good pre-marriage course should have practical takeaways for you and your partner to shape your relationship in the best way possible once you're married.
2. Awareness building
It should make you aware of the beauty of married life and prepare you for the challenges ahead that will make you stronger as a couple.
3. Attempt with ease
It should let you browse the course content easily and comfortably with your partner on any device, be it a mobile, tab, or laptop.
4. Anytime access
It should have no restrictions on the number of times you have to revisit any chapter.
5. Assessment
It should give advice and assess your understanding of the relationship from the time you start taking the course till the end.
6. Activities
To keep things interesting and keep both of you engaged, it should offer a variety of activities such as worksheets, quizzes, surveys, and more.
7. Multi-faceted
It should have a mix of content to read, watch, and experience in the form of articles, videos, and extra recommendations like books.
Related Read

: 

Best Pre-marriage Courses That You Can Take Online

For example, Marriage.com offers a Pre-Marriage Course that has:
Assessments for a practical checkup of your relationship

Lessons to help you discover all aspects of your relationship, foresee future challenges, and how to tackle them

Activities to develop skills that can help you

build a healthy marriage

together in the long term

Inspirational Videos

Motivational Talks

Insightful Advice Articles

Recommended Books

Happy Marriage Cheatsheet
How to attempt the pre-marriage training course
Now that you know what a pre-marriage course is, here's how you can attempt it.
To familiarize you with the process, we'll discuss the procedure and details of Marriage.com's premarital course.
Once you register for the online pre-marriage course, you will receive a registration email. It will give you a link to your online class and its access details.
Depending on which package you choose, the course duration will vary.
It will include the following:
Pre-Marriage Course

A mini-course: 15 Steps to a Happier Marriage

A 38-page bonus eBook and marriage guide

Motivational videos, and

Activity worksheets
Pre-marriage training courses can be taken solo or as a couple. Since the class is online, you can go through the sections at your own pace.
Enroll in a marriage course today to build your desired relationship!
Related Read: 

When Should I Take a Pre-marriage Course?
Here is a video that explains how you can build a happy marriage.
Benefits of taking a pre-marriage course online
How can your relationship benefit from taking a pre-marriage course online?
Taking a pre-marriage course online isn't just about getting closer and learning about your partner. It's about strengthening your relationship and helping you overcome the challenges that come with marriage.
Here are a few ways your relationship will benefit from taking the course.

1. Build communication skills
Communication is the backbone of any healthy relationship.
Research published by the Journal of Marriage and Family has found that couples who communicate are happier. Communication boosts positivity and relationship satisfaction.
A pre-marriage course is designed to help couples reach out with empathy and understand their partners better through special communication techniques.
When you take premarital courses online, you open yourselves up to such techniques and new opportunities to get to know each other.
Get uncomfortable topics out in the open: Even if you're crazy about your partner and have already developed a great method of communication, there may be things you aren't comfortable sharing, such as:
Issues in past relationships

Experiences with abuse

Uncovering bad habits
2. Explaining debts or other financial issues
A pre-marriage course will help you and your partner get these important topics out in the open and teach you how to tackle conflict in a healthy, respectful manner.
3. Absorb great advice
A pre-marriage course is designed by relationship experts to give you and your partner the best shot at a healthy, long-lasting marriage. You can absorb sound advice and apply it in your relationship by going through the course.
4. Plan your future with confidence
During your pre-marriage course, you will be able to discuss such things as:
Where do you see your marriage in 5 years

Whether or not to start a family

Where do you want to live

What are your expectations

for each other
Talking about such things will help you set goals and obtain a clear picture of your future should you get married.
5. A guide for your new journey
Many couples assume that you'll only benefit from a pre-marriage course if you are going through a hard time, even as you move towards the next stage of your committed relationship, but this isn't the case. Taking an online premarital course shows that you are serious about your relationship.
It shows that you are more willing to understand each other than you already do. You are excited to plan your life together for a beautiful future, wish to make the marriage healthier, and are open to facing challenges together while strengthening your marital bonds.
FAQs
How much does a marriage course cost?
The cost of a marriage course depends on the state. It could cost anything between 40$ to 400$. It also depends on the length of the course. If it is a short course, it will cost less; if the course is longer, it will be a bit costlier.
There are plenty of options to choose from, and you can opt for a personal session with a therapist or a course.
When should I take a pre-marriage course?
There is no specific timeline for starting a pre-marriage course. In fact, it is advised that you start it as soon as possible as it helps you understand life and complications after marriage better.
It would help if you started early to understand your respective gender roles in marriage and find solutions to the challenges that every couple has to go through after marriage.
Takeaway
Needless to say, a premarital course lets you do all that and much more, and hopefully, by reading this article, you now have a better idea of what such a course entails and how to choose the best one that will guide you on the new journey of your lives together.
Share this article on
Planning to get married?
Just engaged or contemplating marriage? Discover how to transition smoothly into the next phase of your relationship with Marriage.com's Pre-Marriage Course. Begin your incredible journey with this guide designed by experts and lay a strong foundation for your path of togetherness - forever!
Learn More On This Topic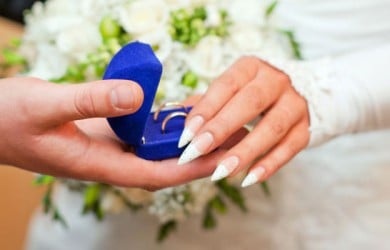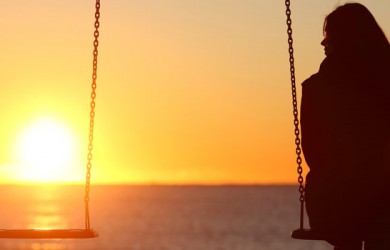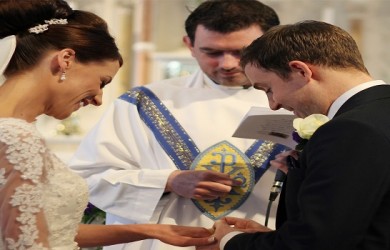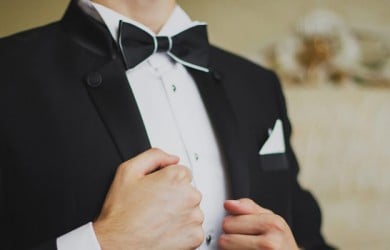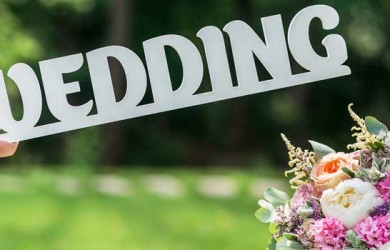 You May Also Like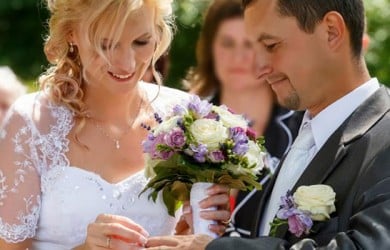 Popular Topics On Getting Married