When and How to Talk About Marriage
In any serious commitment or relationship, there may come a time where you will have to talk about marriage. Marriage is a big step, but when you've been together for years, you feel that you have already established a strong connection.
For some, the time may come sooner than others, and that is okay – like they say, when you know, you know. However, you may find yourself wondering, why are you not having "the talk" yet?
You may want to talk about it but are just not sure which one should initiate it and how to do it.
If you have been wondering if this is the right time to talk about marriage, here are some pointers that can help you navigate this challenging road.
Related Reading: 

Preparing for Marriage: Let's Talk!
Why is the conversation difficult?
The conversation about marriage or getting married is difficult simply because it means a new level of intimacy, and that is scary. When you want to have a serious discussion with your partner, and especially when it is about marriage, there are many things you have to consider.
Irrespective of how long you and your partner have been together, this next step can come with a load of responsibilities, compromises, and involvements of family and friends – something that worries everyone before they take the leap.
Moreover, couples are scared that their relationship will change. However, while the relationship changes, it can even change for the better and bring hopes of a new family.
When to talk about getting married?
You may wonder when is the right time to talk about marriage. When to have the talk about marriage in a relationship is an important question. Discussing marriage early in the relationship may seem a little awkward and is not even advised because this might scare your partner away.
Talking about marriage too soon is, therefore, not recommended. While they may also be looking for the same things as you, it is understandable that they may need a little more time to be so sure about marrying you.
Most couples decide to have the conversation way ahead of their engagement. According to a survey, 94 percent of couples discuss engagements about six months before going forward. The same survey also found that about 30 percent of them talk about marriage weekly.
So, when is the right time to talk about it and bring up marriage with your partner?
Look for signs that will help you understand if it is the right time to get married to your partner or if you should wait it out.
Related Reading: 

Questions to Ask Your Partner Before Marriage
Where to start
You can't just walk up to your partner one day and say," Let's talk about marriage!" Where to start – This is a fundamental question when it comes to the topic of getting married. And the answer to that question is – with yourself.
When you feel you want to have the marriage talk or have thoughts about it, there are some questions you should ask yourself before talking to them about marriage.
These questions will help you be sure if you want to have that conversation with them and the topics you need to talk about.
Ask yourself the reasons you want to get married to your partner.

Ask if you think you are

ready for the commitment

.

Ask yourself if right now is the correct time to bring up marriage. If your partner is going through a tough time in their life, maybe putting this off for some time is a better idea.

Who all get impacted by this decision if you decide to get married any time soon?

Are there more important questions – such as

religion

, beliefs, and core values, that need to be considered before deciding?
Related Reading: 

Conversations Every Couple Needs to Have for a Better Marriage
3 signs that help you know it's time to talk about marriage
If you have been thinking about it but are unsure if it is the right time to talk about marriage with your partner, look for these signs.
If these can be checked off your list, it may be time to initiate the conversation with them.
1. You're in a committed relationship – for a while
Marriage topics for discussion aren't for those couples who have just been together for months.
We understand that you love each other and all, but talking about a wedding may require the test of time.
Most of the time, marriage conversation comes naturally for couples who have been together for years. They already established many years of trust and have known each other's families and even friends.
As they say, they're already living the "married" life, and they have to tie the knot to make it formal.
2. You trust each other
Marriage topics to talk about include your future, your life together, and being with this person for a lifetime – that's what marriage is all about.
Speak about marriage when you fully trust your partner. When you know, you can't live without him or her. From there, when to talk about marriage in a relationship will come naturally.
Also Try: 

Quiz To Test The Trust Between You And Your Partner
3. You have an undeniable connection
You know it's time to talk about your wedding when you know you and your partner can already be sure that you have connected emotionally.
Can you imagine how to talk about marriage with your boyfriend or girlfriend when you don't know this person intimately?
Related Reading: 

How to Talk about Marriage with Your Boyfriend
How to talk about marriage?
If you want to talk about marriage, you need to know what approach is required, depending on your partner.
Again, if it is already clear that this person doesn't believe in marriage, opening or deciding to talk about your wedding may not have a good outcome.
Once you are sure, it's time to find the best approach on how to talk about marriage with your partner.
Here are some pointers that can help you talk about marriage with your partner:
1. Take the risk and initiate the conversation
Make sure that your partner isn't sick, busy, or tired.
When to talk about marriage is important because you might end up having a fight or being mistaken as a nag if you don't know the right timing.
2. Talk about future
How to discuss marriage with someone you love?
A great way is to talk about your goals, life together, and your ideals in life. This is the time to get honest, and we mean it.
If not now, when will you tell this person their areas of improvement and their shortcomings?
You can't marry someone with whom you can't be honest.
3. Speak about your ideas and perspective in life
Are you the type of person who still wants to live near your parents? Do you want many kids? Are you an extravagant spender? Do you believe in buying branded things or would instead save?
It's important to talk with your partner about all these things for a better understanding of the future.
Related Reading: 

How Perspective Helps Your Relationship Grow 
4. Talk about marriage and your life as husband and wife
Will you be the person who wants to know everything, or would you let your spouse get together with their friends often?

The reality is, marriage will set boundaries and as early as now, better discuss them to save your marriage later.
5. Talk about how you would deal with your problems once you have one
Will you be silent and just let it be, or would you rather talk about it? You both should decide how you will deal with the problems that arise in your marriage, because no relationship is perfect, but how you come out of the problems is important.
Remember that slight resentment can turn big and can affect your relationship.
6. Intimacy is a part of your marriage talk
Why is this so?
Do you know that you need to have all the intimacy aspects checked to keep a strong marriage? From physical, emotional, intellectual, to most of all, sexually.
Related Reading: 

How Important Is Intimacy in a Relationship
7. Are you both willing to try pre-marriage therapies or consultations?
Why do you think it is essential, and how can it help you as a couple?
A mutual decision is needed for this, and this is the start of both of you thinking "together" as husband and wife.
Related Reading: 

Best Pre Marriage Course Of 2021 That You Can Take Online
8. Talk about finances, your budget, and how you can save
Marriage isn't just fun and games. It's the real thing, and if you think that you're already living together and that is enough, then you are wrong.
Marriage is a different commitment; it will test you, your ideals in life, and everything you thought you already knew.
Related Reading: 

Great Marriage Finance Tips
9. Be practical
While keeping your emotions, wants, and needs in front of each other and making decisions based on them is important, it is also equally important to make practical decisions to have a smoother future.
10. Keep an open mind
When talking about marriage to your partner, please do not close your mind to the possibilities and their thoughts. They may not want to get married immediately but maybe in a different situation in their lives.

Being understanding of that and approaching the situation with an open mind is very important.
After you have considered all these factors, ask yourself if you still want to talk about marriage? If so, then you are indeed ready.
It is all about being sure and being ready for the commitment, and once you have both agreed on these things, then you're prepared to tie the knot.
Related Reading: 

Things You Should Know Before Asking Your Girlfriend to Marry You
Important things to consider before having the talk
Even as you are sure that your partner is the one for you, there are a few things to consider before deciding to talk with them.
While love is the basis of marriages and is a prerequisite, there are many other things you need to consider before deciding if you should ask your partner to get married or not.
If you are wondering what are the questions to ask before you get married, watch this video.
While matters of the heart do not always weigh the pros and cons of the talk about marriage, doing so before you have the conversation with your partner may be a great idea.
It will help you understand your needs and non-negotiables and help you communicate better with your partner
Some marriage counselors and therapists make quizzes and games to help you understand if you and your partner are on the same page. These questions touch upon essential topics you need to discuss but in a fun way.
Taking one such quiz with your partner can help you discover many subjects that need to be talked about before you decide to tie the knot.
Related Reading: 

Important Things to Consider Before Getting Married
The bottom line
Whether or not you decide to have the conversation immediately or even decide to wait for the discussion, it is important to establish good communication with your partner and make sure that you are on the same page.
Honesty and communication can go a long way in keeping your relationship healthy and happy. While getting married may be important, being happy with each other is even more important.
Make sure your partner knows what you are feeling, and you both should be headed towards a happily ever after.
Share this article on
Planning to get married?
Just engaged or contemplating marriage? Discover how to transition smoothly into the next phase of your relationship with Marriage.com's Pre-Marriage Course. Begin your incredible journey with this guide designed by experts and lay a strong foundation for your path of togetherness - forever!
Learn More On This Topic
You May Also Like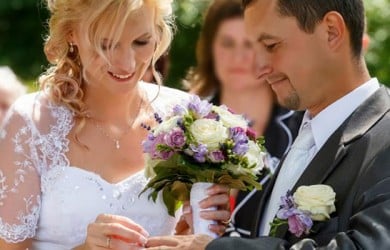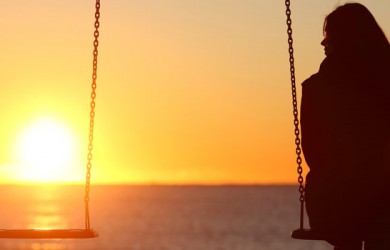 Popular Topics On Getting Married