Can One Person Save a Marriage?
Marriage is a sacred bond between two people, which takes a lot of effort and compromise on both sides to work.
The old adage goes, 'It takes two to Tango', which simply means that both parties involved in a certain situation are responsible for it as well. This expression fits perfectly in marriage as well, but there are some outlier cases where it is up to one person to save the marriage.
Is it difficult? Yes. Is it impossible? Not at all.
Tips to repair a broken marriage
There are several categories of problems that marriages usually encounter, and it's important to group those problems and analyze if these worries are worth ending the marriage or not.
Here are a few tips on how to save your marriage alone.
Trivial setbacks
At the forefront are the minor hiccups that most couples face, for example, the infrequent bouts of anger or arguments.
Moreover, the illness or death of a close relative or a third party getting involved in your marriage could also put a strain on the relationship; however, it is definitely salvageable.
An unforeseen bad news or obstacle can definitely catch you off guard, but it is important to realize that a marriage means sticking up for one another, especially in the bad times.
Deep-rooted issues
A more serious issue that arises between couples is the constant bickering and fights.
It could be general misunderstandings, lack of patience, or any other external factor that the individual brings from work, etc. that causes an atmosphere of tension and stress.
An easy way to try to relieve this would be to talk through what's bothering your partner and how you can help them.
Most, if not all the time, the arguments arise due to some external source which could be family or work related, and talking with your partner can show them that you care about their feelings and that you understand them.
However, it is also important to nurture yourself and take care of your wellbeing by letting them know that their words hurt you and that there is a more effective outlet that the partner can adopt to grieve their personal struggles.
If the squabbling and fights are more deep-rooted, and are the cause of the partners not understanding each other and nitpicking each other's' flaws and playing the blame game, it would not hurt to seek advice from a marriage therapist.
As long as there is love, respect and the will to fix your marriage, you can always fight back whatever life throws at you.
Critical dilemmas
Imagine if you found out your significant other is cheating on you, or asked for a divorce.
Now those are major issues and any person would feel heartbroken and overcome with grief and extreme sadness.
A simple and to the point solution that most people adopt would be to leave their spouse, because there is nothing left to salvage, right? Well, not always. It is easy to admit defeat but quite difficult to find a thread to cling on to and try to climb back up.
At this point, it is also important to realize that marriage is not always rainbows and butterflies.
To answer, can one person save a marriage, it is first crucial to understand that it takes dedication, patience, and a lot of sacrifice to make a marriage work.
You may feel like you are at the pit of the well, but there is always hope for reconciliation. Marriage requires unconditional love, and often, that meaning gets lost when partners face situations which tests their love for each other.
If your spouse has cheated on you, ask them what caused them to do it. Was it really all their fault or was it because you were too engrossed in yourself to notice them anymore? If your spouse shows any signs of remorse after infidelity, chances are that they still love you and realize their mistake and want to fix the marriage.
A separation is one way to also figure out if you both are right for each other and still want to be with one another or not.
What if one spouse doesn't want a divorce?
If your spouse asked for a divorce, and you do not want to divorce them, it is a red light for your marriage and that your partner is not happy with you and wants to part ways.
However, that does not mean that the marriage is over.
Tracing out the reasons for your spouse's unhappiness is necessary. At this stage, communication is key. There may be some deep-seated issues in your marriage that you may have constantly overlooked or ignored, and rectifying those issues can turn your marriage a whole other way round.
Your spouse may fall out of love but with perseverance, love, tenderness and understanding, you can win their heart back.
However, if there are irreconcilable differences between both partners and the spouse is adamant for a divorce, you can not tie them to you and force them to stay. You have tried your best and it is time to let them go.
Extreme instances
There may be cases where the person you love abuses you, and has done and continues to engage in illicit activities that harms your marriage.
In those extreme cases, it is important to put yourself and your kids first, and seek help.
These are inexcusable situations where marriage is not worth saving, because it does more harm than good. At such point, can one person save a marriage, becomes a redundant question.
Don't lose yourself during the process
It is true that most people believe in the fact that 'two souls become one' when you get hitched.
Although both partners are each other's rock and support system, one must recognize their own individuality and personality.
A common 'marriage effect' that happens when a couple engages in nuptials is the morphing of personalities and an increase in dependency.
When your own sense of uniqueness becomes lost, it becomes tough to stay apart. Hence, when there are complications in marriage, it is difficult to assess the root cause of the problem.
So, in order to fix the marriage alone, it is vital to keep your individuality intact and be held responsible for your actions.
Can one person save a marriage?
Sometimes, when life kicks you down and you see no light at the end of the tunnel, giving up may seem like the only viable option.
Only the hopeful and the determined ones make out of that tunnel, and this is the same case for marriage. With love, communication, and understanding, you can find the light at the end of the tunnel, and fix a broken marriage alone. With hope and conviction, one person can save a marriage.
Share this article on
Want to have a happier, healthier marriage?
If you feel disconnected or frustrated about the state of your marriage but want to avoid separation and/or divorce, the marriage.com course meant for married couples is an excellent resource to help you overcome the most challenging aspects of being married.
Learn More On This Topic
You May Also Like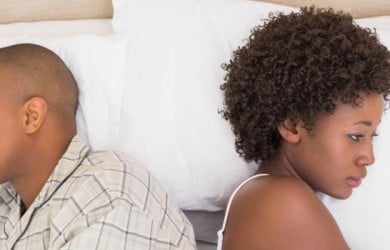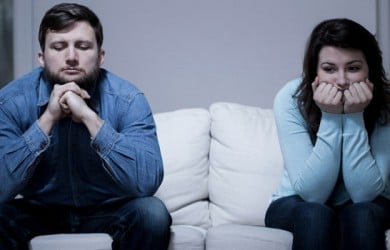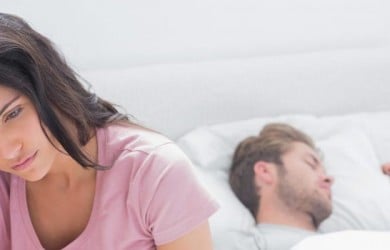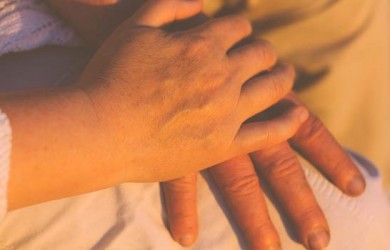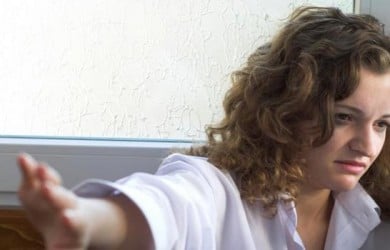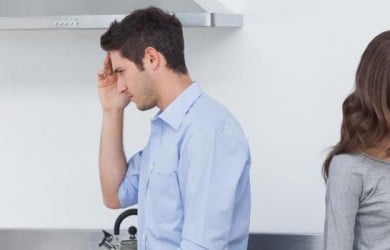 Popular Topics On Marriage Help