Things You Should Know Before Asking Your Girlfriend to Marry You
It rarely happens that you get into a relationship with someone who you have known for years like a childhood friend. Most of the time, we get attracted to someone along with their personality and from there, getting into a relationship with them is just the start of really getting to know each other.
Truly, all the things you should know about your girlfriend will happen as you get to know each other in your relationship. If you are someone who is planning to propose and move to the more serious aspect of your relationship, then this is definitely for you.
The importance of getting to know your girlfriend
Just how well do you know your girlfriend? How confident are you with all the things you should know about your girlfriend? If so, then, does her qualities help you become a better person or does it bring out the worst in you? When you think about moving in together or getting married, do you have to think twice about your relationship?
These are just some of the most important questions to analyze along with the other things you should know about your girlfriend before marriage. Use the time that you have as a couple to learn the personality of your partner. You'd be surprised to know that even with years of being together, there will be things that will still surprise you about the person you love.
It's important to know the person you love because we all know that love won't be enough if you want to be in a real relationship. A real relationship needs to consist of many complex factors so if you want yours to work out. You must first know the person you love – from her quirkiest habits, her mood triggers and even how she is in the house. This way, you'll be able to adjust for her and her to you.
From knowing her favorite brand of coffee to the first man who broke her heart – it's best to have an idea about everything about her and who she is. It's not snooping or being pushy, there are so many ways in which you can do this without being invasive.
Things you should know about your girlfriend before marriage
Now that we are familiar with the importance of knowing the things you should know about your girlfriend, we ought to know the things you should know about your girlfriend before marriage. If you think that it's time to tie the knot then you need to know some of the important things about your girlfriend so you and she can be prepared for the next chapter of your lives.
These are some questions that when answered, will greatly help you realize if she is the right person or if you need to reconsider your idea of marriage. Let's go ahead and check the things that we should know:
Her opinion in marriage
It's very important to know your girlfriend's opinion in marriage because if she doesn't want to get married or is not yet ready to tie the knot then it's a sign that you may not have the same plans.
Her life story
You may not feel comfortable to ask your girlfriend about this one and may need to be patient until she tells you her life story but it's still one of the most important in the list of things you should know about your girlfriend before you decide to get married or be together.
The reason is that everyone's experiences will shape their thoughts and future and to better understand someone, you may need to know her back story. If a person may have trust issues, there might be a story behind that. Also, if she's comfortable into letting you in her past – it means she trusts you.
Things or situations that annoy her
If you want to move in together one of the things you should know about you girlfriend would be the things and the situations that annoy her. This goes to you too. You can let her know the things that you hate. If you know the things that she hates and will annoy her, then you will have an idea not to do it.
Favorite people and things too
You'll be spending a lot of time together so it's just right that you ought to know who her friends are and the things that she adores. This way, you'll know her more and her friends too. If you want to buy her something, then you'll know what she wants.
Her dreams and plans
One of the top lists in the things you should know about your girlfriend is her dreams and plans for the future. We're not getting any younger so if you want to settle or if you want to make plans for your future, it's also important that we know what are her plans for the future. This way you'll know if you have the same goals and dreams.
Positive changes – How to confront your girlfriend
When you see some characteristics from your girlfriend that you may not approve of, initiate an open communication. This way, both of you can practice an open communication where both of you can tell each other some of the things that may need a little adjustment. It's a very vital part of a healthy relationship and both of you will grow mature and better if you practice this.
We have to remember that each of us will have not-so-good qualities and it's just right to work on being better on these aspects. If your partner is someone who would tell you this so you can improve – then it's a great start of a long-lasting relationship.
Having the chance to get to know the things you should know about your girlfriend is the start of planning not just for the present but for your future as well. Who doesn't want to be better? We all need to remember that all relationships are not perfect and will never be and keeping an open mind about meeting halfway, compromising and knowing which of your girlfriend's imperfections are worth your understanding is vital especially when you plan to get married.
Share this article on
Want to have a happier, healthier marriage?
If you feel disconnected or frustrated about the state of your marriage but want to avoid separation and/or divorce, the marriage.com course meant for married couples is an excellent resource to help you overcome the most challenging aspects of being married.
More On This Topic
You May Also Like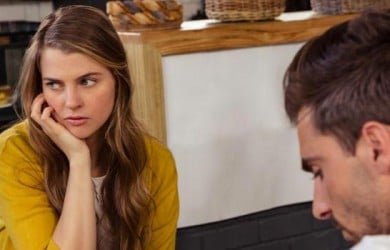 Popular Topics On Married Life