Pre-Marriage Counseling: 10 Benefits of Couples Therapy
There are many benefits of attending couples therapy before marriage, and newly engaged couples can also take advantage of this. The benefits of couples therapy before marriage include improving communication, discussing past issues, learning to solve problems effectively, and getting to know one another better.
According to Health Research Funding, engaged couples who go through premarital counseling have a marriage success rate 30% higher than couples who don't seek professional guidance.
The research also speaks volumes about the benefits of couples therapy and its success rate. Be sure to seek out counseling before your marriage is in trouble. Instead, learn to communicate, get to know one another on a deeper level, and prevent potential problems in the future.
What is couples counseling?
Couples counseling is often seen as a way of addressing the conflicts and problems that a couple faces in maintaining a healthy and happy relationship.
Couples counseling is usually the term used to describe talk therapy sessions between a counselor and a couple, where the aim is to address the couple's concerns about their relationship.
The expert uses various techniques to guide them towards healthier ways of understanding and dealing with their problems. Couples opt for this as they hope to improve their relationship by reaping the benefits of couples therapy.
When should you go for couples counseling?
While most couples seek couples counseling benefits when their relationship is going through a problem, you can visit a couples counselor at any point to improve your relationship.
Going for couples counseling sessions becomes extremely important when your relationship is going through a bad phase and you cannot get back on the same page by yourself. The therapist can provide healthy ways to understand and address your problems gradually.
10 benefits of pre-marriage counseling
There are several benefits of marriage counseling. If you have questions like "Is relationship therapy worth it?" "Does couples therapy help?"
Here are some benefits of couples therapy that can convey their impact and significance for a couple going through problems:
1. Learn to communicate
One of the biggest problems in marriages is the inability to communicate. Couples who do not know how to talk to one another are setting their marriage up for failure.
Communication is key to a happy, healthy marriage.
You and your spouse should be able to talk about anything. Discuss your days together and the future; discuss money and other heavy-hitting topics.
Learning how to communicate in couples therapy before marriage will set you up for a healthy relationship going forward.
2. Discuss past issues
One of the benefits of premarital counseling is that it gives partners the unique opportunity to discuss past issues openly. These issues may otherwise go unmentioned.
Discussing past issues is important since romantic and familial relationships from the past can carry emotional baggage into your upcoming marriage.
Learning to cope with the past can give you a better idea of reacting and responding to certain circumstances with your spouse. For example, children of divorce may be more likely to have an irrational fear of infidelity or abandonment.
Discussing such issues can teach you the best way to comfort and reassure your spouse.
Related Reading: 

Should You Tell Your Partner Everything About Your Past or Not?
3. Get to know one another
You probably believe you know your partner very well if you are about to get married.
The benefits of couples therapy include going through a process that can help you get to know your partner on an even deeper level.
Couples therapy will delve deep into how your partner feels about marriage, gender roles, forgiveness, spiritual beliefs, and more.
4. Discuss potential problems
It is not uncommon for newly engaged couples to wear rose-colored glasses when it comes to their partner.
Attending couples therapy before marriage will help you and your partner identify potential problems that will come up in the future.
Is your partner the jealous type? Is one of you outgoing, whereas the other is a homebody?
Couples may uncover anger issues, addictions, and other potential problems during premarital counseling.
Knowing about these problems before marriage can help couples formulate a plan on how to handle such issues should they come up in the future.
5. Learn to solve problems
One of the largest benefits of couples therapy before marriage is learning how to be a problem solver.
Conflict resolution includes learning to speak to one another, keeping calm, being respectful, patient, and clear with your words, and learning to listen.
Related Reading: 

25 Common Marriage Problems Faced by Couples & Their Solutions
6. Discuss expectations
Are you and your partner on the same page regarding your marriage?
You may think you know the answer and then feel completely blindsided once you get into your therapy sessions.
Refrain from letting there be any unexpected revelations after you've already tied the knot. Instead, openly discuss your expectations for your future together.
Couples counseling before marriage help with discussions of marital expectations.
They include how you will handle each partner's working and financial contributions, where you will live, whether you will start a family, how you will handle infidelity or job loss, and your mutual expectations regarding your sex life.
7. Comfortably discuss finances
Money is a common reason for marital discord. One of the reasons people choose to separate has to do with how one spouse handles their finances.
One research study found that money was statistically one of the most recurrent marital conflicts.
Marriage counseling before marriage will help you be comfortable discussing financial goals. Newly engaged couples need to learn how to discuss finances comfortably.
Topics should include whether both partners will work full time, how finances will be shared, and who will cover what expenses. Debt, future financial goals, and budgeting should also be open for discussion.
Check out this video to learn more about when is it the right time to discuss finances with your partner:
8. Strengthen your relationship
One of the biggest benefits of couples therapy before marriage is that you will strengthen your marriage. Even the most perfect couple has its ups and downs.
Taking charge of the future of your relationship is one of the healthiest things you can do.
By getting to know one another, for better or worse, you ensure that you're mentally and emotionally prepared to deal with any issues that may arise.
Benefits of couples therapy include helping you share openly with one another and drawing you closer together.
9. Have an outsider's perspective
Your counselor has seen it all. Your therapist will let you know how to best approach the situation if you have an issue.
Instead of taking sides, your counselor will act as an unbiased observer who can see your relationship from both perspectives.
This outsider's perspective will offer insight into your relationship's strengths and areas you can both work on going forward.
Related Reading: 

Saving Your Marriage Yourself: Eleven Time-Tested Perspectives to Consider
10. Prevent divorce
When to go to couples counseling?
Premarital counseling is a great way to prepare you for the future and reinforce your commitment to one another before marriage. It will also increase overall happiness and lower divorce chances compared to couples who go into marriage without any prior therapy.
While we count premarital counseling benefits, it is also important to talk about the most important questions you must ask during marriage counseling before getting married.
In the video below, Jamilah and Marcel discuss some vital premarital counseling questions to prepare for a successful and healthy marriage. The questions range from background, marriage goals, and responsibilities to finances, faith/religion, and children.
FAQ
What is the most common topic addressed in couple's counseling?
Therapy for couples can help them deal with a wide variety of issues. However, some of the most common topics addressed by couples counselors involve a broken connection between couples. This can be because of communication issues, trust issues, misunderstandings or resentments surrounding unaddressed problems within the relationship.
Summing up
When it comes to tying the knot, there is always room for improvement. Your future marriage can successfully reap the benefits of couples therapy before marriage.
The more comfortable you and your partner are at communicating and problem-solving, the more capable you will feel when dealing with issues in your marriage.
Share this article on
Planning to get married?
Just engaged or contemplating marriage? Discover how to transition smoothly into the next phase of your relationship with Marriage.com's Pre-Marriage Course. Begin your incredible journey with this guide designed by experts and lay a strong foundation for your path of togetherness - forever!
More On This Topic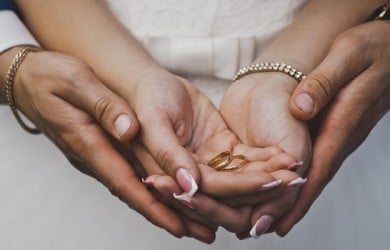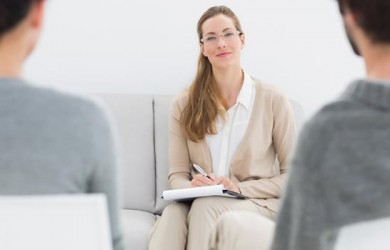 You May Also Like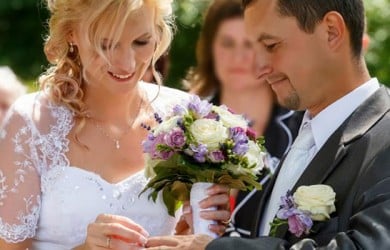 Popular Topics On Getting Married