How to Talk About Marriage With Your Boyfriend
There's just something about marriage that makes some people uncomfortable.
That is true even for couples in long-term relationships.
So if you are trying to figure out how to talk about marriage with your boyfriend without triggering a break-up flag, you are not alone.
Love isn't an issue and you know your boyfriend loves you.
They are loyal to you and solid as a rock.
They are stable and reliable until you talk about marriage. It's not like they are scared of commitment; they have served in the military, owned a business, completed med school, or did something else that proves they can stick to their word of honor.
But when it's a conversation about marriage, things get tense.
When talking about marriage, what is it that makes many stable, reliable people run for the hills?
The truth is, there are many reasons, and the moment you figure that out, things change.
Common reasons why some people are afraid of marriage
Like most problems, you have to dig deep to find the root cause, before you talk about marriage.
Unless you are dating someone who can't even hold down a job and clean up after themselves at the same time, then the problem lies somewhere hidden deep in your partner's subconscious.
It could also be a conscious choice out of principles or experiences.
Here are some of the more obvious reasons why talk about marriage unnerves some people.
Lack of independence
Freedom!
It's something that most sentient beings long for. Humans fought bloody wars over it.
To some, marriage means they need to start asking for permission again. They remember the long years with their mothers telling them to sleep early, wash their hands, and eat their vegetables. It's a terrifying prospect for some.
Marriage also means financial responsibility. They can no longer buy the latest release of Grand Theft Auto without their partner's opinion. They also can't spend all weekend playing it. You can imagine how scary that is for them.
If you want to talk about marriage, always start with what you have to offer.
It's salesmanship 101. Asking them to buy without letting them know what they are paying for first is lousy marketing. So, let's not do that.
One of the best ways to talk about marriage is to describe the kind of partner you want to be and how it can benefit your would-be spouse.
Sex with only one partner
It's also part of freedom, but we need to discuss fidelity separately.
The prospect of having sex with just one partner forever doesn't sound like a great deal for some. Don't bother convincing them otherwise, it's impossible.
But marriage also means that you will also be loyal to them.
Have them brood over the idea of you having sex with other people. If you're talking about marriage with your boyfriend, position yourself as someone they don't want to lose as a partner.
Make them promise their fidelity by offering yours.
This approach normally works unless they are not a firm endorser of fidelity.
Not enough benefits
A lot of people do not see the point of getting married when they can have all they want in a relationship without it.
They can have a partner, their fidelity, and their services even without marriage.
Cohabitation which is quite pervasive, for example, provides an attractive alternative. Many people believe that without the "formal marriage contract" it gives them the right to do whatever they want.
Of course, it isn't true, but the illusion gives them comfort, and all the talk about marriage seems redundant.
It's a good chance for you to learn how mature the person you want to marry is. Personal responsibility is a choice and a behavioral habit.
Just because you love a person, doesn't mean they would be good spouses and parents.
If you really want the best scenario on how to talk to your boyfriend that you want to get married, then do it after sharing a close and intimate time with them.
That's when people are most receptive to pillow talk.
If your partner is still guarded after a good time, then don't despair. You can always try again next time and talk about marriage at a good time.
Also, watch this insightful video by Relationship Expert Susan Winter talking about communicating relationship expectations without issuing an ultimatum:
Things couples should talk about before marriage
Before you ask your partner to marry you, make sure you are marrying the right person. Rushing into things could lead to a messy divorce and problem children.
So instead of telling your boyfriend, you want to marry him, open up little things that are part of marriage and make him want it. Wondering how to talk about marriage topics? Here's a list that can be handy for you:
Children

Religious orientation

of the family

Home type, location, and layout

Child-rearing responsibilities

Masters bedroom interior design (Trust me on this)

Sunday activities

Nightly activities

Dealing with In-laws

Family holiday traditions

Sexual fantasies and preferences

Couple night outs

Living as retirees and other "in the far future" plans
The last thing you want is to pressure your man or woman into marriage. You have to make them want it, and when they do, they will propose in their own way.
Share this article on
Want to have a happier, healthier marriage?
If you feel disconnected or frustrated about the state of your marriage but want to avoid separation and/or divorce, the marriage.com course meant for married couples is an excellent resource to help you overcome the most challenging aspects of being married.
More On This Topic
You May Also Like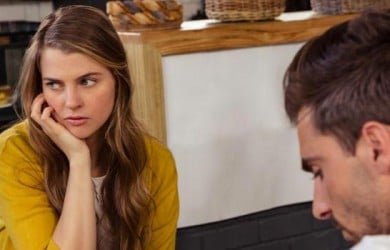 Popular Topics On Married Life