Will Your Marriage Survive Menopause? 5 Tips to Help
Marriage is a long and winding road. There's a bigger celebration than the honeymoon. After that, there are bills, meddling in-laws, sleepless nights with infants, more bills, rowdy teenagers, more bills, the seven-year-itch, and so on and so forth.
After all that, there is finally enough time and money to be free. The children have grown and are now living their own lives. The couple can spend time together as lovers again. Just when everything is going so well, life, as usual, plays a joke, and menopause sets in.
The question now is, will your marriage survive menopause?
What does menopause do to a woman?
Menopause is a normal part of aging. It is also considered a security system set in place by nature to protect a woman from high-risk pregnancies. Menopause relationship breakdown, perimenopause, and marriage problems are also common phenomena.
Ever since a girl experiences her first period and becomes a woman, her body is ready for reproduction.
There will come the point when the physical demands of pregnancy are too risky for the mother's, and in effect, the child's, health. To protect the (would-be) mother's life, the ovulation stops.
There are also health conditions that trigger premature menopause, such as damage to the ovaries. The problem is when the hormonal imbalance drastically changes the woman's personality (similar to when they were in puberty or pregnant).
Here are some possible symptoms associated with menopause.
Insomnia

Mood swings

Fatigue

Depression

Irritability

Racing heart

Headaches

Joint and muscle pains

Low sex drive

Vaginal dryness

Bladder problems

Hot flashes
The weird thing is that some women may get none, some, or all of the symptoms. Consult a doctor for confirmation.
Menopause is a natural part of a woman's reproductive life
How does menopause affect relationships?
It marks the end of it but it happens eventually for everyone. It's just a question of the severity of the symptoms.
If the symptoms are severe, even if only half of those listed above manifest, it will be enough to strain the relationship. At least, that's what it sounds like to anyone outside the box.
For a couple who has been through thick and thin with grown children, it's just another day in the neighborhood.
How do you deal with a menopausal wife
The same way you dealt with her when she was pregnant or moody.
Natural menopause, as opposed to premature ones, comes late in life. Most couples would have been together for a long time before that happens. Their relationship would have been challenged hundreds of times before reaching that age.
So if you are asking, will your marriage survive menopause? It's up to you, it always has been. It's just one of the many challenges married couples go through. However, unlike other challenges in the past, this time, you will meet this problem as a veteran.
Looking at the symptoms of menopause, it may look like the couple is in for a toxic relationship.
However, any couple that has been together for 20 years will tell you that their journey has not always been about sunshine and rainbows. However, they stuck with it and are still together. For any committed couple that has been together for a long time, menopause problems are just a Tuesday.
Can a woman become moody during menopause?
Any married man will tell you that a woman doesn't need a reason like menopause to go crazy. Any married woman will, of course, shift the blame onto their husband for why they went ballistic in the first place.
It's just another ordinary day in the life of a married couple.
Will your marriage survive menopause? If you've been together since you were young and restless. Then very likely. Regardless of how bad a woman's mood swings and depression can get.
A loving couple that has been together for a long time has dealt with it before.
We always hear about how relationships are about giving and taking, how it requires a lot of patience and understanding.
Very rarely do we hear what we need to give and what we have to take. Why we have to be patient and what we need to understand.
If you've been married long enough to wonder if your marriage will survive menopause, then don't worry about it. Just do what you've always done and your marriage will be fine.
Working through menopause and marriage
Each marriage is unique and how a woman's body and personality would change during menopause is also unpredictable.
Marriage and menopause are very much connected.
Because there are hundreds of potential variables, the only advice that's guaranteed to work is to remind you how menopause is just a natural part of life, and if it causes problems, it's just one of many, that any couple that has been married for a long time can overcome.
A lot of couples have spent a few decades waiting for the time when they have fewer responsibilities to enjoy life.
Menopause sure would put a damper on their sex life, but remember, nature put it there for a good reason. Adopting a healthy lifestyle will increase your sex drive again and get back some of your youthful energy and vigor.
Doing non-sexual physical activities together such as jogging, dancing, or martial arts can bring back the romance and the joys of physical contact before sex.
Will your marriage survive menopause?
Absolutely, if it can survive child-rearing, inflation, Obama, and then Trump, it can survive anything.
If it's a second, third, or fourth marriage, there's not much foundation for the couple at the onset of menopause. Then it's a whole different ball game.
But that's the exciting part about relationships, you really never know how the journey ends. But you move forward anyway and try to weather the storm together. If it wasn't a hell of a lot of fun, nobody would do it in the first place.
How menopause and marriage problems might be connected: 5 ways
Menopause is a natural biological process that marks the end of a woman's reproductive years. It typically occurs between the ages of 45 and 55 and is characterized by a decrease in estrogen production, which can cause a variety of physical and emotional changes.
While menopause affects each woman differently, it can also have a significant impact on her relationships, including her marriage. In this article, we will explore five ways menopause can lead to marriage problems. Here are some common menopause effects on marriage.
1. Hormonal changes can cause irritability
During menopause, a woman's hormone levels fluctuate, which can cause mood swings, irritability, and other emotional changes. These symptoms can be difficult for both the woman experiencing them and her partner, who may feel confused or helpless in the face of her emotional ups and downs.
Additionally, if the woman's irritability is directed toward her partner, it can cause tension and conflict in the relationship.
2. Decreased libido can lead to sexual problems
One of the most well-known symptoms of menopause is a decrease in libido or sex drive. This can be caused by hormonal changes, as well as physical changes such as vaginal dryness or discomfort during intercourse.
If a woman is experiencing a decrease in sexual desire, it can lead to frustration and disappointment for her partner, who may feel rejected or unloved. This can also lead to sexual problems such as erectile dysfunction or premature ejaculation.
3. Physical symptoms can impact intimacy
In addition to a decreased libido, menopause can cause physical symptoms such as hot flashes, night sweats, and fatigue. These symptoms can impact a woman's ability to be intimate with her partner, as she may feel uncomfortable or too tired for physical activity.
If these symptoms persist, they can lead to a lack of intimacy in the relationship, which can cause strain and dissatisfaction for both partners.
4. Changes in self-image can affect confidence and communication
Menopause can also lead to changes in a woman's self-image, as she may experience weight gain, hair loss, or other physical changes. These changes can impact her confidence and self-esteem, which can in turn affect her communication with her partner.
If a woman feels insecure or unhappy with her appearance, she may be less likely to express her needs or desires in the relationship, which can lead to misunderstandings or resentment.
5. Increased stress can cause tension in the relationship
Menopause can be a stressful time for women, as they may be dealing with physical symptoms, emotional changes, and other life transitions such as children leaving home or aging parents. Managing menopause and affairs together can be a real challenge.
This increased stress can impact the relationship, as the woman may be more irritable or distant from her partner. Additionally, if the woman's partner is also experiencing stress in his own life, it can exacerbate any tension or conflict in the relationship.
Watch some mature couples share the best of marriage advice in this video:

5 tips to keep your emotions in check during menopause
Menopause is a time of significant hormonal changes, which can cause a range of physical and emotional symptoms, including mood swings, irritability, anxiety, and depression.
Coping with these changes can be challenging, but there are things you can do to keep your emotions in check and feel more balanced and in control. Here are five tips for managing your emotions during menopause:
1. Practice mindfulness and relaxation techniques
Mindfulness and relaxation techniques can help you reduce stress, anxiety, and tension in your body, which can all exacerbate emotional symptoms during menopause.
You can try deep breathing exercises, meditation, yoga, or tai chi to help you relax and stay grounded. Regular practice can also help you build resilience and cope better with daily stressors.
2. Exercise regularly
Exercise is an effective way to boost mood and reduce stress and anxiety. Aim to get at least 30 minutes of moderate-intensity exercise most days of the week.
You can choose activities that you enjoy, such as walking, swimming, or dancing, and try to make them a regular part of your routine. Exercise can also help you maintain a healthy weight, which can boost self-confidence and mood.
Related Reading: 

Why Is Exercising Necessary to Married Couples for Better Sleep?
3. Connect with others
Social support is crucial for mental and emotional well-being. During menopause, it's important to stay connected with loved ones, whether it's through regular phone calls, video chats, or in-person visits. You can also join a support group for women going through menopause or seek the advice of a therapist.
Having someone to talk to can help you feel heard and validated, which can be a powerful way to manage emotions.
4. Prioritize self-care
Taking care of yourself is essential during menopause, both physically and emotionally. This means eating a healthy diet, getting enough sleep, and engaging in activities that bring you joy and fulfillment. It's also important to set boundaries and say no to things that drain your energy and cause stress.
By prioritizing self-care, you can help prevent emotional burnout and feel more in control of your emotions.
Related Reading: 

The 5 Pillars of Self-Care
5. Consider hormone therapy
Hormone therapy, also known as hormone replacement therapy, can help alleviate some of the physical and emotional symptoms of menopause. This treatment involves taking estrogen and/or progesterone to supplement the hormones your body is no longer producing.
However, hormone therapy is not right for everyone, and it's important to discuss the potential benefits and risks with your healthcare provider for proper menopause and marriage advice. Other options for managing symptoms include herbal supplements, acupuncture, and lifestyle changes.
Additional questions
This next section deals with additional questions revolving around the topic of menopause and related concerns. Keep reading to gain more information.
Is divorce common after menopause?
Heard someone say ''menopause destroyed my marriage''?
While divorce rates have been declining in recent years, studies suggest that menopause and divorce rates among women over 50, including those going through menopause, have been increasing. According to recent statistics, the rate of divorce for women over 50 has doubled since the 1990s.
This may be due to a variety of factors, including longer life expectancies, changing gender roles, and increased financial independence. However, it's important to note that every relationship and situation is unique, and divorce is not inevitable during menopause.
How do husbands survive wife's menopause
Handling a stressed wife can be a deal for husbands and menopause can only add more worry. Dealing with menopause for husbands is just like trying to understand their PMS tenure.
Menopause can be a challenging time for both partners in a relationship, but there are things husbands can do to support their wives through this transition. These include being patient and understanding, listening actively, showing empathy and compassion, helping with household tasks, and encouraging self-care practices.
It's also important for husbands to educate themselves about menopause and its potential symptoms and to seek professional help if needed. By working together and communicating openly, husbands and wives can navigate this time of change and emerge stronger as a couple.
Menopause is not the end of the road
Menopause can be a tough phase emotionally and physically, but there are things you can do to manage your symptoms and feel more in control.
By practicing mindfulness and relaxation techniques, exercising regularly, connecting with others, prioritizing self-care, and considering hormone therapy, you can stay balanced and resilient during this transitional period. Remember to be patient and compassionate with yourself, and seek professional help if you need it.
Share this article on
Want to have a happier, healthier marriage?
If you feel disconnected or frustrated about the state of your marriage but want to avoid separation and/or divorce, the marriage.com course meant for married couples is an excellent resource to help you overcome the most challenging aspects of being married.
More On This Topic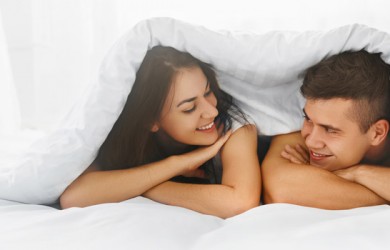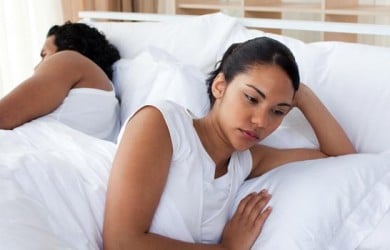 Recent Articles
You May Also Like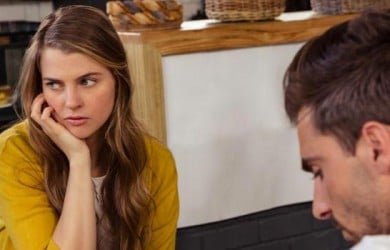 Popular Topics On Married Life