Will Your Marriage Survive Menopause – Useful Insights
Marriage is a long and winding road. There's a big celebration then the honeymoon. After that, there are bills, meddling in-laws, sleepless nights with infants, more bills, rowdy teenagers, more bills, the seven-year-itch, and so on and so forth.
After all that, there finally enough time and money to be free. The children have grown and are now living their own lives. The couple can spend time together as lovers again. Just when everything is going so well, life, as usual, plays a joke, menopause sets in.
The question now is, will your marriage survive menopause?
What does menopause do to a woman?
Menopause is a normal part of aging. It is also considered a security system set in place by nature to protect a woman from high-risk pregnancies.
Ever since a girl experiences her first period and becomes a woman, her body is ready for reproduction.
There will come a point when the physical demands of pregnancy are too risky for the mother's, and in effect, the child's, health. To protect the (would-be) mothers life, the ovulation stops.
There are also health conditions that trigger premature menopause, such as damage to the ovaries. The problem is when the hormonal imbalance drastically changes the woman's personality (similar to when they were in puberty or pregnant).
Here are some possible symptoms associated with menopause.
Insomnia

Mood swings

Fatigue

Depression

Irritability

Racing heart

Headaches

Joint and muscle pains

Low sex drive

Vaginal dryness

Bladder problems

Hot flashes
The weird thing is that some women may get none, some, or all of the symptoms. Consult a doctor for confirmation.
Menopause is a natural part of a woman's reproductive life
How does menopause affect relationships?
It marks the end of it but happens eventually for everyone. It's just a question on the severity of the symptoms.
If the symptoms are severe, even if only half of those listed above manifests, it will be enough to strain the relationship. At least that's what it sounds like to anyone outside the box. For a couple who has been through thick and thin with grown children, it's just another day in the neighborhood.
How do you deal with a menopausal wife?
The same way you dealt with her when she was pregnant or moody.
Natural menopause, as opposed to premature ones, come late in life. Most couples would have been together for a long time before that happens. Their relationship would have been challenged hundreds of times before reaching that age.
So if you are asking will your marriage survive menopause? It's up to you, it always has been. It's just one of the many challenges married couples go through. However, unlike other challenges in the past, this time you will meet this problem as veterans.
Looking at the symptoms of menopause, it may look like the couple is in for a toxic relationship.
However, any couple that has been together for 20 years will tell you that their journey was not always been about sunshine and rainbows. However, they stuck with it and are still together. For any committed couple that has been together for a long time, menopause problems is just a Tuesday.
Can a woman become moody during menopause?
Any married man will tell you that a woman doesn't need a reason like menopause to go crazy. Any married woman will, of course, shift the blame on to their husband to why they went ballistic in the first place.
It's just another ordinary day in the life of a married couple.
Will your marriage survive menopause? If you've been together since you were young and restless. Then very likely. Regardless of how bad a woman's mood swings and depression can get.
A loving couple that has been together for a long time has dealt with it before.
We always hear about how relationships are about giving and taking, how it requires a lot of patience and understanding.
Very rarely do we hear what we need to give and what we have to take. Why we have to be patient, and what we need to understand. If you've been married long enough to wonder if your marriage will survive menopause, then don't worry about it. Just do what you've always done and your marriage will be fine.
Working through menopause and marriage
Each marriage is unique and how a woman's body and personality would change during menopause is also unpredictable.
Because there are hundreds of potential variables, the only advice that's guaranteed to work is to remind you how menopause is just a natural part of life, and if it causes problems, it's just one of many, that any couple that has been married for a long time can overcome.
A lot of couples have spent a few decades waiting for the time when they have fewer responsibilities to enjoy life.
Menopause sure would put a damper on their sex life, but remember, nature put it there for a good reason. Adopting a healthy lifestyle will increase your sex drive again and get back some of your youthful energy and vigor.
Doing non-sexual physical activities together such as jogging, dancing, or martial arts can bring back the romance and the joys of physical contact before sex.
Will your marriage survive menopause?
Absolutely, if it can survive child-rearing, inflation, Obama, and then Trump, it can survive anything.
If it's a second, third, or fourth marriage and there's not much foundation for the couple at the onset of menopause. Then it's a whole different ball game.
But that's the exciting part about relationships, you really never know how the journey ends. But you move forward anyway and try to weather the storm together. If it wasn't a hell of a lot of fun, nobody would do it in the first place.
Share this article on
Want to have a happier, healthier marriage?
If you feel disconnected or frustrated about the state of your marriage but want to avoid separation and/or divorce, the marriage.com course meant for married couples is an excellent resource to help you overcome the most challenging aspects of being married.
More On This Topic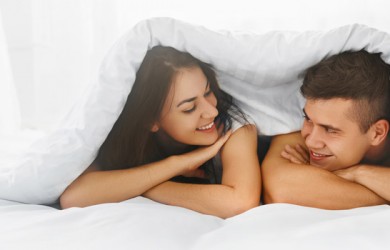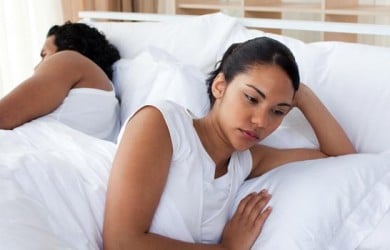 You May Also Like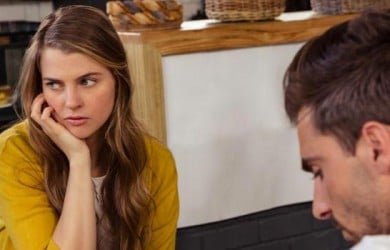 Popular Topics On Married Life