Why Is Exercising Necessary to Married Couples for Better Sleep?
Have you ever wondered, 'how can exercise help you to sleep?'
The benefits of exercising are undoubtedly amazing for your mind and body and can also help in getting a great night's sleep. However, for a specific section of people, exercising late can interfere with their sleep routine.
Exercise improves sleep and can also help in falling asleep quickly. However, this depends on the time of your exercise.
Also watch:

Benefits of working out as a couple
Couples exercising together feel increasingly fulfilled in their connections.
There have been times when it's been out and out challenging to get up and get into my exercise.
Having a partner who is similarly dedicated to remaining fit can guarantee the two gatherings don't argument off their day by day work out.
Apart from the fact that exercising is going to help you to sleep better at night, you need to know that it has several health benefits of working out with a partner that can contribute to staying healthy.
You might know that most people get a heart attack early in the morning.
When you are exercising regularly, you can be assured that you are taking care of your cardiovascular health as well as other associated problems that can lead to heart diseases.
This means that exercises reduce the chance of getting a heart attack or stroke while you are sleeping or at any other time. Make sure that you consider exercising for at least 30 minutes every day.
Why does exercise help us sleep better?
Aerobic exercise for better sleep is capable of increasing the quantity of wave sleep that an individual gets.
Slow-wave sleep is a sound and deep sleep, where your brain, as well as the body, gets the chance of rejuvenating.
Exercise also helps in stabilizing the mood and decompresses the mind. This is one of the most significant cognitive processes, which allows your body to transition naturally to sleep.
You need to understand that sleep and exercise are closely related to one another.
The timing matters
According to some people, exercising at an odd time is responsible for keeping their brains awake during the night.
Aerobic exercises help the body to release the right quantity of endorphins. These chemicals can create activities within the brain, which can keep you awake.
This is why it is suggested that you exercise at least 2 hours before you are going to bed so that the endorphin levels can wash out, and your brain gets the time for winding down.
Exercise is responsible for raising the core temperature of the body. It is almost like getting out of a hot shower. Elevation in body temperature provides a signal to the body that it is time to stay awake.
However, 90 minutes after you have finished exercising, the body temperature starts falling. This decline is responsible for facilitating sleepiness. Therefore, exercising 2 hours before sleeping is a good idea.
How much exercise does your body need?
People who are responsible for engaging in 30 minutes of aerobic exercise every day might spot the difference in their sleep quality.
It does not take a long time to see the advantages. Several studies are indeed responsible for focusing on aerobic activities for a night of better sleep.
However, it is essential to understand that yoga classes or powerlifting can also elevate the heart, which can create critical biological processes within your brain as well as the body.
These biological processes can help you to sleep better at night.
It's fun, and you'll be more advantageous together!
It's gratifying to design dynamic experiences with your loved one.
You can run together, take an interest in a challenge, plan a climbing date, thus significantly more.
At the point when the two gatherings are dynamic, there isn't a lot of you can't do as far as fun dates and excursions.
The advantages of working out are likewise perpetual — from decreased worry to developed confidence.
Couples who workout together benefit from a robust way of life for a long time to come TOGETHER!
Conclusion
Exercise is responsible for having a significant effect on your sleep and healthy marriage life.
Ensure that you are going through everything mentioned above so that you get all the benefits of daily exercise for sleep.
Share this article on
Want to have a happier, healthier marriage?
If you feel disconnected or frustrated about the state of your marriage but want to avoid separation and/or divorce, the marriage.com course meant for married couples is an excellent resource to help you overcome the most challenging aspects of being married.
Learn More On This Topic
You May Also Like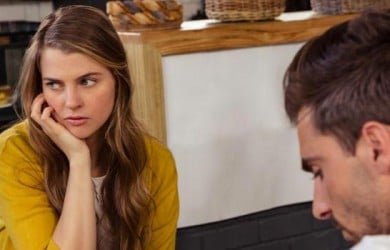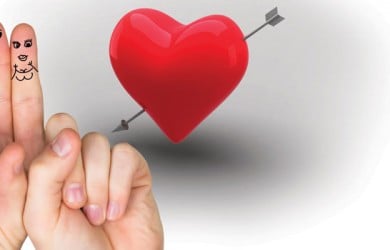 Popular Topics On Married Life