What to Do When Your Partner Doesn't Want to Be Intimate
Relationships may start wonderfully, with a honeymoon phase that everyone loves. But as time passes, people get busy, and life may become too hectic for the couple to be intimate.
While a relationship without sex isn't impossible, dwindling sex life can make people feel less wanted. Whether the wife avoids sex or the husband, the other person in the relationship may feel insecure. So, what to do when your partner doesn't want to be intimate?
Is intimacy equally important for everyone?
The universal truth is that all human beings are different. Every person has different thoughts, feelings, and ideas regarding any topic. So why should sex be any different?
If your relationship with your partner is fairly new, or you've just met someone new, it is important to understand the differences. While some cannot imagine a relationship without intimacy or sex, others may have different ideas.
Additionally, intimacy can have different meanings for every individual. Hence, before you start feeling anxious or undesired, it is best to understand what your partner's views on intimacy are.
Related Reading: 

How Important Is Intimacy in a Relationship
How important is intimacy in a relationship?
Intimacy is important for any relationship, and that is not just a layman's guess. Several studies have been conducted to understand the importance of sex in a relationship. While sex undoubtedly has physical and psychological benefits, it also has a significant impact on a relationship.
Sex improves relationship satisfaction and provides physical benefits such as lower blood pressure and reduced stress. For a relationship, sex helps with the release of the hormone oxytocin, which helps in strengthening bonding and sexual intimacy between couples.
Sexual activity also helps couples become more intimate, that is, and it can also encourage ways to be intimate without being physical.
What happens when you don't have sex for a long-time?
There are chances that it will affect your relationship.
Human beings are wired to want to be intimate with their partner, and for most, this can mean that they want to have sex. The lack of sex in marriage can not only cause partners to grow distant, but in a few instances, it may lead to them being unfaithful as well.
But, there's always a solution!
Understanding what happens when you don't have sex with your partner can help you realize whether or not it is a big issue for your relationship.
When your partner doesn't want to have sex, it doesn't mean that you both are looking elsewhere. Rather, it can be an opportunity for both of you to discover how to reignite the spark.
Related Reading: 

Why Do People Have Sex: 20 Reasons
Why does your partner not want sex?
Not wanting to have sex does not imply that your partner doesn't desire you. Rather, other stressors in life can also impact people's libido. So, what could be the reason that your partner doesn't want to be sexually intimate?
1. Stress
A demanding job, fast approaching deadlines and overall fast-paced work-life make people prone to feeling stressed.
Naturally, when a person is stressed, their sexual libido decreases, and they may not want to be intimate as frequently. If the decline in sexual activity is recent, you may want to focus on whether your partner is feeling stressed.
2. Medications
When a guy doesn't want to sleep with you, jumping to conclusions is easy. You may start feeling insecure and undesirable. However, it is best to keep in mind that there may be several reasons why your partner may not want to be intimate.
Different types of medications have different side effects, and one of them may be decreased libido. If your partner has gone on some medication recently, then it may be the cause of the lack of intimacy.
3. Childbirth
Both pregnancy and childbirth have a huge impact on a relationship. Once couples have a child, life can become more hectic. As parents get busy, sex life may be out on the back burner for some time. In some cases, husbands may start wondering the reason why "my wife doesn't want me sexually."
Truthfully, when your wife avoids intimacy, the reason may be more complicated than your wife not finding you desirable.
Childbirth is a difficult process, and the aftermath may be difficult for men and women alike. In some cases, women may continue to feel pain due to lacerations they suffered during childbirth, which can make them avoid sex.
Related Reading: 

Post-Baby Sex: A Couple's Guide
4. Past infidelity
Understanding your partner's past is important. In case they have been cheated on in the past or been with someone who engaged in secret sexual behavior outside of the relationship, it could leave them with serious trust issues.
Such past experiences may make it difficult for them to engage in sex later on.
5. Erectile dysfunction
Erectile dysfunction is fairly common, but it is rarely spoken about. Instead of feeling undesirable and wondering what to do when your husband doesn't want you sexually, you may want to understand whether erectile dysfunction may be the cause.
In most cases, men tend to avoid being intimate altogether rather than confide in their partners about their dilemma.
Related Reading: 

How Does Erectile Dysfunction Affect Couples?
6. Past sexual abuse
If your partner has experienced sexual abuse in the past, then it may greatly affect their willingness to be intimate with their partners. It may be difficult for your partner to talk about the abuse they have experienced and how it affects their libido.
7. Financial problems
Nothing can stress a person out like financial troubles.
In uncertain times, financial worries increase and lead to a person feeling stressed and anxious. Naturally, this can lower their interest in sex and make them spend extra time at work or looking for work. This does not leave time for them to be intimate with their partner.
8. Not their preference
Every person has a different preference when it comes to sex. Some like more "vanilla" sex, while others prefer to be more adventurous. The answer to this is not always learning sex tricks to keep them interested. Rather, you should strive to have honest conversations about your preferences.
Related Reading: 

What Is My Sex Preference Quiz
9. Sexual pain
While this is more common with women, men can experience this as well. Pain experienced during sexual intimacy lowers people's interest in sex and can make them actively avoid it as well.
10. Religious beliefs
For some people, the urge not to have sex may stem from religious or personal beliefs. While some people may not think that they are religious, ideas that have been drilled into their heads may unconsciously drive them to not want to be intimate.
In any case, it is best to understand more about what your partner believes about sex and intimacy.
Related Reading: 

Common Intimacy Issues in a Marriage
10 ways to solve intimacy issues with your partner
Regardless of the reason why sexual intimacy may be dwindling in your relationship, it is important to understand what to do when your partner doesn't want to be intimate to ensure that it does not negatively affect your relationship.
1. Talk it out
The first step to combat any issue in a relationship is to ensure that you talk to your partner. An honest conversation discussing your needs and concerns can go a long way in helping partners feel better. It helps bring issues to light and allows you both to work towards fixing them.
Hesitant about discussing sex with your partner? Watch this video, and you can definitely take some cues on how to make the first move:

2. Talk to a professional
In some cases, a simple talk may not be enough to fix intimacy issues. If you find that being open and honest about your concerns does not do much to stave off the issues, going to a professional is a wise choice.
Couples can benefit from relationship therapy regardless of whether or not they are facing any issues.
Related Reading: 

What is Sex Therapy?
3. Discuss likes and dislikes
Couples can have different preferences, which helps keep a relationship interesting. But it is important to discuss your likes and dislikes in a relationship to ensure that you and your partner are on the same page.
4. Understand that no one is to blame
When trying to discuss relationship problems, the stress can lead to partners playing the blame game. Before you decide to discuss the reason behind your intimacy issues, it is important to ensure that you do not try to assign blame. You should work towards tackling the problem as a couple.
5. Try non-sexual intimacy
Being intimate most commonly means trying to have sex, but it isn't always true.
Trying out non-sexual ways to be intimate and spending time with each other can help you both strengthen your bonds. Investing time into a relationship means that you need to understand whether you are craving to be sexually or non-sexually intimate with your partner.
Related Reading: 

Non-Sexual Couple Exercises to Enhance Intimacy
6. Discuss frequency of sexual relations
Some people want to be intimate with their partners more often than the other person. When trying to discuss problems in your sex life, make sure you are on the same page.
Discuss how frequently you would want to have sex with your partner and ask if they feel the same way. In some cases, you may need to reach a compromise to ensure that both parties are satisfied.
7. Remember consent
Being in a relationship does not mean that consent is implied.
When discussing problems regarding your sex life, it is important to remember that you want to know why your partner doesn't want to have sex rather than trying to convince them to have more sex. Sometimes, your partner may feel that you are pressurizing them into having sex.
So, ensure that you keep the conversation casual and honest to make your partner feel at ease.
8. Define intimacy
Understanding what intimacy means to you and your partner is important. What you think is a lack of intimacy may not seem the same way to your partner. Hence, discussing intimacy and your expectations is crucial.
Related Reading: 

Defining Intimacy from Different Perspectives
9. Watch erotic movies
Sometimes, starting a conversation with your partner about your sex life may seem daunting. In such cases, you can start by watching an erotic movie with your partner and then trying to start a conversation. Doing so can help the conversation start more naturally and not feel confrontational.
10. Understand the importance of respect
Respect is crucial in a relationship, and it should come from both parties. Ensure that you respect your partner's choices, but also that you feel respected as well. When discussing problems, you both should listen carefully to each other to understand where the problem lies.
Conclusion
Sexual intimacy is important in a relationship.
However, the cause of a dwindling sex life is more than your partner not wanting to have sex. To understand the true reason behind a relationship with no intimacy and know what to do when your partner doesn't want to be intimate, it is important to have an open conversation.
Not only that, but you should also understand what you expect from your relationship and try to meet your partner in the middle. Not everyone will have the same expectations and desires. Often, a happy and satisfying relationship requires a bit of compromise from both parties.
Share this article on
Want to have a happier, healthier marriage?
If you feel disconnected or frustrated about the state of your marriage but want to avoid separation and/or divorce, the marriage.com course meant for married couples is an excellent resource to help you overcome the most challenging aspects of being married.
More On This Topic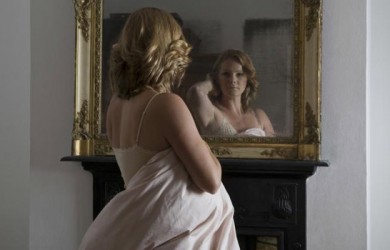 You May Also Like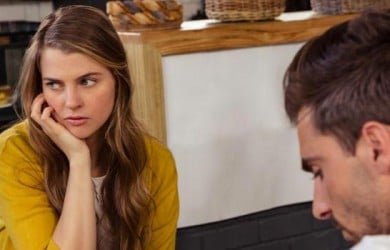 Popular Topics On Married Life