How to Be Submissive in a Relationship: 20 Ways
When you hear the word 'submissive,' what's the first thought that comes through your mind?
The word submission can trigger different reactions.
Women may view submission as a form of inequality. Some may also think that it only applies in the bedroom, and others, a form of surrender of their personality.
The reality is, learning how to be submissive in a relationship isn't that all bad.
If we fully understand the submissive meaning in a relationship, we'll see that it's even as positive as love.
First, we need to clear the definition and understand the misconception about submission in a relationship.
How do you define submission in a relationship?
What does submission mean in a relationship?
If you just view the word itself, you might view it negatively.
It's like you are surrendering all of yourself to another person. Some people may even think of submission as slavery to their partner.
Let's dig deeper. What is submission in a relationship?
First, let's define the 'sub' from the word submission.
Sub is a prefix. It means underneath, below, or under.
Then, the word 'mission' means a task that one has to fulfill, a calling, or a purpose.
Being submissive in marriage means you are submitting to your spouse. You are setting yourself under a mission of being a good partner.
The couple both submits themselves in one goal or mission – to have a prosperous, kind, and healthy relationship or marriage.
Even in the religious context, submission to your husband is a good thing. Therefore, being submissive to your partner is not a negative thing but a positive one.
Common misconception about being submissive in a relationship
Before we talk about how to be submissive in a relationship, we need to know the most common misconceptions regarding this topic.
Submission to a man in your marriage or relationship does not mean:
Having no voice in your relationship. You can submit to your partner without losing your voice.

Submitting to your husband doesn't mean you will put him first before your own religious beliefs.

It doesn't mean that you will allow your husband or your partner to

abuse

you – in any form.

4

. Submission to your partner

doesn't mean you will be a slave, in or out of your home.

Choosing to be submissive to the person you married does not mean you can no longer decide on your own.

Submission to your partner doesn't mean they'll be the dominant partner. They don't control. Instead, they take the lead and guide.

Submission doesn't mean that you'll play a doormat in your relationship.
These are just some things that we think are a part of submission.
The submission in a relationship that we are talking about is not about inequality but all about being under one mission: mutual respect and growth.
Also Try:

 Quiz: Are You a Dominant or Submissive Partner?
Submission and love
We are aiming for submission in a healthy relationship. Like any other rules in a relationship, love and submission should be mutual and should both exist.
If you are only in love, but you can't submit to one another, then it won't work. Power struggle, ego, and pride, all these things will come after the other.
If you will only submit to your partner, and there's no love and faith in God, it will also not work the way you want it to.
It may even lead to an abusive and controlling relationship.
Submission and love should be mutual.
The real submission definition in a relationship is when two people in love submit to mutual respect.
20 Ways on how to be submissive in a relationship
Now that we understand the real meaning of submission, we need to know how to be submissive in a relationship.
Let's look deeper into how to be more submissive in a relationship.
1. Respect your partner
The one thing your partner needs from you is respect.
It doesn't matter who earns more or who works more. Giving the respect that your partner deserves is a form of fulfilling your mission as a spouse and a way of showing your love.
Related Reading: 

20 Ways to Respect Your Husband
2. Communicate with each other
Another submission meaning in a relationship is when you are open to communication.
The most common problems that couples have roots in lack of communication. You also have to remember that your voice shouldn't be silenced. Being able to voice your opinion is your right, but do it with tact.
3. Listen to your partner
How to be submissive in a relationship is learning how to listen to your spouse without interrupting.
Most often, we get too excited to share or oppose the idea of our partners that we don't listen at all. You will have your own time to talk, but first, submit and listen. It is also a great way to show respect.
Related Reading: 

4 Tips to Be a Better Listener in a Relationship- Why It Matters
4. Show your partner that you trust them
A submissive partner allows themselves to trust wholeheartedly.
It is part of the covenant you have sworn together as a couple. You submit yourself to trust this person, and your partner should also do the same for you.
Trust is a foundation that will also make you feel secure and loved. It can help you grow, not just as a couple but as an individual.
Also Try: 

How Much Do You Trust Your Spouse?
5. Have a strong faith
If you have strong faith, your relationship will thrive.
However, there's a misconception on this one. You should have a strong faith that is inside you, do not rely on anyone, even your partner, for your spiritual strength.
Each one of you should already have a strong faith. Together, it will be greater and will help you through your trials.
Related Reading: 

16 Reasons to Keep Believing in Love
6. Allow your partner to provide
Most of us have work, and yes, if you are one independent and strong individual, that's great.
Your partner sure knows this fact too.
However, a part of submission in a relationship means allowing them to provide. Allow them to prove to you that they can and that they are happy doing it.
7. Allow them to take the lead
It's vital to allow your partner to be in charge.
This actually makes them feel that you trust their judgment and decisions. Aside from that, you will relieve yourself of some of the responsibilities in your marriage.
Your partner will also appreciate that you are allowing them to take the lead, and they'll make you proud, that's for sure.
8. Always ask for your partner's opinion
Understandably, most individuals nowadays are really independent.
They can budget, buy everything the whole family needs, juggle all household chores, take care of their kids, etc.
Amazing, right? However, it's still essential that sometimes, you should include your partner in these tasks.
For example, before buying a new refrigerator, you should ask your partner. Before you change sofas, do ask your partner what they think about it.
It doesn't matter if you are a hundred percent sure they'll agree with you; it makes them feel important when you ask about their opinion.
Related Reading: 

How Seeing Things From Your Partner's Perspective Can Boost Your Love
9. Be sensitive to your partner's needs
One of the great examples of submission in marriage is when you are sensitive to your partner's needs.
Usually, we put our needs and wants first before our spouse or partner. If they also do this, you're not submitting to the relationship, right?
Putting your partner's needs and wants may not be that easy at first, but if you're both on the same level of maturity of love, then they would be doing the same as well.
Related Reading: 

10 Emotional Needs You Shouldn't Expect Your Partner to Fulfill
10. Don't speak negatively of your partner – especially when there are other people
If you want to know how to be submissive in a relationship, then remember this, do not speak negatively of your spouse – especially through social media and to other people.
Understandably, you would have fights, but that's normal.
What's not normal is you would go online and rant. Or you call other people and tell them what you hate about your spouse.
This will never help your relationship. Be discreet. Indeed, you don't want your partner to talk about you behind your back, right?
You are a team. Ruining your partner's reputation will ruin yours too.
11. Be intimate with your partner
Sex isn't just relieving your carnal desires.
It also strengthens your bond. Another way to be submissive in a relationship is to put their pleasure first before yours.
12. Be your partner's best friend
Submitting to a promise of mutual feelings and respect allows you to grow as a couple and as an individual.
This is where you will realize that you have become best friends. You're each other's companion, and you're on the same page of love, goals, and faith.
13. Be the peacemaker of your household
A submissive wife will ensure that her home has peace.
Even if there are misunderstandings and problems, someone has to make sure that there will be peace in your relationship and home.
14. Maintain your home
What is being submissive in a relationship? Is it that one partner should always be the one to maintain the home all by themselves?
That's not what we mean. After all, you're not Cinderella, right?
We are not telling you that you should become a slave in your own home.
Instead, you should take the responsibility and the joy of keeping your house a home. Your partner will also take part in this.
15. Allow your partner to have a say in your finances
Even if you have your own money, letting your partner know about your spending is an act of respect.
You wanted to buy a luxury bag and you saved for it. Still, it's better to let your partner know.
Surely, you would want your partner to do the same with you, right?
Related Reading: 

How to Handle Finances Together and Improve Relationship
16. Be more patient
Being a submissive wife, you should start bringing peace by staying calm.
For the sake of your love and marriage, learn to be patient and calm. Avoid confrontation when you are both angry – this will lead to a more negative outcome. Control your emotions and see how it works.
Dr. Christian Conte with Kristen Conte discusses anger management for relationships. Watch their video here:
17. Assist your partner
As a submissive partner, let your spouse know that if ever they need anything from you – you're there.
It will make them feel a lot stronger once they know that they can count on you as a partner in life and decisions.
18. Be grateful
Another easy way how to be submissive in your relationship is to always be grateful to your partner.
A grateful heart will give you a good life, and that's true. Focus on this person's positive traits, efforts, and love.
19. Give your partner privacy
To submit to your partner means that you need to allow them to have their privacy.
If we want to keep ours, then our spouse has the right to keep theirs too. Not only will this make them feel that you trust and respect them, but they would also appreciate the gesture.
20. Focus on your partner's positive traits
There will be times when you would feel anger, resentment, and even that feeling that you want to give up.
When you feel this way, take time and remember all the positive traits of the person you love. We all make mistakes, and if we focus on those mistakes, our judgment would be clouded.
Conclusion
We all have our own roles when we enter a relationship.
Submitting to your partner doesn't mean that you are giving up your voice, freedom, and happiness. It also doesn't mean that you will be under a dominant that will abuse and control your life.
Submission to your partner simply means that you will be under a mission to love, respect, and grow together.
You are submitting yourself to your partner and the relationship.
How to be submissive in a relationship will take different steps. Submitting in form respect, being slow to anger, to appreciation – all of these won't happen overnight, but we can work on them.
Once we do, we would see how beautiful it is to be in a harmonious relationship.
Share this article on
Want to have a happier, healthier marriage?
If you feel disconnected or frustrated about the state of your marriage but want to avoid separation and/or divorce, the marriage.com course meant for married couples is an excellent resource to help you overcome the most challenging aspects of being married.
More On This Topic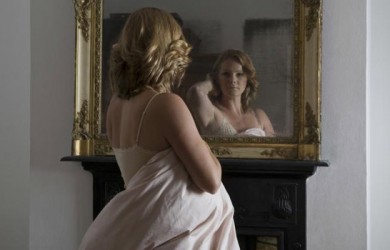 You May Also Like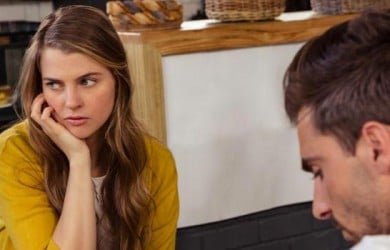 Popular Topics On Married Life