How Physical Relationship Before Marriage Affects Your Relationship
With the way sex is thrown around the media and society, one may wonder about the role of a physical relationship before marriage. Is it wrong to have a physical relationship before marriage?
Regarding a physical relationship before marriage, perspectives differ a lot. It also involves culture, background, beliefs, religion, experience, and upbringing. Some people see a physical relationship or romantic physical relationship as sacred. As such, they want it to be perfect, with the right partner and at the right time.
On the other hand, others have the urgent urge to experience uniting their soul with their sex partner. They believe in exploring physical relationships before marriage. This helps them know a person better and determines their compatibility. Some individuals also believe it gives them enough sexual experience before marriage.
In many religions, romance with a girlfriend before marriage or a physical relationship isn't permitted. If you are confused about whether a physical relationship before marriage is good or bad, keep reading this article.
What is an appropriate level of physical intimacy before marriage?
If there are so many controversies around physical relationships before marriage, is there an appropriate level of physical intimacy before marriage?
There is no standard level of physical touch before marriage. Again, your conviction about a physical relationship before marriage has more to do with religion, belief system, upbringing, background, and experience.
Religions like Islam and Christianity generally frown against a physical relationship before marriage or a romantic physical relationship. So, if someone is religious, they might not entertain sex. Similarly, someone who grew up in a strict home that went against sex before marriage might not be encouraged to try it.
In general, there is no appropriate level of physical intimacy before marriage. It all depends on the individuals involved and their principles and values. For example, two individuals might decide that kissing and hugging are the only activities they will engage in before marriage.
On the other hand, another couple might decide to go fully romantic and not worry about marriage. Some individuals practice full celibacy before marriage. The level of physical intimacy you participate in depends on you and your partner.
5 ways a physical relationship before marriage affects your relationship
Physical relationship before marriage affects us emotionally, psychologically, and physically. When you agree to have sex with someone, you are giving your body and one of the most private things about yourself to someone. It's vulnerable and has its pros and cons.
If you are curious about the effect of a physical relationship before marriage, check out the following five ways a physical relationship before marriage affects you:
1. It creates a bond between partners
Physical intimacy before marriage often involves sex. When you engage in sex, it strengthens the emotional bonds and connections you have. How you see your partner during the talking stage will differ after sex.
Although, this depends on how much you enjoy the activity. Some individuals call the relationship off the first time if the physical intimacy doesn't meet their expectations. Regardless, an enjoyable intimate activity brings you closer to your partner.
You see different sides to your partners in the intimate act that you would not have seen before. They become open and show you how gentle and passionate they can be. Also, you see how much they care about your needs and want you.
When partners engage in the physical act of making love before marriage, they are encouraged to share everything and know each other better. Also, it's an opportunity to know your sexual desire and needs.
Related Reading: 

10 Tips to Build Sexual Bond with Your Spouse
2. There is nothing to look forward to
One of the disadvantages of romance with a girlfriend before marriage is that you might not be enthusiastic about your future intimacy. You are all geared up, excited, and curious before you engage in physical intimacy. However, the moment you engage in the love-making act, you realize that's all to it.
Although you can have a memorable sex act that lingers in your mind, your expectations of what is to come in the future won't be as exciting. Besides, even if you have some expectations, they might be more or less than what your partner offers. This results in more problems in a marriage that could lead to divorce.
In addition, you may have little to give to another person in the future. The energy to make an effort to please your partner might have dwindled. Again, there are exceptional cases, but a physical relationship before marriage makes you give a lot before the long-term intimacy (marriage) starts.
3. You may get pregnant
Most often than not, women are at the receiving end of physical relationships before marriage. The reason is that you could get pregnant at any time if you don't use protection or have means of preventing pregnancy. It is also one of the reasons many cultures focus on admonishing girls to "stay away from men" and avoid sex.
Getting pregnant without preparation is the biggest disadvantage to physical relationships before marriage. You may be young and studying. Also, a woman might be in an important position in her career, and pregnancy might cause some delay.
There are several reasons why getting pregnant unprepared is wrong. It eventually affects you mentally and emotionally. For example, you might be forced to terminate a pregnancy that you would like to have but came at the wrong time. This leaves you with a guilty feeling that can affect you.
Also, it may force you to make certain decisions, like getting married to someone you don't like. Such a marriage isn't likely to last as it is based on saving yourself from the embarrassment of the physical relationship before marriage. Although a cultural phenomenon often influences this decision, it happens more than you think.
Related Reading: 

Marriage And Pregnancy Tips
4. You might not want to go ahead with the relationship
Depending on how you feel about the sexual act, you might not want to continue the relationship. Some individuals are only in a relationship because of sex. When they eventually engage in it, they leave you and see no reason to continue the relationship.
One of the reasons people act like this is that it's about lust for them. Sex, to them, is like having the desire to eat a particular meal. Once they have that meal, they become satisfied and move on to the next.
Unfortunately, this decision affects their partner and may greatly impact their subsequent relationship decision. To protect yourself in situations like this, ensure you understand what your partner wants. Some individuals only want sex, while others are in a relationship to see how far it goes.
Regardless of your partner's need, ensure it aligns with yours. There is nothing wrong if you want the same too. However, you must set your priorities clearly, so you don't get hurt. Ask yourself if you are comfortable with a romantic physical relationship even if it does not end up in a marriage. If yes, enjoy the moment and don't worry.
Related Reading: 

Consistency in Relationships: What It Means, and Why It's Important
5. You might feel trapped
One of the benefits of delaying sex until marriage is that you have more options when things go wrong. Men and women have different perspectives. They are two beings with unique emotional needs. Generally, women are emotional and expressive, while men are known to keep their emotions in check or hide it.
When sex happens before marriage, you may feel stuck in the relationship. You want to move on but can't because you have just shared your body with another person. You might feel guilty and forced to make the relationship work.
Usually, it's women that feel this way. We may have society to blame for that, as only women are shamed in sexual activities with a man. You ignore the obvious red flags and focus on making the relationship successful.
Meanwhile, your partner makes no effort at all. This is a dangerous path to take. If such a relationship leads to marriage, it is bound to fail early.
Learn about the signs of an unhealthy relationship in this video:
FAQs
Does having a physical relationship increase love?
Physical intimacy creates bonds and deeper connections between partners. It also facilitates love and affection. Sex helps couples share personal details about each other and settle their differences.
What does the Bible say about physical intimacy before marriage?
The Bible condemns the act of making love on the bed before you marry. Instead, it encourages abstinence, celibacy, self-discipline, and self-control. These are important qualities to have as a good Christian. According to 1 Corinthians 7: 8 – 9
"To the unmarried and the widows, I say that it is good for them to remain single, as I am. But if they cannot exercise self-control, they should marry. For it is better to marry than to burn with passion."
Is it wrong to have a physical relationship before marriage?
Many religions condemn physical intimacy before marriage outrightly. However, how you see physical relationships depends on your beliefs, culture, and background. Nonetheless, sex before marriage has its advantages and disadvantages.
Conclusion
Why is sex before marriage wrong? Is it wrong to have a physical relationship before marriage? These are questions that curious people have asked. Whether you see a physical relationship as good or bad before marriage depends on your beliefs.
However, physical intimacy has some effects on your relationship. Early sex may be experimental and fun, but it might affect your future relationship. If you need more help, you should go for pre-marriage counseling to have more perspectives on a physical relationship before marriage.
Share this article on
Want to have a happier, healthier marriage?
If you feel disconnected or frustrated about the state of your marriage but want to avoid separation and/or divorce, the marriage.com course meant for married couples is an excellent resource to help you overcome the most challenging aspects of being married.
More On This Topic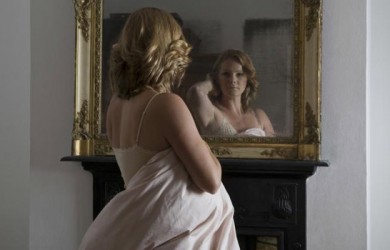 You May Also Like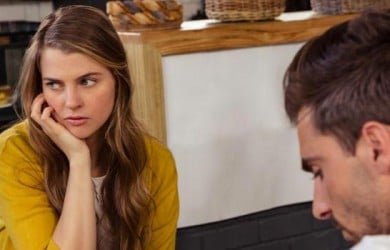 Popular Topics On Married Life