How to Manage Your Relationship and Marriage Duties Together
There was a time when there was a clear line between the marital responsibilities of couples. The husband brings home the bacon, the wife defrosts it, cooks it, sets the table, cleans the table, wash the dishes, etc. — every day including weekends and holidays while the husband watches football.
Ok, that's just an example, but you get the idea.
Today, expectations are higher for both parties. It's supposed to foster a better sense of closeness and cooperation within the family. We expect it to relieve the traditional burden set on families.
But is that what's really happening?
Maybe or maybe not. But if you're living (or want to live) in a modern family scenario, then here are some marriage duties advice to make it work.
How have marriages not changed?
There are a lot of things that evolved the family dynamics in a modern urbanized world. But there are things that haven't. We will discuss those first.
1. You're still supposed to stay loyal to each other
Just because you and your partner are too busy to spend time together because of your demanding careers, that is not a reason to cheat on them.
Related Reading: What is Loyalty & Its Importance in a Relationship?
2. You are supposed to nurture and prepare your child, not protect them
You don't protect them, because you can't.
It's practically impossible to know what your child is doing, where they are, who they are with, in the span of 24/7/365 for the rest of their lives.
What if you are dead? If you can't protect them 100% of the time you are with them, then something bad could happen when you aren't there. The only way to do that is to teach them to protect themselves.
3. Your job is to teach them right from wrong
Train them to clean up after themselves, or avoid messing up in the first place. It's the only way you can be there (at least in spirit) to protect them forever.
What are the marriage duties of a modern family
It's assumed that single parents, even those that are still married but separated don't need to fulfill their marital duties.
But for everyone else who's married and understood the "What hasn't changed." section, here are some tips to get your modernized version of a marriage running like a well-oiled machine.
1. Separate budgets for him, her, and the family
Just like Congress, budgeting and calculating how much we want to pay ourselves is a tricky business.
First, do it monthly or weekly depending on how often you check your finances. For instance, Business people do it monthly and most employed people are paid weekly. Things change, so it needs to be discussed each time.
If everything is stable, then a budget discussion should only take ten minutes. Anyone can spare ten minutes a week to talk to their spouse, right?
Here's the order of what needs to happen –
Combine your disposable income (Family budget)

Disburse work allowance (Transportation Costs, Food, etc)

Subtract household expenses (Utilities, Insurance, Food, etc)

Leave a significant amount (at least 50%) as savings

Divide the rest for personal Luxuries (Beer, Salon budget etc)
This way neither couple would complain if someone buys an expensive Golf Club or a Louis Vuitton bag. It doesn't matter who earns more, as long as the personal luxuries are divided with consent prior to being spent.
Work allowance is more important than utilities because you can live without electricity at home, but if you can't afford the subway to go to work then you're screwed.
Related Reading: 15 Tips to Manage Finances in Marriage
2. Find alone time together
Just because people are supposed to settle down when they get married, that doesn't mean they should stop dating each other. Never let an entire month pass without at least watching a movie together (even at home) with just you and your spouse.
Get a babysitter or leave the kids with relatives if you need to leave the house. Sometimes spending even just a few hours away from everything will do wonders for your mental health and improve your relationship.
Related Reading: 20 Ways to Create Alone Time When You Live With Your Partner
3. Fulfill each other's sexual fantasies
Couples that have dated for a long time have probably done this, but you shouldn't stop doing it after your married. Keep your body in optimal condition by exercising and eating right.
As long as sexual fantasies don't involve anyone else, such as threesomes and gangbangs, then go do it. Roleplay with costumes if you have to, but don't forget to prepare a safe word.
Having sex with the same person for years can get stale and boring.
Eventually, it will feel more like a "duty chore" than something fun. It creates cracks in the relationship and could lead to infidelity. Since you are already committed to one person, do what you can to spice it up. Besides, your choices are to get adventurous with your sex life or eventually break up.
4. Do household chores together
Modern families have multiple streams of income from both partners.
It follows that household chores are shared the same way. It's best to do them all together, its more fun and deepens the relationship. Clean together, cook together, and wash the dishes together. Involve the children as soon as they are physically able to do it.
It's understandable that a lot of kids would whine and complain about doing chores. Explain to them that they would be doing it all their lives just like you have to do it now. Learning how to do it early and efficiently will give them more time when they move out.
That way they won't spend their college weekends trying to figure out how to iron their own clothes.
Takeaway
That's it. It's not a lot, and it's not even a complicated list. Marriage is about sharing your life, and it is not a metaphorical statement. You can't really share your heart, body, (except maybe your kidneys), and soul with someone.
But you can share your hard-earned money and limited time with them to build a promising future with a memorable past.
Marriage duties mean you have someone willing to help you with every aspect of your life. They will do it because they love you and care for you. But the most important part is not expecting that to happen, but doing it for the person that you chose to love and care for in return.
Share this article on
Want to have a happier, healthier marriage?
If you feel disconnected or frustrated about the state of your marriage but want to avoid separation and/or divorce, the marriage.com course meant for married couples is an excellent resource to help you overcome the most challenging aspects of being married.
You May Also Like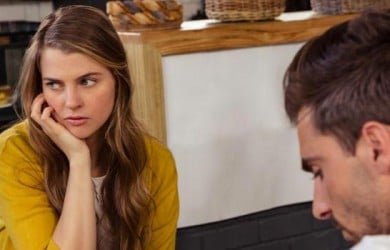 Popular Topics On Married Life