What Does Sex Feel Like for Men? (15 Things That Run Through His Mind)
Ladies have been wondering ever since the dawn of creation this particular detail about their partners. "How are they feeling" or "How is it for them?" are common questions they are confronted with, but luckily we can get pretty close to describing the sensation; well, more or less. So, what does sex feel like for men?
What does sex mean to a man?
What does it feel like to have sex as a man? Sex, for men, can mean power and masculinity. To men, sex can mean that they can move a woman make her feel loved, protected, and cared for. When men can satisfy the woman, they are with sexually, they feel empowered. Sex can mean validation for men.
Watch this video to understand what sex addiction means.
Why is sex pleasurable?
Sex is a medium for life to sustain. In many species, sex is just a way to reproduce. However, in humans, sex is also pleasurable. When people have sex, the brain interprets the signals as pleasurable.
What does sex feel like for men? Is it pleasurable for them? Does sex feel good to men?
How does sex feel for a male? The nerves in the body's reproductive organs send out signals to the brain, which it uses to create sexual sensations. Neurotransmitters such as dopamine, oxytocin, and prolactin are produced, making us feel love, intimacy, closeness, and pleasure.
How does sex feel for a guy? Pleasure derived through sex for men is mostly created by erogenous excitations of their penis during intercourse. Men can feel pleasure in multiple places on their penises. Men who aren't circumcised still have their foreskins respond to stimuli with better erections.
This is because the foreskin is made of two separate layers, rich in nerve endings that react instantaneously to touch during the initial stimulation phases. Interestingly, these neural receptors become active only when the foreskin is stretched or rolled over the glans (the sides of the head of the penis).
Besides the receptors responsible for pleasure, the foreskin also holds some responsibility for premature ejaculation alert. The Meissner corpuscles, as they're called, are minuscule receptors that are similar to those found in the tips of our fingers. When a man is on the brink of ejaculating, these minuscule receptors found in the second layer of the foreskin alert him.
Is sex painful for guys the first time?
Women can often experience a little pain during sex, especially the first time. This makes them question if men also feel the same way during sexual intercourse. What does sex feel like for men? Is it painful?
Sex should not be painful for guys unless something is wrong. An infection, allergy to latex, a physical condition that causes the foreskin to be too tight, or irritation from previous or current sexual or non-sexual activities can make sex painful for guys.
Related Reading: 

20 First Time Sex Tips for Men
What does sex feel like for men?
What do men feel during sex? For women to best understand this, we will share a statement of one of our editorial colleagues. Here's how sex feels for men-
"Ladies, you have to try to imagine your clitoris being engulfed under a hot, searing pressure. Yeah, I think that's the feeling."
In rough terms, that's what it feels for most of us men, but let's try to delve deeper into the anatomy of the male reproductive system. Unlike women, men have sexual organs outside of their bodies, not inside.
The penis and testicles are the two parts of the male reproductive system. The penis is composed of three layers of spongy-like tissue. When a man becomes excited, blood rushes through those spongy tissues, filling it with blood and causing it to be erect.
The head of the penis is heavily innervated and thus very sensitive to tactile stimuli. The head is covered by a foreskin, which folds twice over it when it is not erect. Some men have their penises circumcised, and because the head is more exposed to friction done against underwear, sensibility is gradually lost over time, compared to uncircumcised men who constantly have it protected by the foreskin.
Related Reading: 

How Important is Sex for A Man
1. Arousal
It all starts with arousal. The man is aroused by sexual stimuli coming from someone interested in him. Blood rushes through his veins and arteries at an astonishing speed and fills in the gaps found in the spongy tissue of his penis. This is the first thing about the list of what men feel during sex.
2. Plateau
Before a man reaches orgasm, he first comes to a plateau. This means that his system is preparing himself for the orgasm that is soon to come. This usually lasts between thirty seconds to three minutes, depending on the individual, and is accompanied by involuntary spasms in the groin area, increased heart rate, and pre-ejaculatory liquid release.
3. Emission
When the moment of orgasm comes, this is also split into two phases. The first one is called emission. This means that the body has reached a point of no-turning-back and is ready to ejaculate.
4. Ejaculate
This is the second part, where muscle contractions occur, sending signals of delight and dopamine rushes to the man's brain.
Related Reading: 

How to Last Longer in Bed – 20 Ways
5. Refraction
After the semen has been delivered, the penis will start to turn flask, and a period of refraction happens. This period varies between men in age, where younger males have lower refraction periods than older men do.
12 things that run through a man's mind during sex
Sex is subjective. It is not just about one person. It is about the other person involved, their feelings for each other, their intentions regarding sex, and many, many other things. Therefore, to say for sure, what goes through a man's mind during sex could be tough.
If you wonder what does sex feel like for men, here are twelve things that might run through a man's mind when he is having sex with a partner.
1. Men can feel pressure
Men are known to feel pressure regarding sex. They may believe that it is their responsibility to ensure that their partner feels pleasured. This can make them feel pressured for their best performance each time.
2. Men may need validation
What does sex feel like for men?
Since satisfying their partner is very important for men, validating what they are doing is important. So, if you are enjoying the way he is exploring your body, letting him know may be a good idea.
3. Waiting may not be the best route
Some people like to play by the dating rules and withhold sex until a certain time. While that may work for them, it can be a little off-putting for men they are involved with for intimacy and sexual chemistry reasons. Men may like to know how sex works between them and the person they are involved with.
4. Men may be conscious of their bodies
The popular opinion is that women are very conscious of their appearance. However, even men are very conscious of their bodies and can feel underconfident if they do not meet the ideal standards.
5. One size does not fit all
What does sex feel like for men? Do they feel the same way with everyone?
Every person is different, and what works for one might not work for another. There is no way to understand a man sexually, apart from having sex with him a few times at least.
6. Men may act distant because they care
Sometimes, a man may be distant during sex because of the many things running through his mind while you are in the act. Men need to make their partners feel pleasured but comfortable. They can end up being in their head a little too much, making their partner feel like they are being distant.
7. Sex can be about power for men
For men, dominance and power have a huge role to play when it comes to sex. However, it does not have to be a bad thing. Men like to dominate in bed because they want their partner to feel out of the world pleasure.
8. Men do not want sex all the time
What does sex feel like for a guy is a very subjective question.
Contrary to popular belief, men do not want to have sex all the time. Men also want to have sex when they like someone and feel attracted to them. They do not wish to have sex with anyone they come across.
9. Sex can be an affirmation
For some men, sometimes, sex can affirm how they feel about their physicality. For instance, if someone they consider more good-looking than them desires them sexually, they feel validated.
10. Men can be monogamous
Another popular belief is that men are more prone to sexual infidelity and are almost unable to have monogamous sexual relationships. It has been assumed that this is the case because historically and culturally, men are believed to seek more sexual variety.
11. Testosterone and desire play a big role
It has been proven that if a man doesn't have any sexual drive at all or impulse for engaging in sexual intercourse, he is suffering from low clinical levels of testosterone in his system or underlying mental illness that is generally listed as being depression.
12. Emotions play a big part
Emotions play a big factor in the sexual experience that a man is having. Sharing emotions with a beloved partner in sexual intercourse contribute very much to the experience.
How do men feel after sex?
Now that we have answered the question, what does sex feel like for men? Let us see how they feel after sex.
A lot of people wonder how men feel once sex is over. The feeling after sex is pretty mutual for both men and women. They feel happy, elated, and bonded with their partner. However, research suggests that some men may feel irritable, sad, and distant after sex.
This is referred to as post-coital dysphoria. The condition is also called a post-nut syndrome.
How often do men need sex?
According to statistics, most men under 60 think about sex at least once a day. They also fantasize more about sex than women do. Men also think about casual sex more than women. A healthy amount of sex would mean 4-5 times a week.
However, there is no "right amount" of sex that people need or can have. It depends on people's desires, sexuality, and other factors.
Can good sex make a man fall in love?
If good sex can make a man fall in love with you, you cannot have a simple yes or no answer. Sexual chemistry and compatibility play a significant role in people's relationships. However, one can fall in love without the sex in the picture. Physical attraction plays a role in the overall relationship, but it is not the only factor determining who falls in love with you and for what reasons.
Conclusion
What does sex feel like for men can be a difficult discussion. Sex is important, but it is also very subjective. Sex can be perceived in different ways by different people. The most important things about sex include knowing your body, exploring what you like, and consent. As long as both partners are in it, sex can be an exciting discovery.
Share this article on
Want to have a happier, healthier marriage?
If you feel disconnected or frustrated about the state of your marriage but want to avoid separation and/or divorce, the marriage.com course meant for married couples is an excellent resource to help you overcome the most challenging aspects of being married.
More On This Topic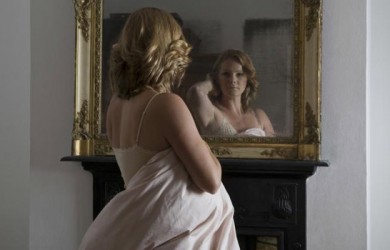 You May Also Like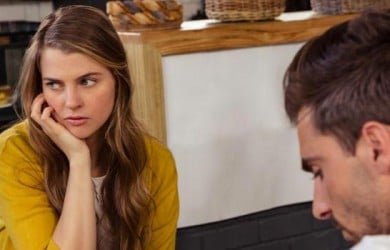 Popular Topics On Married Life