How to Last Longer in Bed – 20 Ways
When it comes to sex, the more you know, the better.
From different forms of foreplay, exploring sex toys to different sex positions, being a pro in bed will benefit you and your partner for a long time.
Of course, when engaging in these exciting sexual experiences, the last thing that we want is for it to be over in less than five minutes.
Quickies are exciting as well, but we don't want every intercourse to be one. So, if you want to know how to last longer in bed, then you've come to the right place.
Do you suffer from premature ejaculation?
Do you feel like you are ejaculating earlier than you want to? Do you feel insecure about it and suspect that you're experiencing PE or premature ejaculation?
The first thing to answer here is the average length of time before a man ejaculates.
While most men say they ejaculate between 5 – 10 minutes upon penetration, research shows that the average time to ejaculate after penetration is about 5 1/2 minutes.
It's also normal to ejaculate less than the average time upon particular occasions. Still, if you think you are constantly ejaculating prematurely, then you might want to start learning how to last longer in bed.
5 Factors that can affect the duration of sex
Men who do not last long in bed or those who experience premature ejaculation are more common than you think. It's not often talked about but has been bothering many men for a long time.
There can be many reasons why men fail to last longer during sex.
If you want to start overcoming premature ejaculation, you must be aware of your overall health first. Here are 5 of the most common causes of PE or premature ejaculation and ED or erectile dysfunction.
1. Smoking
Do you smoke? Did you know that many smokers experience health problems such as heart diseases, erectile dysfunction, and even premature ejaculation?
One of the consequences of smoking is that it disrupts blood vessels in your penis. This is why some men who smoke have a hard time having an erection and can also ejaculate early.
2. Extra sensitive penis
Sensitivity on a man's penis is, of course, normal. However, if it's too sensitive, this can cause premature ejaculation and even affect your sex life.
3. Stress
Stress can cause so much damage mentally and physically.
When you are stressed, it can disrupt the signals between your body and your brain. This can prevent arousal and even ejaculation.
4. Diabetes
One complication of diabetes is the damage of your blood vessels. These nerves and blood vessels control a man's erection and ejaculation. This is why some men have a hard time keeping an erection and even affect ejaculation.
5. Medications
Some medications affect the testosterone levels of men. Some may experience a loss of interest in sex, erectile dysfunction, and even PE.
17 ways to last longer in bed
If you are not satisfied with how long you last in bed, then check out these 17 ways to last longer in bed.
There can be many ways to last longer in bed, and it's nice to know that these are all easy to follow.
1. Try edging
"What can I do to last longer in bed?"
This is a question that men want to ask experts, and one of the easiest ways to ejaculate is to try edging or teasing.
Edging is a technique that many men use to delay ejaculation. You simply have to stop when you feel that you're near ejaculation. Pause for a minute or two before you thrust again.
2. Squeeze the base
Simply stop from thrusting and then 'squeeze' just below the head of your penis. It works like magic as it stops you from ejaculating. It's one of the oldest and most effective tricks to last longer in bed, but be careful not to bend your penis.
Just give your penis a firm grip to stop from ejaculating prematurely.
3. Try outercourse positions
Did you know that choosing a specific sex position to last longer is possible?
If you know some perpendicular sex positions, then give that a try. It feels good, but it avoids tickling those erogenous spots.
Also Try : What's Your Ideal Sex Position?
4. Experiment and have fun
When you have missed your partner and see each other, it's normal to feel extra excited. This often leads to ejaculating too soon. Of course, we don't want this.
We want to know how to make the orgasm last longer so we can enjoy it better, right? Take this time to try something new and fun. New sex positions, foreplay tricks, or sex toys can divert your attention and make your date extra special.
5. Masturbate beforehand
If you masturbate around an hour or two before your date, this will make it harder for you to ejaculate too soon when you do it again. It's one of the long-lasting sex tips that you can use every time, and what's great about this is that your partner wouldn't even notice.
6. Focus on fun foreplay
Focus more on foreplay. This is one of the techniques to last longer in bed, and your partner will surely love you for it.
Not only will you lengthen the sexual pleasure for both of you, but you will also have a more intense orgasm.
Related Reading: 

7 Moving Tricks for How to Be Good in Bed
7. Use sex toys
Since you are focusing more on foreplay, why not incorporate sex toys?
If you may want to stop thrusting, you can substitute a toy rabbit or a dildo. It makes sex more fun, and you'll last longer.
Related Reading: 

30 Best Sex Toys for Women
8. Focus on your partner's pleasure
When you are in the heat of the moment, you will surely reach the peak in no time. Another way on how to last longer in bed is to focus on your partner's pleasure.
When you're too aroused, take a step back and focus on your partner. You can find so many ways to pleasure your partner, and this gives you time as well.
Related Reading: 

Tips to Heighten the Pleasure Derived from Intimate Sex
9. Try penis rings
Do you want another way to last longer in bed tips? Try out cock rings or penis rings.
A penis ring aims to restrict the blood flow to the shaft of your penis. This can delay the ejaculation and make it more satisfying. Talk about hitting two birds with one stone.
10. Switch up locations
Skip the bed this time and try new locations. This may heighten up your excitement and give you intense ejaculation, but it's also an effective way to have sex for a long time.
Don't lead your partner to the bedroom; instead, go to the kitchen, your dark balcony, or the rooftop, perhaps?
Related Reading: 

7 Things Couples Should Do in Bedroom
11. Try deep breathing
You have heard about deep breathing before, right? Some say that learning this technique can help shift the focus of your mind and control your ejaculation.
Watch this video to know more about breathing techniques that help reduce PE.

12. Briefly stop stimulation
If you think you're too sensitive to sexual stimulation, then try your best to reduce them. Again, shifting the focus of the sensation from your body to your partner can make you last longer in bed and make you a better lover.
Your partner would appreciate the extra foreplay.
Related Reading: 

11 Stages of Physical Intimacy in a New Relationship
13. Try out condoms
Some people don't like using condoms because they decrease pleasure and sensitivity. This is what you need to prolong your ejaculation.
Wear a condom or try those with desensitizing creams.
14. Don't rush sexy time
Remember how stress can impact ejaculation? If you're always in a rush or thinking about your meeting later, you won't enjoy lovemaking. You won't even have time to try out most of these tips to last longer in bed.
So, if you can, free some time from your busy schedule so that you won't have to feel rushed and stressed. If you're relaxed, you can last longer in bed. You can also have fun and enjoy trying out new ways to pleasure your partner.
Related Reading: 

20 Causes of Stress in Relationships and Its Effects
15. Try Kegel exercises
Did you know that men can also do kegel exercises?
It's one of the best and natural ways to last longer in bed.
Once you've mastered the kegel exercises, your pelvic floor will strengthen, and you will have more control over your ejaculation.
To do this, try to cut the flow of your urine – that's your PC muscles working. Now, try to do these exercises repeatedly, around ten sets.
Related Reading: 

20 Sexual Habits That Can Hurt and Help Your Sex Life
16. Try delay sprays
Another tip that you can use on how to last longer in bed is by trying delay sprays.
It works by temporarily numbing the penis' nerves, thus decreasing the sensations that lead to premature ejaculation. Just make sure that you read the label and follow the instructions properly.
17. Seek medical help and don't be shy
It's fun and challenging to try out tips on how to last longer in bed, but there are exemptions. Sometimes, there's more to it than just being too excited.
It's better to consult your doctor to see if there is an underlying problem affecting your sexual performance and much more. Don't be shy about this, and be willing to cooperate with your physician.
5 fun positions to try to make sex last longer
Do you still remember tip number 3?
Certain sex positions can help you last longer during sex! Here are five sex positions to try.
1. Spooning
If you are not used to this position, it can be a little tricky. Just lie on your sides while you are facing the same direction. Make sure that your hips are lower than your partners. Snuggle and slowly penetrate your partner.
This position delays ejaculation because it creates a shallow penetration.
2. Sitting
Get a sturdy chair or just sit comfortably on your bed, legs crossed. Ask your partner to slowly sit on you and let your partner wrap her legs around your back. Don't forget to look at each other while your partner grinds you.
This position works because you can stop anytime and focus on kissing and avoiding ejaculation.
3. Non-penetrative missionary
You can pull out and stay in the missionary position, then start kissing, touching, and even rubbing your bodies together.
This outercourse position or non-penetrative missionary can still keep the fire burning without reaching climax. It's a way to enjoy the moment and how to have sex for a long time without ejaculating prematurely.
4. Sit on the throne
Get a sturdy chair or sofa, and then sit comfortably there. Guide your partner and slowly let her sit down on you. Let your partner grind, move up and down, and take control.
This is an alternative to the famous doggy-style position. Since your partner is in charge, you can enjoy it, but everything is controlled. In any event that you're near ejaculation, you can simply tap her shoulder, and she can pause.
5. Woman on top
Lie on your back and enjoy one of the most loved sex positions. It works because your partner is the one in control.
It's better if you have already talked beforehand so that you can just tap her or send her a signal that you're already near ejaculation. Then, your partner can slow the pace or even pause for a bit.
Related Reading: 

20 Best Sex Positions for Women
Conclusion
These long-lasting sex tips are easy to follow – you just have to focus on your goal.
When you are experiencing premature ejaculation, this can affect your self-esteem and even your concentration. Instead of enjoying the moment, your thoughts would be racing about how long you're going to last.
Let's break this by following these simple techniques. It's also lovely to talk to your partner and open up. Don't be shy about it because it's something that you can work on. Remember that lovemaking is a two-way street, and your partner is there for you.
Now that you know how to last longer in bed, you will be more confident about yourself. Lastly, be open to receiving expert advice or even help if needed. Many medical conditions can affect your performance, and it's never wrong to seek help.
Share this article on
Want to have a happier, healthier marriage?
If you feel disconnected or frustrated about the state of your marriage but want to avoid separation and/or divorce, the marriage.com course meant for married couples is an excellent resource to help you overcome the most challenging aspects of being married.
More On This Topic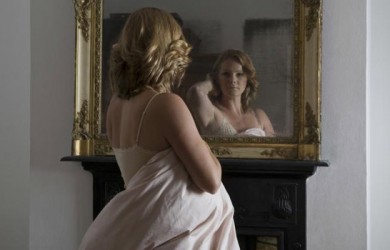 You May Also Like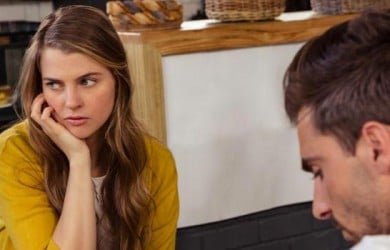 Popular Topics On Married Life