10 Ways How Unresolved Sexual Problems Can Ruin Your Marriage
Being in the Honeymoon stage of a relationship doesn't last forever, which is why unresolved sexual problems in relationships or marriages need to be resolved as soon as possible.
Sex issues in marriage such as premature ejaculation, erectile dysfunction, and being unable to achieve orgasm, generally don't go away by themselves.
Unresolved intimacy problems in a relationship can be a source of ongoing sex anxiety in marriage and stress, and may result in ruining your marriage.
The third British national survey of sexual attitudes and lifestyles found that, overall, 15.0% (13.9–16.2) of men and 34.2% (32.8–35.5) of women reported lacking interest in sex.
This was associated with age and physical and mental health for both men and women, including self-reported general health and current depression.
A person's brain can get confused as to what they want. While it appears to most people that sex "just happens," the reality is that the brain requires a sequential combination of "messages," which then triggers hormonal responses and the relevant muscle programs.
When the wrong messages are given to the brain due to mental, emotional, or physical distractions or mental contamination, then the brain cannot respond with the wanted program, and the resulting chaos ensues.
This causes further anxiety, disappointment, and mental duress to all concerned!
Is it normal for couples to have sexual problems?
Sex is an important part of a romantic relationship or marriage. It is when all components of physical and mental attraction come together that you form a bond with someone where you feel happy and secure.
You may have heard individuals complaining 'premature ejaculation is ruining my marriage' or 'erectile dysfunction is ruining my marriage' which explains how common sex issues are. There can be serious emotional effects of sexless marriage which need to be addressed.
However, sexual problems among married couples may be more common than you think. A research reports that more than 40 percent of men have reported sexual dysfunctions such as erectile dysfunction, ejaculation dysfunction. Meanwhile, over 60 percent women said they experienced sexual problems in arousal or orgasms.
Imagining the worst scenarios
Because we're not taught a complete start-to-end procedure for sex (for either gender), and therefore we don't understand the order in which the sexual programs must work, we often conclude that these sexual problems in marriage are happening for an entirely different reason.
We might imagine that we are in some way deficient as human beings and, therefore, incapable of being able to enjoy normal sex.
For others, it's a torturous cauldron of imagined realities as they try to figure out the reason behind their partner's sexual issue.
For example, it's common for a man to lose his erection hardness during foreplay. This usually happens when he is putting too much of his attention on his partner's satisfaction.
From her perspective, however, due to a lack of real sex education knowledge, she imagines he is no longer attracted to her, doesn't love her – or worse, and is having an affair!
Many relationships fail due to these problems because of imagined scenarios and emotional resistance, which then builds in opposition to those unwanted thoughts.
couples often have sexual problems due to differences in preferences or even opinions. Next time someone complains that their husband has premature ejaculation, just make them aware of the dangers of sexless marriage.
5 Reasons for lack of sex and intimacy
There can be many common and uncommon reasons behind lack of physical connection in a relationship. Here are some of the unresolved sex problems that your marriage might be facing along with advice on how to deal with them:
Mismatched libido:

This is the point at which one of the partners has a higher sex drive than the other. An ideal approach to deal with this is to open up to your partner and inform them regarding how you feel, without accusing anybody.
On the off chance that you need specialist help, you can generally find an expert who might have the option to manage you in an ideal manner.
Stress:

On the off chance that you are searching for an approach to fix the unresolved sex problems in your marriage, you need to manage the guilty party – stress. We've spent our lives being informed that men are consistently seeking sex, and this is just false.
Worry at work or home can leave people feeling depleted, making rest more appealing and engaging than sex. Studies have discovered a connection between stress and diminished sex drive. Talk to your spouse about what's causing the stress and do what you can to help take the weight off their shoulders.
Communication issues:

Sex is a significant part of a relationship, yet it is the least discussed. Discussing it not simply force you to find out about the sentiments of your spouse and their unresolved sex problems. The key here is to pick a time and place where both of you can be separated from everyone else and simply talk things over. Make sure to stay away from blame and pointing fingers and make it more about the issue.

Low self-esteem:

Self-esteem issues don't just influence ladies; nobody is absolved from feeling down about themselves. Low self-esteem can negatively affect your marriage and relationship, especially concerning physical closeness. If self-esteem is the cause of your unresolved sex problems, develop the habit of commending and appreciating your partner. Praise your spouse and let them realize that you find them appealing.

Mental health problems:

mental health issues such as anxiety and depression can affect libido levels. They are also closely linked to a person's self-worth and self-esteem, which also have an effect on a couple's sex life.
Also watch TEDx talks by Mary Caire, MD, a practicing functional medicine physician, exploring the connection between libido, hormones, and health:

5 common sexual problems in marriage
As mentioned before, sexual problems in married life are not uncommon and can affect a large portion of the population. Various studies conducted in America prove that at least half the population in the country is affected by sexual problems in their marriage.
What are some of the common sexual problems in marriage? Read this article to know more.
How unresolved sex problems can ruin your marriage
Unresolved sexual problems can have long-lasting and adverse effects on your marriage. Here are some ways it can ruin your relationship over time and why you need to keep a check.
1. Cause for infidelity
One of the ways in which unresolved sexual problems can ruin your marriage is that it can become a cause for infidelity. When a couple grows apart because of sexual problems, they may seek that bond somewhere else. Infidelity can become a cause for separation or divorce, when discovered.
2. Reduced communication
Another way unresolved sexual problems can ruin your marriage is that it can affect one of the vital pillars of your marriage – communication. Communication is essential for a healthy marriage. However, when you have too many unresolved issues, they can lead to building up resentment, and affect effective communication in a marriage.
3. Growing apart
For many reasons, you may grow apart from each other if you have unresolved sexual problems in the marriage. You may not feel the love, affection, or trust in your marriage anymore.
4. Trust issues
When you have unresolved issues, you end up not trusting your partner enough. That is because you fear how they will react when you bring it up, or just assume that you will not be able to find a solution to the problem at hand.
Related Reading: 

How to Resolve Trust Issues in a Relationship
5. The blame game
Another way that sexual problems can ruin a marriage is the blame game. When the both of you are frustrated with the issues, and cannot find a way out, you may end up blaming each other for the problems, without realizing that it solves nothing.
6. Saying things you do not mean
The built-up frustration, resentment, and feelings of being unheard can lead you to say things you do not mean. Some of these things can be really hurtful, and difficult to get over.
7. Meet your needs elsewhere
While it is absolutely okay, in fact, healthy, that you do not try to meet all your needs from a romantic relationship, unresolved sex problems can cause you to look for the comfort, and connection you need from your partner, elsewhere. Emotional effects of a sexless marriage can include extramarital affairs or infidelity.
8. Separation
Unresolved sexual problems can cause your marriage to fall apart to a point where you start considering separation. Even if you do not take the route of a divorce, you may end up staying apart for a long time.
Related Reading: 

What Does It Mean to Be Separated?

9. Divorce
Some marriages may not be able to survive unresolved sexual problems at all, and the couple may end up getting divorced.
10. Family problems
Unresolved sexual problems can have an adverse effect on the family as well. Children, especially, may suffer because of fights, arguments, or disagreements due to such problems.
5 ways to fix sexual problems in your marriage
Resolving existing sexual problems is crucial to keep your relationship happy and healthy. Here are five ways you can salvage your marriage and fix sexual problems in your relationship.
1. Acknowledge
Whether it is a physical issue, or problems with your relationship emotionally, it is vital that you acknowledge it yourself. Unless you do so, you will not be able to solve the problem. However, when you do, you will already have won half the battle.
2. Address
The next step in the process of solving sex problems in your marriage is to address the problem. Talk to your partner about it. Look at the problem from their perspective. If needed, address the problem with a professional in order to solve it better.
3. Change things up
Sometimes, something as simple as changing things up can help a great deal. Change the place where you have sex, change the way you initiate it, and the reason why you do it.
4. Focus on your emotional connection
Emotional and physical intimacy go hand in hand. Ensure that you work on your emotional connection if you wish to have a sustainable physical connection.
5. Seek help
If you feel that your issues cannot be dealt with internally, seeking the help of a professional is always a good idea. Whether you need a physical examination, or need couples counseling, you can always talk to someone who might know better.
How does sexually rejecting your spouse affects your marriage?
Sexually rejecting your spouse in your marriage does not mean not wanting to have sex with them, or being intimate with them once. It means you do not wish to be in a physical relationship with them as of now, for a prolonged period of time.
This can adversely affect your marriage. For once, they may think something is wrong with them, or that you do not feel attracted to them. While this may be true, it can cause resentment, self-esteem issues, communication problems, and more in your marriage.
Withdrawing sexually and emotionally
A man who has trouble with sex or difficulty having sex may withdraw emotionally as he tries to figure out what he's doing wrong. He may watch porn instead of having sex with his partner just so he doesn't fail.
A woman who is constantly unable to achieve orgasm can become apathetic toward sex as she can never achieve her ideal result.
All of these marriage intimacy problems frequently result in a lack of libido as sex just becomes too difficult and emotionally taxing for both partners.
Sometimes a woman will refrain from unfulfilling sex so she doesn't hurt her partner's feelings, whereas her lack of interest will increase his burden.
Whether they occur intermittently or are an ongoing source of concern, if you and your spouse are suffering from intimacy issues in marriage, it's better to take action sooner rather than later so it doesn't ruin your marriage.
Know that the real deficiency is a lack of relevant knowledge for correct sexual techniques, which can be easily learned.
With these answers, you will be able to restore an ailing sex life into an amazing sex life where both partners feel relaxed, happy, confident, and connected.
Tackle the issue before it's too late
Sex is often a huge part of any romantic relationship or marriage. While it is not impossible for a sexless marriage to survive, it can be a factor that breaks relationships.
It can also be a root cause for many relationship issues that arise from unresolved sexual problems in the marriage. If you are experiencing any such issues, you can try to resolve them yourself, take help from a professional, or try a course that can help you navigate this path.
Share this article on
Want to have a happier, healthier marriage?
If you feel disconnected or frustrated about the state of your marriage but want to avoid separation and/or divorce, the marriage.com course meant for married couples is an excellent resource to help you overcome the most challenging aspects of being married.
More On This Topic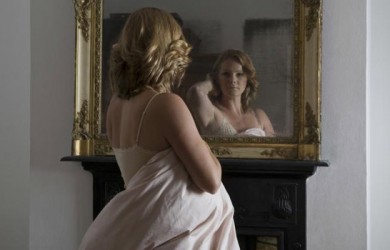 You May Also Like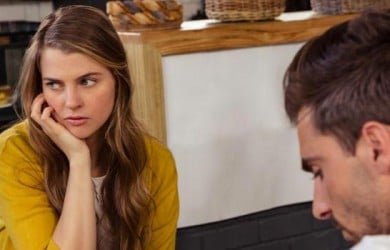 Popular Topics On Married Life