7 Behaviors That Make You the Ultimate Sex Goddess
What turns a woman into a sex goddess in the eyes of a man?
These are the questions we are asking in this article. But before we start, even though we're looking at how a male views a woman, the notion of a sex goddess is not to please a man, but more to help women realize and release their inner sex goddess so that they can thoroughly enjoy the art and act of a natural blessing which is the delight of sex.
Not many women are so confident that they even feel like a sex goddess at the best of times which is a shame because all have the potential to be. We just need to set ourselves free and enjoy living our life.
How would stereotypically view a sex goddess?
When we consider a sex goddess most of us would imagine a confident woman who is in touch with who she is and what she wants not just sexually but also in her life in general.
It's probably safe to say that a confident woman who doesn't take any messing around and who also feels comfortable with being herself around the opposite sex is likely to be how we would stereotypically view a sex goddess.
So with this in mind, we can learn from men about what they view to be a sex goddess so that the women who are still finding it difficult to express themselves sexually might find that it's much easier to become a sex goddess than you think. You pretty much just need to be confident!
Here's what men have said they value in women who they consider to be a sex goddess
1. A sex goddess is enthusiastic
They are curious about sex.
Sex goddesses don't see sex as a bad thing or something to be guilty or coy about. They enjoy their sex life and are as enthusiastic about it as their partner is.
Men love to see their partners enjoying themselves and being in the moment as much as they like to be in the moment. So there's really no reason not to start learning to let go and let your inner sex goddess flow.
2. A sex goddess is available sexually
Women can tend to not always be available sexually, sometimes because they are insecure, lack confidence are in a rut or are withholding to make a point.
Men admire and respect the partners and spouses who enjoy being available for sex. It turns them on and makes them feel confident about themselves to a woman who can achieve this quality. She is the ultimate sex goddess.
3. Sex goddess enjoy themselves
Surprisingly many men want their sex goddesses to enjoy themselves. To leave being shy at the door and enjoy the moment. Men are not going to judge you for being free they are going to love you for it!
4. Sex goddess enjoy exploration
If a woman is open-minded and confident enough to explore all aspects of sex, and communicate to their partner or spouse what they like, dislike or what they are unsure about their partner is going to consider them to be a sex goddess and they pretty much will be.
Most sex goddesses enjoy the lightheartedness of exploring their partner's bodies (all of it – not just the essential parts), toys, games, experiences too.
This is because they know that every experience is going to bring you closer to each other which just makes you feel and seem even more of a sex goddess than you were before – it's a win-win situation.
5. Sex goddesses are sexually sincere
Many men claim that they cannot enjoy sex when they know that their partner or spouse is not sincere about whether they are enjoying it or not – and they can tell. Which means that all you have to do is be yourself during sex, and allow yourself to be free.
Do this and you'll be feeling like a sex goddess in no time at all.
6. A sex goddess has real confidence
We are probably all guilty of faking confidence, sexually or otherwise. But a sex goddess well, she'll be so confident that even at times of weakness she'll own her vulnerability.
Maybe she'll talk about it with her partner or spouse so that she can work a way to deal with it but deal with it she will and when she overcomes her vulnerability her man will get to witness his spouse in all of her glory.
Confidence doesn't mean feeling comfortable all of the time.
Nobody is going to feel too comfortable the first time they hook up together, even a sex goddess will feel vulnerable, but the difference is that the sex goddess will confidently embrace her vulnerability.
7. Sex goddesses show off the sex goddess vibe
Paying attention to the little details, such as moving in time with your spouse, showing him what you like or don't like.
Acts such as looking into his eyes, making yourself alluring to him through your scent, hygiene, and body language are all giving off sex goddess vibes.
So moan and groan to your heart's content and show that you are enjoying the moment. These are all ways that you can show off your sex goddess vibe.
It might sound like we are suggesting you do this for the man in your life, but we can guarantee that your inner sex goddess and sense of confidence will relish the opportunity to express themselves in this way! Who doesn't love to watch a genuinely confident person being free to be who they want to be?
Share this article on
Want to have a happier, healthier marriage?
If you feel disconnected or frustrated about the state of your marriage but want to avoid separation and/or divorce, the marriage.com course meant for married couples is an excellent resource to help you overcome the most challenging aspects of being married.
More On This Topic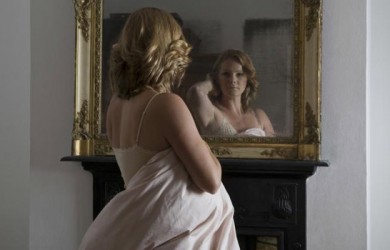 You May Also Like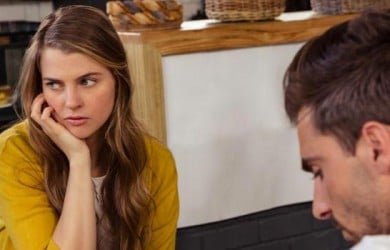 Popular Topics On Married Life