Sex and marriage-Why Married Sex Is the Best Sex
Have you ever wondered whether certain positions in bed and styles of sex in marriage are a great choice? Interestingly, there are!
For the skeptics out there, let's be clear right away – the reason isn't that the wedding ring somehow makes your body function differently.
Rather, when you are married to someone you cherish and feel safe with, sex becomes a wonderful way to show and enjoy your love.
So, whether you're seeking to spice up your lovemaking, or want to understand your sex life with your spouse better, here are some important points about sex and marriage and a few positions you might want to try.
Sex and marriage – Is it different for married couples?
Unfortunately (or luckily), it is- the couples who just started dating look pretty much alike when it comes to their sex lives.
Every or almost every date ends in exciting sex. Lunch breaks tend to become sex breaks. They rarely see the outside of their rooms on holiday.
However, in marriage, things do change. Men easily compartmentalize, while women don't. Women can hardly separate other issues and obligations from their sex life.
If there are problems in the marriage of any sort, the husband won't understand how they relate to lovemaking. On the other hand, the wife will usually feel utterly incapable of having sex until other issues have been resolved.
Also watch:
Why sex can be better in marriage
On the other hand, there is also good news. Sex in marriage can be the most fulfilling kind of sex you will ever have.
True, a one-night-stand might be the wildest and the most exciting thing you ever did. But, in marriage, every kiss and every move you make is also the demonstration of your commitment and love for your spouse.
You can feel safe to experiment, you can share your wants and needs, and you can choose sex as the demonstration of your affection.
Sex is a great way to enjoy the true intimacy of your marriage. It can be both gentle and beautiful, and wild and passionate.
You can enjoy the healing power of sex after you've resolved your issues. And you can remind yourself of the times when you were dating.
Sex, in itself, isn't enough to make your relationship great. But it's a great contribution to your marital satisfaction and happiness. As long as you're both on the same page, you can't go wrong.
Exciting sex positions for married couples
Yes, sex life in marriage can be different from what you were used to when you were dating. It could require a bit of effort to make it perfect and a bit of commitment to finding the time for it.
But, the good news is – in marriage, you get the safe space to explore your sexuality with your best friend and the love of your life. So, here are some tips on bed positions in marriage.
If you feel that you'd like to introduce some change into your sex life, start small.
Browse some of the illustrated databases that feature hundreds (yes, there are hundreds, isn't that great?) of variations.
If you feel adventurous, you could try using some of your furniture to make g-spot stimulation possible, like the I'll Be Back.
But, if that sounds like too much experimenting at the moment, start by spicing your favorites up.
For Example:
The classic Missionary could be transformed into Grinding the Corn, in which clitoral stimulation is much more intense.

For a dual stimulation for the wife, try

Thighmaster.

It is a position in which the woman sits on top of the husband, who lies on his back with one leg bent, facing away from him. By straddling the husband's leg, the wife gets to rub her vulva against the man's thigh as she pleases.

Another great position is the very intimate

Lap Dance.

Here the husband sits on the edge of the bed, or a chair, while the wife sits on top of him, facing each other. This position allows for true marital

intimacy

but has the potential of being extremely exciting as well. Just experiment with the depth and the speed of penetration.

The cowgirl

or otherwise known as girl-on-top, this position is one of those that offers partners face-to-face access to kiss and smile at each other!

One of the best positions for married couples would be

the 'koala.'

In this

sex position

for marriage, you let your husband carry you as you drape your arms over his shoulders and your legs over his hips. Husbands should position their hands as if catching your spouse's buttocks to support them as you enter her.

How to make sex exciting? Try

the 'spider' position.

To do this sex position in marriage, the man sits with his legs stretched out and leans back, resting on his hands for support. The woman sits straddling him, facing her husband. She also leans back on her hands and can use them to help her rock back and forth.

For making sex in marriage more exciting, try the

reclining lotus

. While lying back on the bed, the woman's legs should come close to her chest, as if doing the child's pose with her feet in the air. The husband then supports his weight on his arms and penetrates his wife from the top.
To add some excitement to your marriage, remember how you viewed your house while you were dating. Every place had the potential to become a love-making post.
So, to return to these days, when your kids are out, interrupt the cooking for a quick session in which she sits on the kitchen counter, and the husband penetrates her while standing, known as the Kitchen Confidential.
Whatever you do, transform your love into sexual energy, and you're guaranteed a great time in bed!
Share this article on
Want to have a happier, healthier marriage?
If you feel disconnected or frustrated about the state of your marriage but want to avoid separation and/or divorce, the marriage.com course meant for married couples is an excellent resource to help you overcome the most challenging aspects of being married.
Related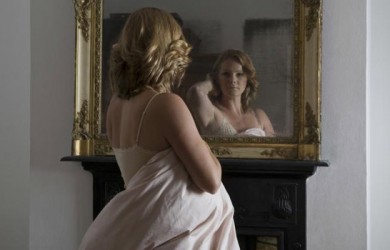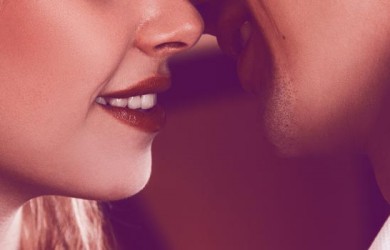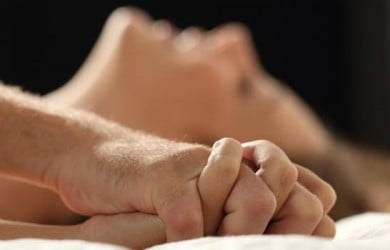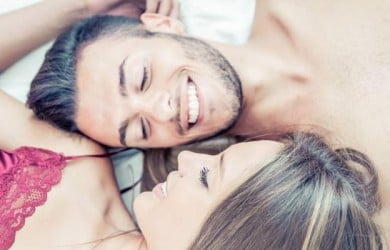 Recent