Techniques to Fight the Gas Lighting of a Narcissist
Gaslighting is a form of mental abuse in which the abuser makes the victim question their own sanity and reality and blame themselves for the abuse. It is insidious and can be difficult to fight and it is the narcissist's favorite weapon.
Learning how to fight the gaslighting of a narcissist is key to surviving a relationship with a narcissistic partner.
Try these 5 techniques for fighting the gaslighting of a narcissist
1. Learn how to spot gaslighting
You can't fight or disrupt a behavior until you learn how to recognize it.
Learn the signs that your narcissist is gaslighting you as it will help you in learning how to fight the gaslighting of a narcissist
These include telling you that you remember something wrong or that you just imagined it; accusing you of being "too sensitive"; trying to talk you out of your feelings because "you shouldn't feel that way" or "that's not what I meant."
Some narcissists throw in circular logic and "word salad". Lots of smart-sounding words that don't say anything in an attempt to confuse victims, too.
Other narcissists outright lie as part of gaslighting, such as denying they ever said something or did something that the victim clearly remembers.
They will also lie to shift accountability for their own actions and failures, especially when they can convince the victim to blame themselves.
2. Stay grounded in your own reality
One of the major effects of gaslighting is that it makes the victim question their perception of reality. Being constantly told that you misremember events or that they didn't happen at all, or that you are imagining things, takes a toll on your psyche.
Staying grounded in your reality helps you anchor yourself in what you know to be true. Write things down if you have to, so that you have detailed notes to return to if you start to question something.
Find a person or group you can talk to so that you can receive support and also have people who can verify your account of events.
Practicing positive self-talk and reminding yourself that you know what happened, you know what you feel, and that your feelings are valid can also help you stay grounded.
3. Detach
It can be difficult in the midst of a gaslighting session, but detachment is one way to fight the gaslighting of a narcissist.
First, detaching helps you avoid the instinctive, emotional reaction gaslighting provokes and is designed to provoke to defend yourself. Secondly, detaching disconnects your energy from the exchange, which deprives the narcissist of the energy supply they are seeking.
Practice detachment by mentally stepping back when the gaslighting begins.
Treat the exchange as if you were a bystander watching, rather than a participant. This will help keep you safer from the effects of the gaslighting. The narcissist may also become so frustrated with the lack of energy supply that they terminate the conversation.
4. Get up in your head
Much like detachment, intellectualizing the gaslighting can help you fight it.
Intellectualizing the gaslighting circumvents the emotional response the narcissist is seeking.
Respond to the narcissist with short, direct factual statements. Ask direct questions. Do your best to keep emotion off your face and out of your voice. This will both frustrate and confuse the narcissist. This goes a long way when you are trying to fight the gaslighting of a narcissist
Intellectualizing can also help you stay calm in the face of narcissistic gaslighting, which can be a valuable tool for making good decisions about how to respond to the narcissist both in the moment and in the future.
5. Kill them with kindness
The thing with narcissists is it's always about them.
Narcissists thrive on praise, validation, and hearing how wonderful and right they are.
Even if you don't really believe it, flip the script in a gaslighting conversation by turning around to be about the narcissist.
Shower them with praise. Instead of fighting back, make the conversation about the narcissist and what's so great about them. Don't be afraid to be effusive.
Paradoxically, overloading the narcissist with too much of what they want can overwhelm them and make them shut down a gaslighting session. This probably isn't a healthy long-term solution, but it can be useful in the moment when you need to disrupt gaslighting as it's happening.
6. Leave
This one is the hardest to practice, but the most effective.
As soon as you see a conversation heading into gaslighting territory, put an end to it. Say something like, "I am not having this conversation" and cut the interaction short. If you can leave the physical area, so much the better.
Even if you have been drawn into the drama of an interaction with a narcissist, you can put the brakes on at any time. Cutting the interaction off deprives the narcissist of supply, and will probably take them by surprise. This puts the power back in your hands.
Share this article on
Want to have a happier, healthier marriage?
If you feel disconnected or frustrated about the state of your marriage but want to avoid separation and/or divorce, the marriage.com course meant for married couples is an excellent resource to help you overcome the most challenging aspects of being married.
Learn More On This Topic
You May Also Like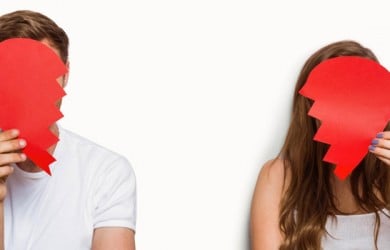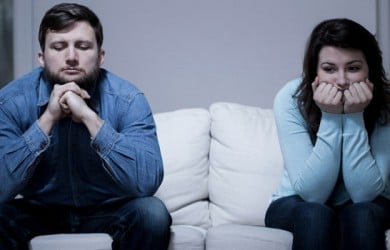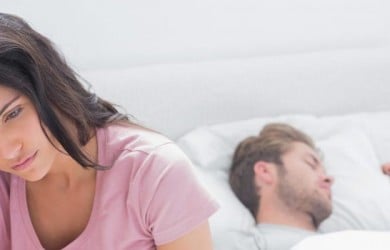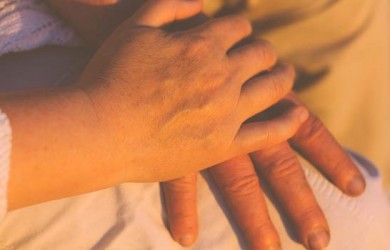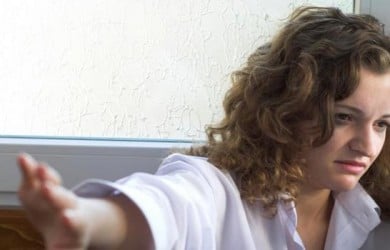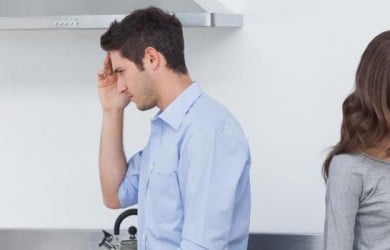 Popular Topics On Marriage Help