Psychological Abuse – a Horror Story Behind Closed Doors
When you hear the word abuse, what's the first word that comes to your mind? You might be acquainted with someone who has experienced domestic abuse? We all know that there are more than a million cases of domestic abuse being reported every year but what we don't know is that the cases that go unreported are much greater in number.
One of the most common types of abuse that go unreported is psychological abuse; it's literally a horror story behind closed doors and sadly many people who experience this type of abuse don't go to the authorities or seek help.
Together, let us understand what happens to the victims of this kind of behind closed doors.
What is psychological abuse?
By definition, it is any harsh abusive act that causes mental suffering, the feeling of being powerless, feeling alone, fearful, sad and depressed in a partner. This type of abuse can be both verbal and non-verbal and is used to create fear and a sense of irrational respect from the victim.
What's alarming is that this kind of is really common and yet only a few people understand what psychological abuse definition is and how to offer help to a victim if ever they meet someone who experiences this type of abuse.
Since this type of abuse doesn't show any signs such as bruising, we won't immediately see when someone is experiencing it but the most common reason why most cases go unreported is because most victims don't say anything because of fear or that twisted mindset that they have to endure the torture for love, family or whatever reason.
Some might say that this kind of abuse isn't as bad as physical abuse but most experts would argue that psychological abuse is as destructive as any form of abuse. Anyone who has experienced violence will no longer feel safe in their own home, will no longer trust any other person and will ultimately destroy relationships, self-esteem, faith in humanity and even how you see yourself.
Furthermore, abuse of any form will greatly affect children and how they will see the world growing up.
How to know if you are being abused
Psychological abuse in relationships can sometimes be hard to see because most couples today show off how perfect they are in public and social media.
However, some might not even know that they are already being abused because it's not so frequent.
But abuse is always like that and before you know it, you're stuck in an abusive relationship. So how do you know if you are being abused?
You will know when something's wrong. Abuse always begins after marriage or engagement and may not be so frequent to start. It may take months or years to progress because reality is; the abuser wants you to depend on them that's why abuse mostly requires years of being together. As the years pass, the abuse gets worse. From yelling to calling names, from picking a fight to belittling your personality, from swearing to threats — abuse isn't limited to physical violence only.
Signs of psychological abuse
We may not be familiar with the signs but once we are, we can be more sensitive towards subtle symptoms of psychological abuse on a friend or loved ones. Sometimes, all the victim needs is a sign that you are willing to help and that there is still hope for them. Let's understand some of the signs of:
Being called names like "stupid", "moron" etc.

Frequent yelling

Constant insults to you, your personality and even your family

Living in a life of torment

Uncertainty about when your abuser would strike – feeling threatened all the time.

Threatening to leave you, won't give you food or take away your children

Being imitated in a sarcastic way to mock you

Constant bad mouthing and swearing

Ignoring you and your needs as a person

Isolating you from your friends and family

Bringing back every mistake that you've made and pointing out how incompetent you are

Comparing you with other people

Torturing you over and over again using your weaknesses.
Effects of Psychological Abuse
The effects may not be that obvious because there's no physical evidence but once we have a clue, we can easily spot the effects of the psychological trauma of abuse.
No longer shows interest in personal development

Fear

Lack of eye contact

Loss of interest in fun things

Nervousness with other people

Depression

Avoiding the chance to talk things over

Sleep deprivation or too much sleep

Paranoia

Anxiety

Feeling of overall helplessness

Lack of self-esteem

Avoiding contact from relatives or friends
Time to seek help – Stop the abuse
Psychological abuse examples include swearing and calling you names when you do not meet the abuser's demand or if you say something that hurts their ego. They strike by threatening you that they will leave you or even take away your children.
Psychological abuse tactics include threats of physical abuse, shaming and leaving you and getting the kids if there are any. These threats are being used because the abuser sees that this is how they can control you.
The abuser tends to see your weaknesses and holds you prisoner with it. They will control you with the use of words to weaken you and soon you'll believe all these words. Most victims feel isolated and scared that's why they don't seek help but this has to stop.
If you know someone or is someone who is experiencing this kind of abuse, know that you are not alone in this battle. You are the one giving power to your abuser and it has to stop, call a trusted family member or a therapist and seek help. Enough is enough; don't tolerate abuse for this will also be the world where your child grows. You always have a choice so, choose to be free.
Share this article on
Want to have a happier, healthier marriage?
If you feel disconnected or frustrated about the state of your marriage but want to avoid separation and/or divorce, the marriage.com course meant for married couples is an excellent resource to help you overcome the most challenging aspects of being married.
More On This Topic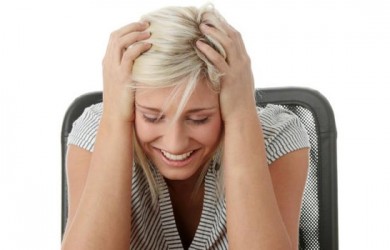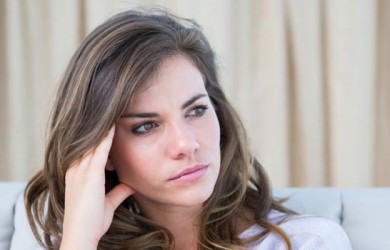 Recent Articles
You May Also Like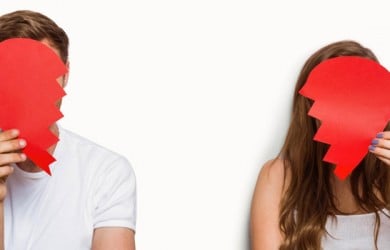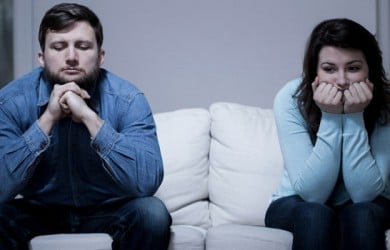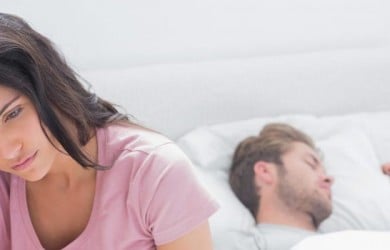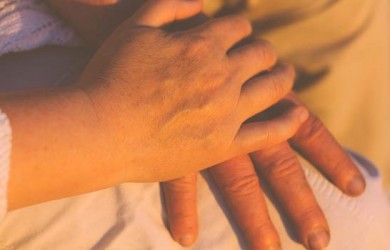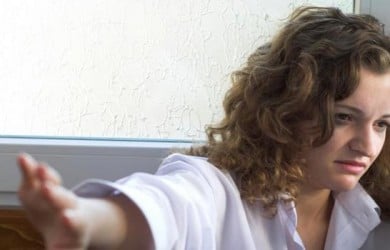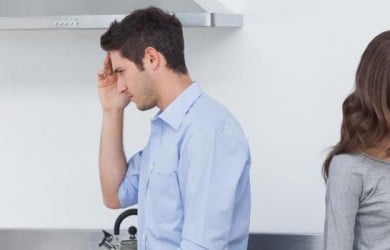 Popular Topics On Marriage Help