11 Signs of Unintentional Gaslighting and 9 Ways to Stop It
In our intricate web of interactions, it's not uncommon for misunderstandings to arise, causing unintentional harm. This phenomenon, known as unintentional gaslighting, delves into the realm of perception, manipulation, and empathy.
Have you ever wondered if those moments of doubt, confusion, or unease in your interactions could result from unintentional gaslighting? Is it possible for well-meaning individuals to inadvertently manipulate perceptions?
We're here to help you with that by providing unintentional gaslighting examples in various contexts, whether unintentional gaslighting in relationships that stir the waters or even the intricate dance of unintentional gaslighting parents might unknowingly engage in.
Join us as we navigate through and bring this subtle yet crucial topic into the spotlight!
Understanding unintentional gaslighting
Unintentional gaslighting, often concealed within everyday interactions, raises a perplexing question: can gaslighting be unintentional? In an article by Kirk-Giannini, it's the accidental manipulation of reality, leaving others questioning their perceptions. Picture this: in relationships, subtle invalidation might erode confidence over time.
Driven by good intentions, parents could unknowingly downplay their child's emotions, sowing seeds of self-doubt. These unintentional gaslighting examples spotlight the significance of recognizing these nuances. Understanding the role of unintentional gaslighting in relationships might reshape how we navigate the intricate currents of human connection.
Examples of unintentional gaslighting
In this section, let's check out the subtleties through unintentional gaslighting examples and prove that even well-intentioned souls can unknowingly manipulate reality. Imagine a partner dismissing emotions with a "you're just overreacting," chipping away at emotional trust. This shows that gaslighting can be unintentional.
In relationships, diminishing one's feelings can foster self-doubt and second-guessing. Now, consider parents aiming to toughen up their kids, belittling their fears. It's unintentional gaslighting in relationships that potentially plants seeds of doubt that bloom into adulthood.
Unintentional gaslighting parents, driven by love, might brush off their child's struggles and unintentionally devalue their experiences. By recognizing these instances, you can gain power over perceptions. These vivid examples spotlight the need for self-awareness, fostering healthier connections.


Causes of unintentional gaslighting
Wondering about the roots of unintentional gaslighting? Well, the source lies in the delicate fabric of human dynamics. In relationships, Dr. Rietdijk states that communication glitches pave the way for gaslighting to be unintentional. Empathy can wane when we're engrossed in our perspective, leading to unintentional gaslighting in relationships.
Parents, shaped by their upbringing, may unknowingly pass on dismissive behaviors. The pace of modern life might also blur the lines between genuine concern and unintentional manipulation. Understanding these causes offers a compass to navigate this intricate terrain.
11 potential signs of unintentional gaslighting
In the intricate dance of human interactions, unintentional gaslighting can stealthily seep in, leaving a trail of uncertainty. Recognizing the signs of unintentional gaslighting is key to fostering healthier connections. Here are a few key signs you can focus on to identify it in your relationship.
1. Minimizing emotions
You may often hear phrases like "You're being too sensitive" or "It's not a big deal." While unintentional, such dismissals can chip away your confidence in your feelings.


2. Constant contradictions
Frequent flip-flopping of opinions and statements might leave you questioning your memory. It's not uncommon for unintentional gaslighting to create confusion.
3. Selective recall
Someone selectively remembers events in a way that contradicts your recollection. It's like a puzzle where pieces don't quite fit, causing self-doubt.
4. Denying promises
Unintentional gaslighting can involve someone denying they ever said something they clearly did. It's a subtle way of eroding trust in your judgment.
5. Trivializing concerns
Your worries are brushed off with remarks like "You're making a big deal out of nothing." Over time, this can make you question the validity of your concerns.
6. Blaming the victim
When it comes to unintentional gaslighting in relationships, the blame might be shifted onto you, making you doubt your role in conflicts.
7. Withholding information
Crucial details are omitted, making you feel like you're losing your grip on reality when the whole picture emerges.
8. Escalating confusion
A conversation starts straightforward but takes twists that leave you feeling bewildered. Unintentional gaslighting can subtly distort the narrative.
9. Isolating behavior
You're made to believe others share the same perspective, isolating you from a supportive community. It's a classic unintentional gaslighting tactic.
10. Overpowering silence
Someone might withhold communication and ignore your concerns, leaving you in the dark and questioning your relevance.
11. Exaggerated forgetfulness
Frequent claims of "I don't remember saying that" or "I don't recall doing that" create uncertainty, blurring the lines between reality and manipulation.
While these signs of unintentional gaslighting might not carry ill intentions, they still have the power to disrupt your emotional compass. Acknowledging these signs can help you regain your footing in your relationships.
9 ways how to stop unintentional gaslighting
By following these tips effectively, you can create a loving environment that supports your child's emotional growth.


1. Practice active listening
Engage in attentive listening without judgment. Acknowledge others' feelings and experiences, validating their emotions and creating a safe space for open dialogue.


2. Embrace empathy
Put yourself in others' shoes, striving to understand their perspective. Connecting on an emotional level diminishes the chances of unintentional gaslighting.
3. Question assumptions
Challenge your own beliefs and assumptions. Recognize that your viewpoint isn't the only valid one. This shift in mindset reduces the likelihood of invalidating others.
4. Validate emotions
Affirm the legitimacy of others' emotions, even if you don't fully understand them. Avoid phrases like "You shouldn't feel that way" that unintentionally belittle their experiences.
5. Use "I" statements
Express your thoughts and feelings using "I" statements, clarifying your perspective without imposing it as absolute truth.
6. Educate yourself
Learn about unintentional gaslighting and its effects. Knowledge equips you to identify and address such behaviors, fostering healthier connections.
7. Encourage open communication
Create an environment where expressing feelings is encouraged. By addressing concerns openly, you diminish the risk of unintentional gaslighting.
Watch Coach Adrian, a relationship expert, discuss the potency of open communication, where he emphasizes the pivotal role it plays in healthy relationships.
8. Seek professional help
If unintentional gaslighting patterns persist, consider seeking guidance from therapists or counselors. They can help you navigate complex dynamics and develop healthier communication strategies.
9. Model emotional awareness
Demonstrate emotional awareness by acknowledging your feelings and expressing vulnerability. This sets a positive example for others to do the same, reducing unintentional gaslighting.
Ultimately, stopping unintentional gaslighting requires self-awareness, empathy, and continuous growth. Applying these strategies can pave the way for more meaningful connections, where authenticity and understanding flourish.
Commonly asked questions
Here, we've addressed and illuminated some common questions regarding unintentional gaslighting and its impact. We trust that these insights can provide valuable clarity for navigating this important topic.
What are the impacts of unintentional gaslighting?
Unintentional gaslighting can leave lasting emotional scars. It erodes self-confidence, fuels self-doubt, and strains relationships. Individuals may question their reality, leading to anxiety and reduced emotional well-being.
In relationships, it fosters misunderstandings and undermines trust. Parents unknowingly perpetuating it can hinder their children's emotional growth. Recognizing its impacts can empower you to halt this subtle harm and cultivate healthier connections.
Is unconscious gaslighting abuse?
Unconscious gaslighting, while not stemming from malicious intent, can still be considered a form of emotional manipulation and abuse.
Though unintentional, its effects can be damaging, especially in relationships and familial dynamics. Recognizing this as a form of subtle abuse can encourage you to address it, foster open communication, and develop healthier interactions based on trust and empathy.
Are you unintentionally gaslighting someone?
Wondering if you might inadvertently engage in unintentional gaslighting? It's important to reflect on your interactions. Look for signs like minimizing emotions, selective recall, or trivializing concerns. These subtle behaviors can inadvertently manipulate perceptions.
Being aware of these signs can empower you to foster healthier connections. Remember, acknowledging and addressing unintentional gaslighting lays the foundation for more authentic and empathetic relationships.
How to respond to unintentional gaslighting?
When facing unintentional gaslighting, respond with empathy and open communication. Express your feelings using "I" statements to avoid confrontational tones. Gently point out discrepancies in perceptions, encouraging a mutual understanding of the situation. Educate the person about unintentional gaslighting if necessary, fostering awareness.
Emphasize the importance of validating each other's emotions and perspectives. By addressing it constructively, you pave the way for healthier interactions and prevent the unintentional harm gaslighting can bring.
Yes, gaslighting can manifest in varying degrees of intensity, including mild forms. Mild gaslighting involves subtle manipulation and invalidation of one's perceptions and emotions. While not as overt or malicious as severe gaslighting, it still has a detrimental impact on an individual's confidence and self-esteem.
Recognizing even mild gaslighting is crucial, as it can escalate over time if left unaddressed. Addressing it early on fosters healthier relationships and emotional well-being.
Unintentional gaslighting is still toxic
Unintentional gaslighting is a subtle but impactful dynamic that can cloud our perceptions and harm our emotional well-being. Recognizing the signs, embracing empathy, and fostering open dialogue can reshape relationships into spaces of trust and understanding.
Remember, seeking professional counseling offers invaluable guidance if navigating unintentional gaslighting becomes overwhelming. It's a proactive step towards healing, fostering self-awareness, and nurturing authentic connections that thrive in the light of genuine empathy.
Share this article on
Want to have a happier, healthier marriage?
If you feel disconnected or frustrated about the state of your marriage but want to avoid separation and/or divorce, the marriage.com course meant for married couples is an excellent resource to help you overcome the most challenging aspects of being married.
You May Also Like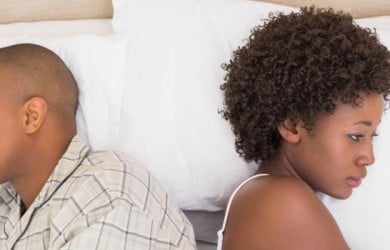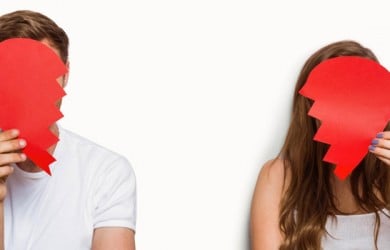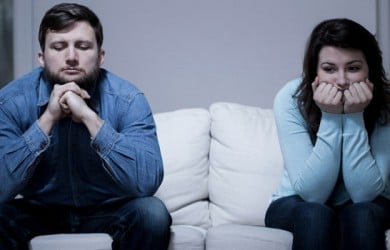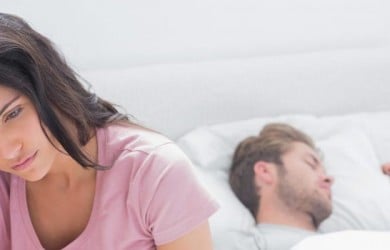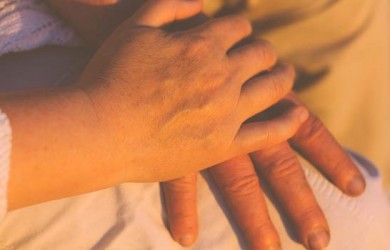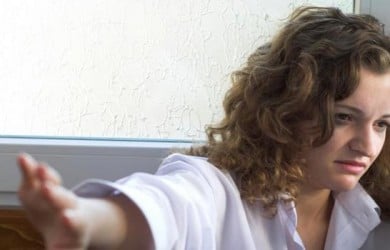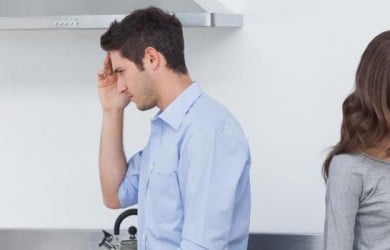 Popular Topics On Marriage Help